Loreal is one of the prominent brands in terms of manufacturing beauty, skincare, hair care products, and perfumes. 
For almost one century, this company in Paris has been the most favorite around the world. 
However, as Loreal decided to have a sister company, Lancome, the debate of Lancome vs Loreal also started–which offers the best products?
Both Lancome and Loreal formulated unique beauty products for their consumers. They always try to add remarkable collections to satisfy their fans. 
However, even if they are basically the same company, there are differences between their products and in general.
L'oreal Paris offers good quality beauty essentials, packaging, and service at a fair price. 
On the contrary, Lancome usually gets the remark of having costly products, but you'll usually get what you paid for, higher-quality products and more luxurious packaging.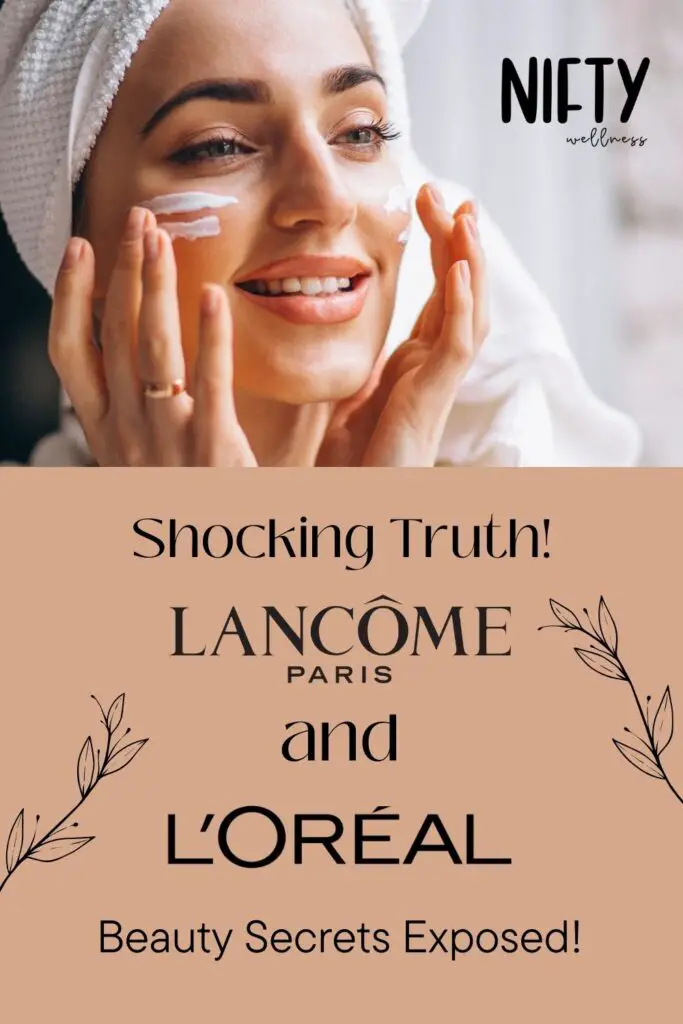 About Lancome
Lancome is a high-end beauty brand that has made folks look fabulous for over 80 years. They're all about luxury, offering premium makeup, skincare, and fragrances. Lancome often collaborates with famous stars and makeup artists to create products that feel and look top-notch. While their products might make your wallet cringe, they're known for quality and style.
Read out our blog Lancome VS Estee Lauder: Differences, Similarities & Which One Is Right For You and explore the Lancome vs Estee Lauder beauty showdown.
About Loreal
Loreal, Lancome's parent company, is like the wise elder sibling. It's one of the world's biggest beauty brands, making everything from shampoo to lipstick. Loreal believes beauty should be for everyone, so they offer various products at different prices. You'll often find Loreal in drugstores and supermarkets, making it accessible to a broader audience.
Lancome Vs Loreal General
Think of Lancome as the exclusive spa, while Loreal is your friendly local gym. Both help you look great, but Lancome gives you that extra touch of luxury. However, Loreal doesn't cut corners either; they have quality products without the hefty price tag. So, it's all about whether you want to pamper yourself or stick to a more budget-friendly beauty routine.
Lancome Vs Loreal Mascara
Mascara is one of the key aspects to elevate your lashes and the overall look of your eyes. So, it's essential to find the perfect Mascara to partner with your everyday makeup. 
You can find great mascaras from Lancome and Loreal that offer various features, from adding volume, lengthening up to lifting your lashes. 
They have every kind of product to beautify your lashes. 
Lancome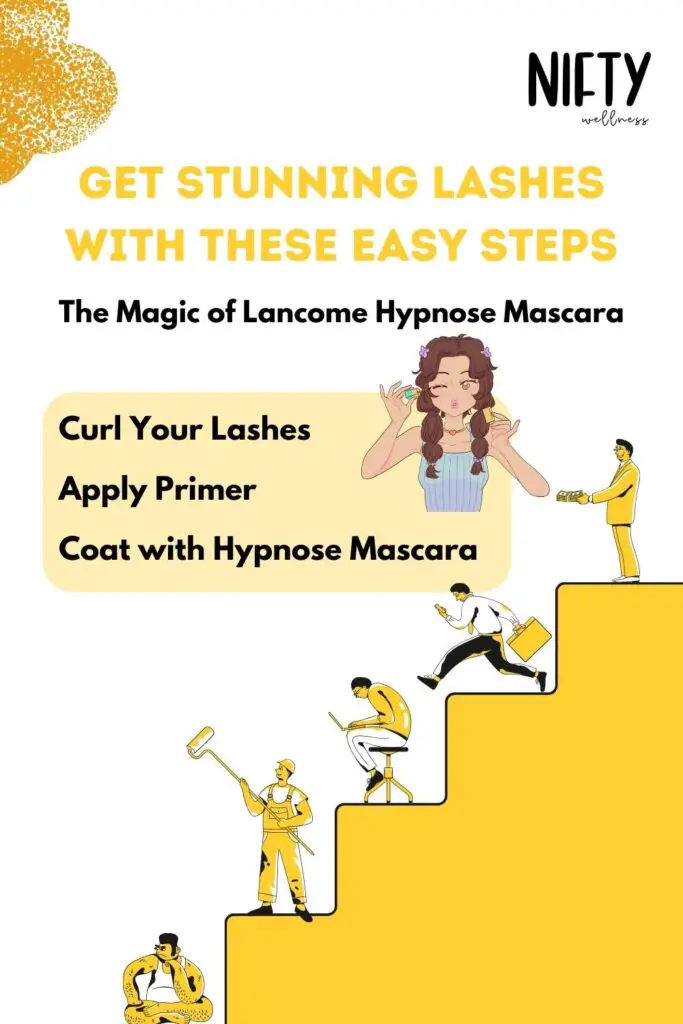 Lancome's mascaras deliver luxurious results to the lashes, whether you want to volumize or define the curl. 
They also come in different shades, from light to dark, to achieve the perfect look of your eyelashes. 
Lancome Hypnose Mascara is one of the best under this category because of its versatility and excellent features.
It's ideal for building up the lashes for a darker and livelier look without clumping. However, you can find that most Lancome mascaras are a bit pricey compared to Loreal's similar products.
Loreal
On the other hand, Loreal formulated mascaras on various brushes designs from butterfly-like to telescopic. 
The brand is known for reinventing the design of its mascaras to last longer and offer safety for everyone, even those with sensitive eyes. 
Loreal Paris Voluminous Lash Paradise Mascara with its soft, 200 plus brush bristles is the pride of this prominent brand when it comes to beautifying your eyelashes. 
Verdict
Regarding mascara, both Lancome and Loreal have their strengths. Lancome brings that touch of luxury and versatility with different shades and formulas. Their Hypnose Mascara is a favourite for its lash-enhancing magic, although it can be pricey.
On the other hand, Loreal is known to shine in innovation. It offers different brush designs and mascara formulas to suit different needs. Their Voluminous Lash Paradise Mascara, with its soft bristles, stands out for adding oomph to your lashes. And the best part is it is also easy on sensitive eyes. So, whether you're up for a splurge or seeking an affordable yet high-quality mascara, both brands have covered your lashes.
Check out our blog TREsemme Vs Loreal: Differences, Similarities & Which One Is Right For You. Uncover the best products and reviews of both brands. Your locks deserve the best.
Lancome Vs Loreal Anti-Aging Serum
Wrinkles are usually signs of aging, which most despise since they take away the fresh and young look. 
Fortunately, the beauty industry formulated products that can bring back the radiant face by eliminating those wrinkles through anti-aging serums. 
Lancome and Loreal are both competing brands in manufacturing these magical skincare products. 
Loreal
One of Loreal's most favored serums to reduce wrinkle breakout is the Loreal Youth Code Anti-Wrinkle Serum. 
It's designed to supply nutrients to the skin and enhance its complexion. It also helps prevent aging signs from appearing. 
According to some reviews, the serum is perfect since it does not have a strong smell and is fast-absorbing. 
However, there are remarks about the products not being ideal for those with oily and sensitive skin. 
Lancome
Lancome's skin-correcting serum is formulated with a similar goal to Loreal, minimizing wrinkles and other signs of aging. 
This product is also kind to your nose as it has a light scent and is fast-absorbing. 
However, unlike the latter brand, Lancome's serum is ideal even for oily skin as it is non-greasy. Although, the only downside is the lucrative price of Lancome's anti-aging product. 
However, most consumers choose this luxury brand as it always delivers the quality they expect. 
Verdict
In the realm of anti-aging serums, both Lancome and Loreal offer practical solutions. Loreal's Youth Code Anti-Wrinkle Serum wins points for its nutrient-rich formula that fights aging signs and absorbs quickly. However, it may not fit for oily or sensitive skin best.
On the other hand, Lancome provides a similar serum with a light scent and quick absorption, but it's more versatile and suitable for all skin types, including oily skin. The only drawback is the higher price tag, which loyal customers often justify for the consistent quality Lancome delivers. So, whether you prioritize affordability or top-tier results, both brands have anti-aging serums worth considering.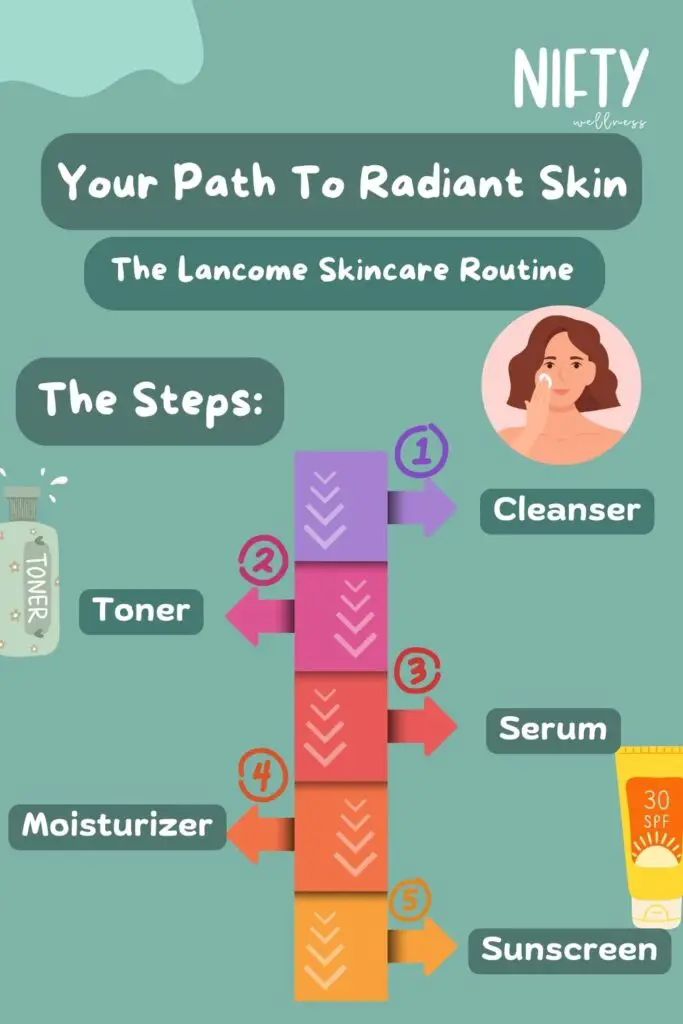 Lancome Vs Loreal Moisturizer Creams
Who wouldn't want smoother and brighter skin, right? We all want to have glowing skin and the secret to that is to take care of it. 
You can achieve that kind of confidence-booster look by applying the right moisturizer creams either from Lancome or Loreal. 
You can find various kinds of moisturizers from these certified skincare manufacturers.
Loreal
If you're looking for an affordable yet great quality cream that can regenerate your skin and make it glow, choosing Loreal's products is the best option. 
Usually, this trusted company formulates its facial moisturizers with dermatology-tested ingredients to offer incredible results.
One of Loreal's popular facial creams is its Revitalift, promising to keep your skin smooth, young, and healthy. 
It also has beneficial ingredients perfect for helping get rid of stubborn acne.
Lancome
Lancome also offers moisturizing products to provide enough nutrients and improve skin features around the face and even the neck. 
Most of Lancome's best facial creams claim to reduce fine lines, wrinkles, and acne in one week, which is the best thing about the brand. 
Compared to Loreal, the effects of Lancome products are seen even when using it for a short period, unlike Loreal, which takes a couple of weeks of application. 
Verdict
When it comes to moisturizers, both Lancome and Loreal offer great options. Loreal is known for its affordable yet effective creams that regenerate skin and combat acne. On the other hand, Lancome's facial creams focus on reducing fine lines, wrinkles, and acne, with visible results in just one week.
However, Lancome's products may work faster than Loreal's, which may take a few weeks. So, the choice between them depends on your preference for quicker results or budget-friendliness.
Lancome Vs Loreal Make-Up Foundations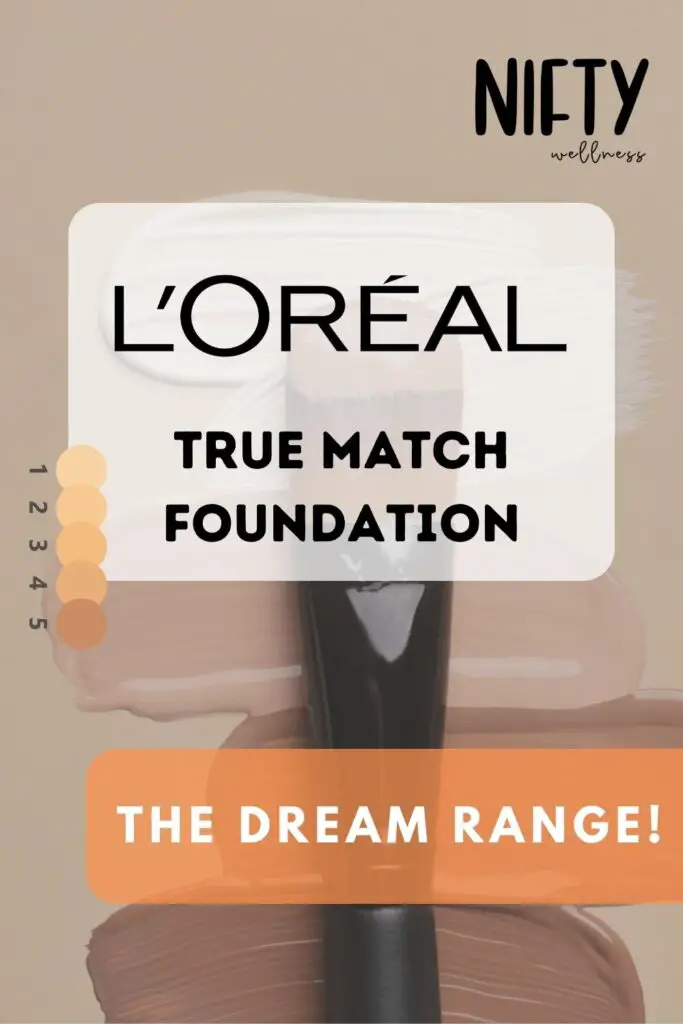 Loreal and Lancome are top brands producing high-quality cosmetics, including makeup foundations. 
They both have huge rosters of foundation with different shades to match every unique skin tone. 
From light to dark and from powder to cream, they all have what you need. However, you have to consider the differences of the foundations they have to know the ideal product for your skin.
Lancome
For Lancome, the brand focuses on providing excellent quality foundations that are long-lasting and perfect for anyone. 
They address common issues when applying makeup, such as the coverage, building up, and effects on the skin. 
For example, Lancome's Teint Idole Ultra 24h offers a fresh texture, that you can easily blend and build up to achieve the kind of makeup you want. 
It's also odorless and oil-free, making it ideal for even those prone to acne or who have sensitive skin. 
Most fans are also commending Lancome's foundation because it does not fade easily and transfer-free. 
Loreal
On the other hand, Loreal is also known to have great quality foundations. They are made to elevate your makeup look at an affordable price compared to Lancome. 
Like Lancome, Loreal foundations provide a smooth finish that can successfully cover blemishes, acne, and wrinkles. 
Loreal Paris True Match is the fans' favorite foundation of Loreal because of its lightweight and easy to blend features. 
Although some consumers are not happy with this product as it's not ideal for heavy coverage. Furthermore, unlike Lancome, it's not transfer-free. 
Verdict
In the makeup foundations world, Lancome and Loreal offer excellent choices. Lancome focuses on long-lasting quality with easy blending and buildable coverage. For example, their Teint Idole Ultra 24h is odourless, oil-free, and great for sensitive skin, with makeup that stays put. On the other hand, Loreal provides quality foundations at a more affordable price, like the beloved Loreal Paris True Match, known for its lightweight feel and blending ease. However, some might find Loreal less suitable for heavy coverage, which may not be transfer-free like Lancome's options. Your decision will rely on what you prefer and your budget constraints.
Lancome Vs Loreal Hair Treatments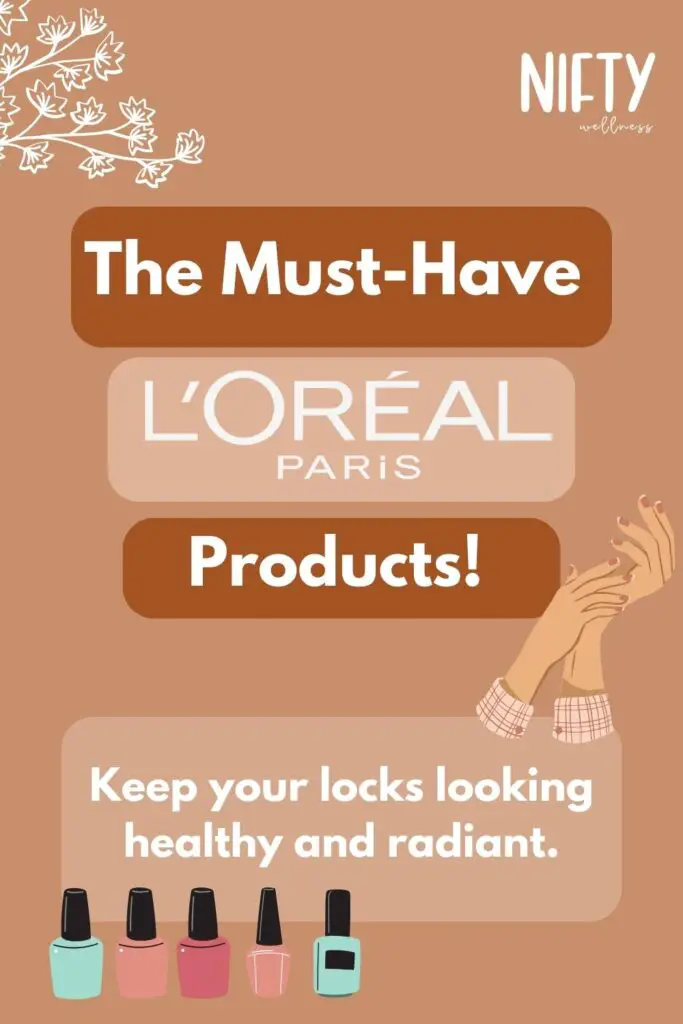 Having strong and healthy hair is what we all want, but sometimes it's not easy to achieve. 
Most of the time, our hair is not as vibrant as we want because it's not receiving enough nutrients. So, split ends, brittle strands, and dry hair become prominent. 
Fortunately, brands like Lancome and Loreal continue to formulate hair treatment products to address such problems. 
They combined natural and tested ingredients to provide their consumers with high-quality shampoo, conditioners, and hair treatment products. 
But, they both have unique differences that you might want to consider when choosing the best for your hair.
Loreal
Loreal has been delivering good-quality hair products for centuries, reinventing previous formulas to exceed the expectation of its consumers. 
Most of Loreal's shampoo and conditioner offer ingredients to fix damaged hair and make it strong and shiny. 
You can also find products from these brand that focuses on treating colored hair without compromising the color. 
Furthermore, if you're experiencing hair loss, Loreal has a particular shampoo that you can use to grow your hair naturally (Loreal Paris EverPure Sulfate-free Volume Shampoo). 
Lancome
If you want to opt for a more luxurious brand that delivers higher quality hair products, choose Lancome. Although you have to pay more, the efficacy and quality are worth the price. 
Similar to Loreal, Lancome also offers nourishing shampoo and conditioners claiming to repair dry and damaged hair. 
One of its popular products under this category is the Lancome Hair Sensation Nutrition Intense Nourishing Shampoo. 
It has a soft, creamy texture that you can easily rinse off without worrying about residue. After application, it will leave your hair vibrant and healthy. 
Verdict
Both Lancome and Loreal offer good-quality hair treatment products, but some differences exist. Loreal has a long history of delivering effective hair care products, including those for damaged and coloured hair. They even have a shampoo for hair growth.
On the other hand, Lancome, although more luxurious and pricey, also provides nourishing options, like the Lancome Hair Sensation Nutrition Intense Nourishing Shampoo, which leaves hair vibrant and healthy. Your choice may depend on your budget and preference for luxury.
Lancome Vs Loreal Fragrance
Besides beauty and hair essentials, Loreal and its sister brand also formulate unique and remarkable perfumes that men and women love to wear. 
They both have created plenty of incredible fragrances over the past years that are still enjoying by almost everyone all over the world. 
They are two of the most prestigious companies known to deliver perfumes that match every soul. 
Loreal
Loreal's fragrances have always been part of the top 10 lists of perfumes for women, which indicates that their products are really top-notch. 
Whether you're looking for a fruity, misty, or floral fragrance, Loreal has the entire collection of each scent that you can choose from. 
They have something to offer from every season for you to smell good and confident. 
Lancome
Over the decades, Lancome perfumes are always competing with its sister company as some products are quite similar. 
Honestly, the only difference is how Lancome introduces their fragrances fancily and the price. Their products are usually expensive but worth buying if you have enough money to spare.
Verdict
Loreal and Lancome offer a wide range of fragrances catering to different preferences. Loreal's perfumes consistently rank among the top choices for women, providing various scent options for every season. While competing closely with its sister company, Lancome is known for its fancier introductions and higher prices. If you have the budget, Lancome's fragrances are a luxurious choice, but Loreal also provides excellent options at a more affordable price point.
Final Thoughts
Comparing the products of Lancome and Loreal is challenging. Both of these brands have built their names successfully in the industry. 
They have been known to create and provide satisfying products for a very long time. And since they are sister companies, most of their products seem to be similar, but they're not. 
Loreal focuses on providing good quality beauty essentials at an affordable price, but sometimes they have flaws. 
While Lancome is lucrative, which is why it often receives remarks about offering an expensive product, but it delivers excellent quality.
Frequently Asked Questions (FAQs)
Is Lancome better than Loreal?
Lancome is often seen as a fancy, high-end brand, while Loreal is more common and found in drugstores. The main difference is in how they market their products. Skincare from Lancome may have more powerful ingredients, but when it comes to makeup, they're similar in texture, just with different colours. So, whether Lancome is better than Loreal depends on what you're looking for and your budget. Both offer excellent selections to pick from.
Are Lancome products worth the price?
Many people think Lancome products are worth the price. They might cost more than some others, but Lancome is famous for its top-quality skincare, makeup, and fragrances. People like that they work well, feel nice and look fancy. If you want excellent beauty stuff and are okay with spending a bit more, Lancome is a good pick. But it depends on your likes and your money.
Can I find Loreal products in drugstores?
Yes, you can find Loreal products in drugstores. These are the stores where you can buy things like medicine, makeup, and shampoo. Loreal makes beauty products like makeup and hair, selling them in many drugstores. So, if you want to buy Loreal products, you can quickly get them at your local drugstore.
Which brand is more eco-friendly?
Both Loreal and Lancome are working to be more eco-friendly. Loreal is committed to sustainability and uses renewable energy. Lancome, part of the same company as Loreal, follows similar practices. It's hard to say which is more eco-friendly, as both share sustainability efforts. To make an informed choice, look for specific eco-friendly products or initiatives from each brand based on your sustainability preferences.
Do Lancome and Loreal test on animals?
Neither Lancome nor Loreal is considered cruelty-free. Unfortunately, Lancome, which Loreal owns, allows its products to undergo animal testing, which means they are not cruelty-free. Loreal is also known for conducting animal testing. Lancome or Loreal may not be the best choice if you're looking for cruelty-free beauty products.