In the haircare world, choosing the right brand can make all the difference in achieving your desired look. Wella and Redken are two prominent names, each offering various products designed to cater to various hair needs. Wella vs Redken is a battle to see which brand has the best shampoos, conditioners, anti-dandruff shampoos, the best hairsprays, treatment for hair thinning, moisturizers, treatment for frizzy hair, and scalp care?
In this blog, we'll delve into the differences and similarities between Wella and Redken, helping you navigate the choices and ultimately determine which brand aligns best with your unique hair goals.
Discover all of the common issues that men and women have with their hair and what products from these two brands can help. Whether you're seeking vibrant colours, nourishing treatments, or styling solutions, we've got you covered in this comprehensive comparison.
About Wella
Wella, a prominent name in professional haircare, boasts a rich heritage dating back to 1880. With over a century of experience, Wella has consistently delivered top-quality products, earning the trust of hairstylists and consumers alike. Renowned for its pioneering approach to hair colour, Wella offers a diverse range of colouring products, including vibrant dyes and gentle toners. Beyond colour, their extensive product line features shampoos, conditioners, and styling treatments tailored to various hair types and needs. Wella's unwavering commitment to excellence has firmly established its presence in salons and households worldwide.
About Redken
Redken, another powerhouse in the haircare industry, has been a driving force since its establishment in 1960. Founded by a dynamic actress and visionary hairstylist, Redken has consistently aimed to blend science with beauty. This distinctive fusion has given rise to cutting-edge, scientifically-supported hair products that prioritize both hair health and style. Redken's product range encompasses everything from colour protection to volumizing solutions, ensuring that customers can achieve their desired looks while safeguarding their hair's integrity. With a strong emphasis on research and innovation, Redken has cemented its reputation as a brand that comprehends the evolving demands of contemporary haircare.
Wella vs Redken Shampoos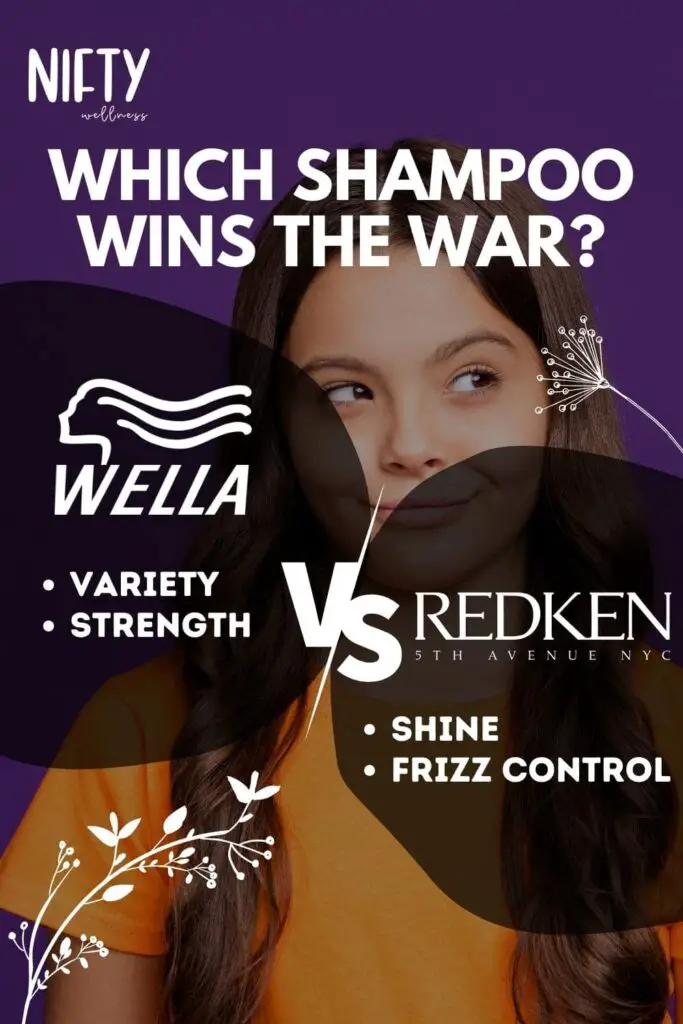 Keeping your hair clean is the best way to get strong and healthy hair. Shampooing your hair with a mild product will clean your hair from dust in the air or dirt. 
Wella shampoos have been trusted by women worldwide because they have been marketing and selling high-quality products for over 130 years. They have a variety of shampoos for all of your hair care needs. 
Redken is a good shampoo to use on frizzy and unruly hair. The lightweight shampoo is used to bring shine and strength to your hair. 
Overall Wella has superior products with over 130 years of experience, while Redken do better when it comes to colored and frizzy hair.
Check out our blog L'Oreal vs Wella: Which Has Better Shampoos, Hair Color & More. Unveil the secrets to flawless haircare and make an informed decision today.
Wella vs Redken Conditioner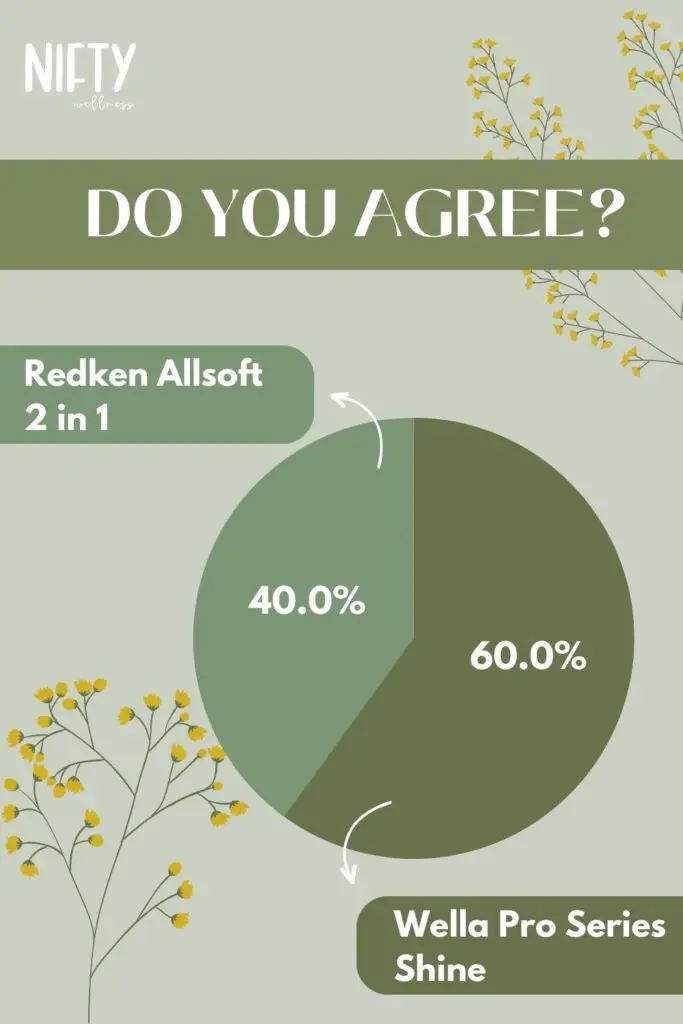 Conditioners are one of the best ways to hydrate your hair. They add moisture to your scalp, hair follicles, and strands. It is the best way to keep moisture in your hair, especially if you frequently use hair dryers and curling irons. 
Wella Pro Series Shine Conditioner is one of their best products on the market. The conditioner is a part of Wella's Pro Series line. It helps to detangle unruly hair, making it easier to comb. 
It makes your hair soft and easy to manage. The conditioner hydrates your hair and leaves it feeling moist and soft to the touch. With its scientifically-backed approach, Redken delivers high-quality conditioners that effectively hydrate and soften your hair, making it a top choice for those seeking healthy and manageable locks. Redken excels in innovative haircare solutions, particularly with its line of conditioner products.
Redken has a lot of great products that can help condition your hair. The Allsoft shampoo and conditioner is a 2 in 1 product that is one of the best products in their line for moisturizing your hair and keeping it soft. 
Overall, Wella has the edge over Redken, although Redken's 2 in 1 product is more practical.
Wella vs Redken Hairspray
Hairsprays are one of the best ways to hold your hairstyle in place. However, you want a lightweight hairspray that does not leave residue in your hair after use. Hairspray can be harsh on your hair and lead to hair breakage and loss. 
Wella hairsprays are created to fight humidity, UV rays, and the impact that heat has on your hair. These innovative hairsprays from Wella offer long-lasting hold and fight off environmental stressors, leaving your hair looking flawless throughout the day. With a range of options, from flexible to extra strong hold, Wella's hairsprays cater to every styling preference.
According to consumer reviews, however, Redken's newest product called Triple Pure 32 is one of the best products on the market. 
The hairspray has an all day hold like the other Redken hairspray products. The Triple Pure 32 has a soft, neutral fragrance that is not too overwhelming for its user. 
When it comes to hairspray, Redken's Triple Pure 32 earns accolades for its all-day hold and subtle fragrance, making it a popular choice among users.
Wella vs Redken Scalp Care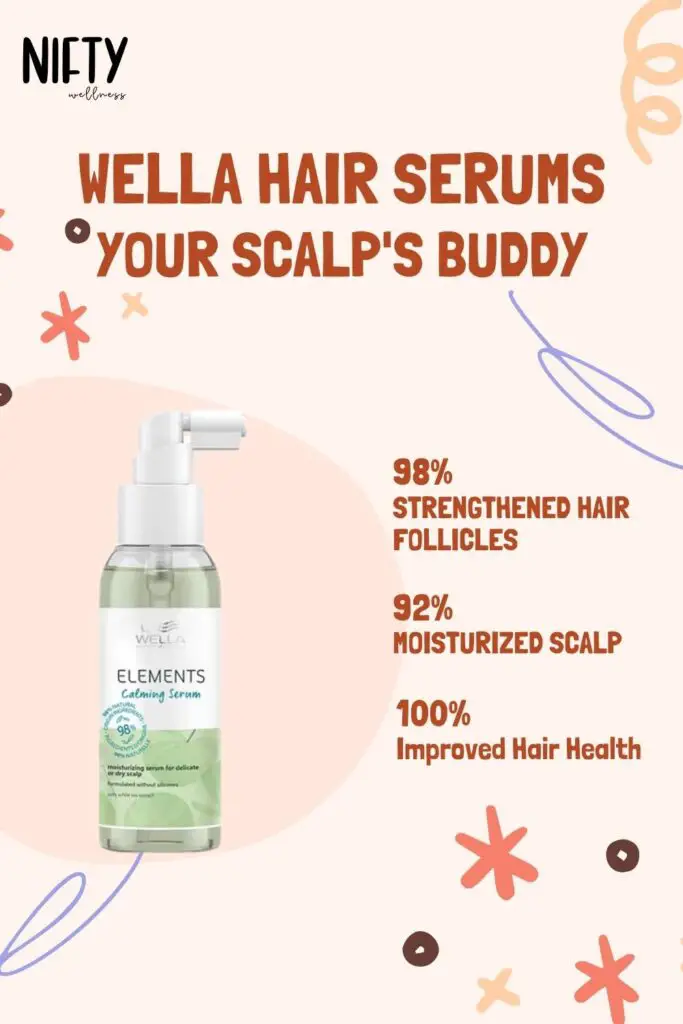 Taking care of your scalp is also important to your daily hair care regimen. A dry scalp will lead to dandruff, psoriasis, and many other hair care problems. 
One of the best things to do for a healthy scalp is to not bathe in hot water. Bathing or showering like this dehydrates your tissues, which leads to a dry scalp. But, you can also use a serum.
Wella has some of the best scalp care products on the market. The brand has innovative hair serums that strengthen your hair follicles and help maintain a moisturized scalp.
Redken offers a variety of scalp relief products that work well on an itchy scalp. The scalp treatments help to hydrate your scalp while taking away a dry scalp and itching.
Wella is superior when it comes it overall care, whereas Redken products are better when it comes to mitigating an already damaged scalp.
Seeking the best for your hair? Read our blog Redken VS Nexxus: Differences, Similarities & Which One Is Right For You. Choose excellence for your mane.
Wella vs Redken Dandruff
Dandruff is a sign of a dry scalp and is often associated with an itchy and irritated scalp. Dandruff must be treated with an anti-dandruff shampoo that offers the right ingredients to deal with the problem. 
Wella Professionals Invigo Balance Clean Scalp Anti-Dandruff Shampoo is one of the best ways to eliminate dandruff flakes and itching scalp associated with the condition. 
The shampoo contains pyrithione zinc, a powerful ingredient in the fight against dandruff. 
Redken's Scalp Relief Anti-Dandruff Shampoo is one of their best products for getting rid of dandruff in your hair.
It is a top contender for those dealing with dandruff, offering effective relief from flakes and itching, promoting a healthier scalp. This effective shampoo is reliable for those looking to eliminate dandruff and maintain a flake-free scalp.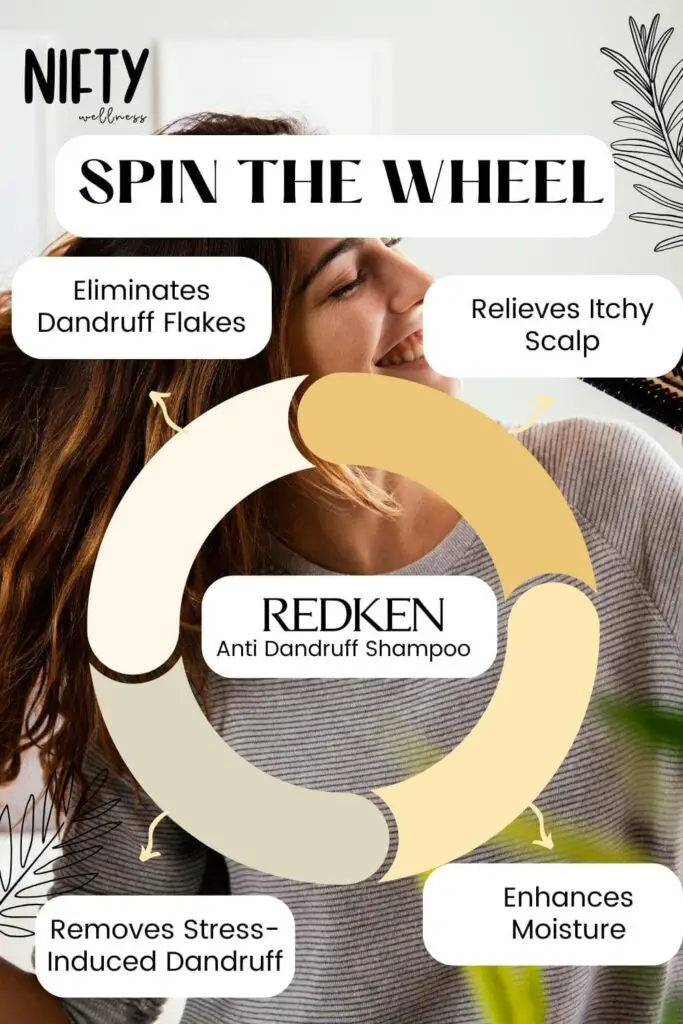 A dry scalp combined with stress in your life can increase your chances for getting dandruff. The shampoo takes away dandruff flakes from your hair and the irritating itchy scalp that often comes with dandruff. 
Both Wella and Redken offer effective anti-dandruff solutions, making it a personal preference to choose the right one for your needs.
Wella vs Redken Hair Thinning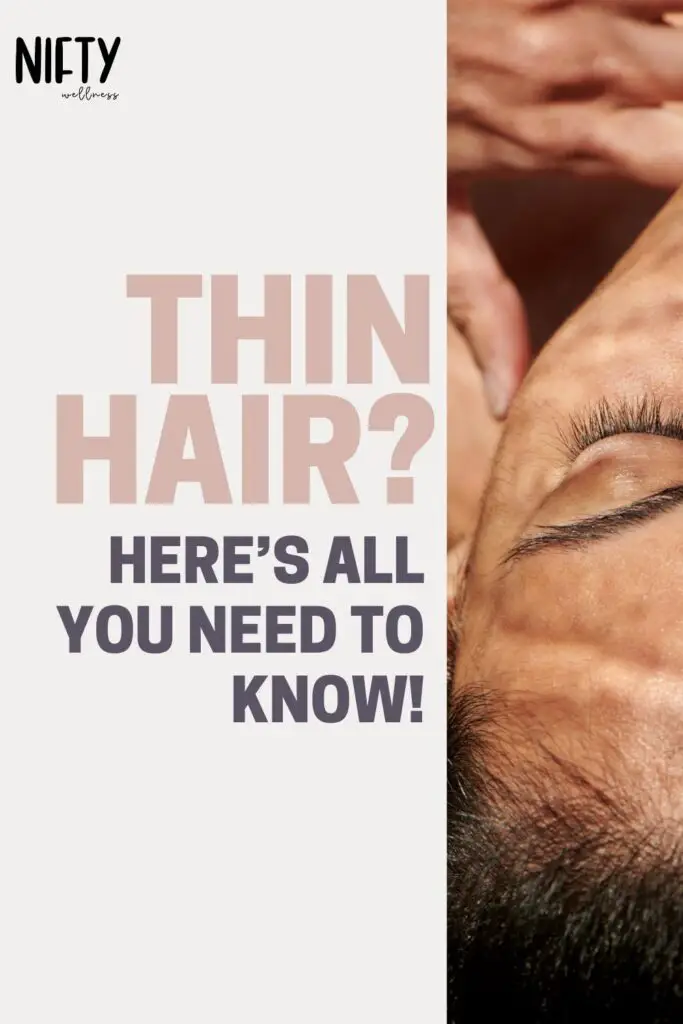 Wella SP Balanced Scalp for Thinning Hair is just one of the great Wella products that address the problem of thinning hair. 
Other Wella products have volumizing and filling ingredients that will help you get the fuller, thicker hair that you desire. 
Redken has a variety of thickening lotions that will help treat thinning hair. Redken Brews Instant Thickening Spray, Redken Thickening Lotion, and Redken Volume Moisturizing Thickening Spray are three products that can give you thicker and fuller hair. 
Wella SP Balanced Scalp for Thinning Hair is generally considered more effective for addressing thinning hair compared to Redken's thickening lotions and sprays.
Wella vs Redken Hair Frizzing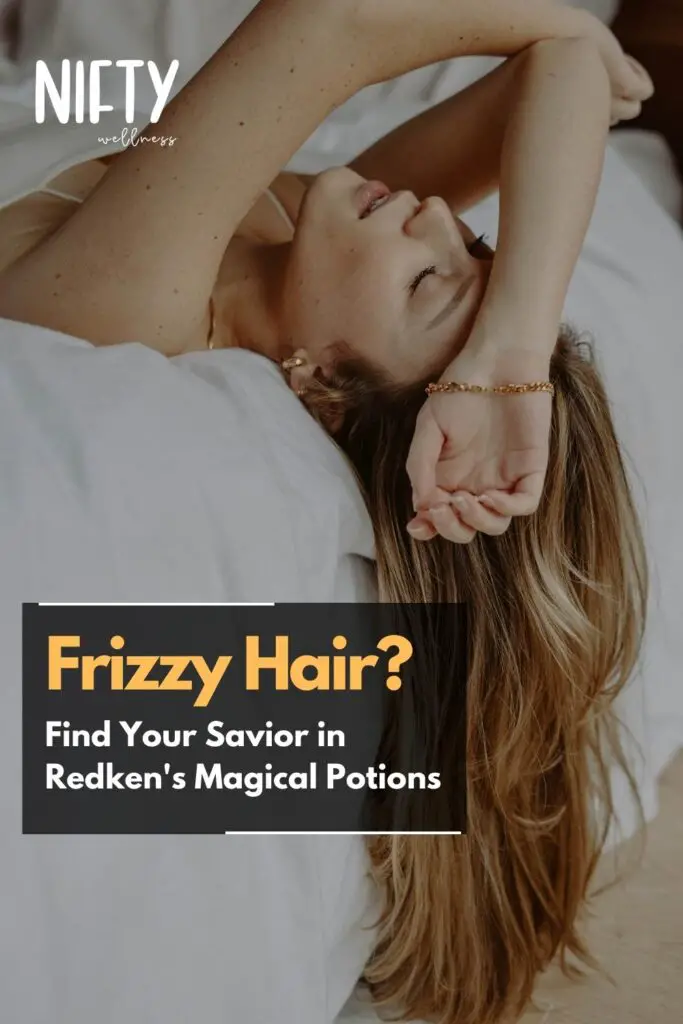 Hair frizzing is a sign of dry and brittle hair strands that are damaged from the root to the tip. Weak and dry hair leads to hair loss and possible dandruff flakes and psoriasis. 
Frizzing can result from the overuse of hair dryers or too much shampooing of your hair. It may also result from not having enough moisture in your hair. 
Hair frizzing requires a specialty shampoo and conditioner and often deep oil treatments to bring your hair back to life. Drinking more water daily will help replenish your body and hair.
Wella is known for its effective anti-frizz products, offering various solutions to help tame and manage frizzy hair, providing smoother and more manageable results.
Wellaflex FRIZZ Control Hair Spray #4 is just one of the Wella products that concentrate on hair frizz. The spray helps control frizz and gives you a neater-looking head of hair. 
Redken Frizz Dismiss Rebel Tame, Redken Outshine Anti-Frizz Polish Milk, and Redken Frizz Dismiss Shampoo are just three of the many anti-frizz products created by Redken. 
The products are created to instantly add moisture and tame your frizzy hair. Though, Redken does it just a bit more effectively.
Conclusion
In the Wella vs Redken battle, both brands excel in the realm of haircare. With its 130-year history, Wella shines in shampoos and conditioners, particularly the Pro Series Shine Conditioner. Rooted in science, Redken excels in hairsprays and products for coloured and frizzy hair, including the Triple Pure 32 hairspray. Both offer solutions for specific hair concerns like dandruff and hair thinning, with Wella's focus on overall care and Redken's strength in targeting damaged scalps and battling frizz. Your choice depends on your specific needs, as both brands provide effective solutions for various hair concerns, ensuring your best hair days.
Frequently Asked Questions (FAQs)
Are Wella and Redken suitable for all hair types?
Wella and Redken offer a variety of hair care products tailored to different hair types and concerns, making them suitable for a wide range of individuals. They provide options for various hair textures, including straight, curly, and wavy hair, as well as specific products for concerns like frizz, thinning hair, and more. Selecting the specific product within their range that matches your hair type and needs for optimal results is essential.
Can I use Wella and Redken products together for better results?
While it's generally safe to use hair care products from different brands together, it's essential to consider how these products interact and complement each other. Wella and Redken offer a wide range of products so that you can mix and match based on your specific hair needs. However, consulting with a professional stylist or reading product labels is advisable to ensure compatibility and avoid potential conflicts between ingredients for the best results.
Do Wella and Redken products contain harmful chemicals?
Both Wella and Redken offer a range of hair care products, some of which may contain chemicals depending on the specific product and its intended use. It's essential to read product labels and ingredient lists to identify potentially harmful chemicals and make an informed choice based on your preferences and sensitivities. Some individuals may be more sensitive to specific ingredients, so it's advisable to perform a patch test or consult a dermatologist if you have concerns about harmful chemicals in these products.
Are Wella and Redken products tested on animals?
Wella is not considered cruelty-free as they may be involved in animal testing, either directly or indirectly. As a brand under L'Oréal, Redken has a stated policy of not testing its products or ingredients on animals, and they do not delegate this task to others. Therefore, Redken products are generally considered cruelty-free.
Can I find Wella and Redken products in local stores?
Wella and Redken products are available at various locations, including salon supply stores, select salons, and large retail chains like Ulta Beauty. Some pharmacies may also carry them. If you are still looking for them locally, consider checking online retailers. It's advisable to confirm availability with specific stores or explore brand websites for product locators, as availability can vary by location and the items you seek.