L'Oreal is one of the most recognized brands in the industry. Based in France, this brand is truly international, offering affordable products in categories throughout the globe.
Wella, a German-based company, has cemented itself in the beauty space over the years dedicated to quality products for hair color, hair care, and hairstyling. 
In this post, I will illustrate the differences between these brands in terms of:
Quality of their products.
Range of products they have available. 
Price between the two brands.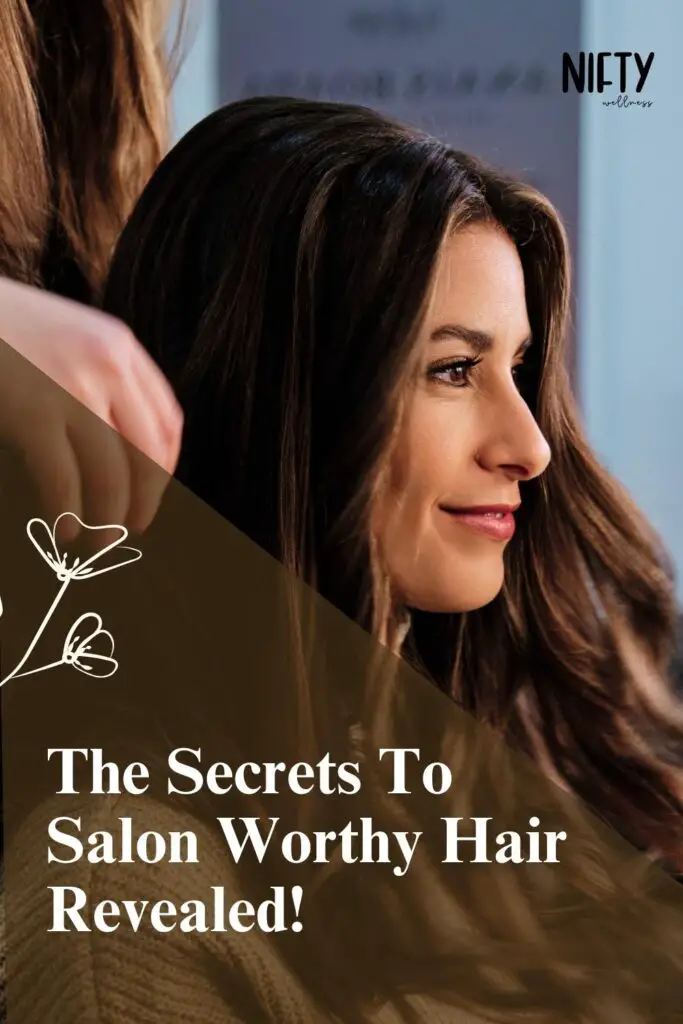 About L'Oreal
One of the leading hair and beauty brands, L'Oreal, was started in France in 1909. What once started as a skincare & haircare brand, L'Oreal, is now a global sensation, covering all things beauty. People adore L'Oreal because they're all about making you feel and look your absolute best by enhancing your natural beauty. Their products are like a little confidence boost in a bottle.
About Wella
Wella is another prominent player in the beauty industry. Originating in Germany in 1880, it has established itself as a trusted name, particularly in haircare. Wella is highly regarded by professional hairstylists, and everyday individuals appreciate their top-notch shampoos, hair coloring solutions, and styling products. Every-day people like you and me also cherish their top-quality offerings. Using Wella can make your hair appear like you've just stepped out of a high-end salon, which is why it's a favourite among many.
Check out our blog Schwarzkopf vs L'Oreal: Which Has Better Shampoos, Hair Color & More. Discover the differences between Schwarzkopf and L'Oreal hair products.
L'Oreal Vs Wella Hair Color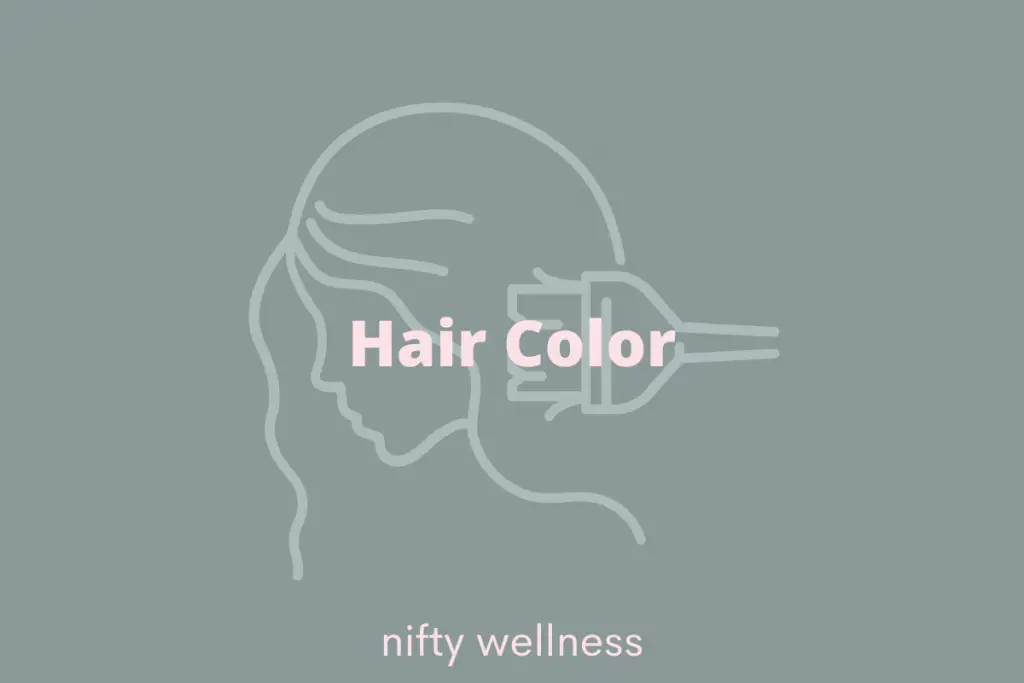 Quality
When it comes to coloring your hair, both L'Oreal and Wella are top choices known for their great results. Professionals trust them to give you vibrant and long-lasting colors. If you want intense and unique shades, Wella is a go-to. On the other hand, L'Oreal offers excellent quality without breaking the bank, with a wide range of shades to suit different needs.
Application & application times
Both L'Oreal and Wella have multiple different hair color products that come in very similar packaging. Both brands deliver their product with a color crème, color reactivator, and developer bottle.
But, although the process is quite similar, there is a major difference in the leave-in time. L'Oreal requires only 30 minutes compared to 40-50 minutes with Wella products. 
Both brands come with some kind of post-color treatment. L'Oreal comes with their Excellence Crème Nourishing Mask while Wella provides their Advanced Intense Gloss Treatment.
Despite the difference in naming, both of these aim to hydrate the hair, add shine and gloss to add an overall healthy look to your hair.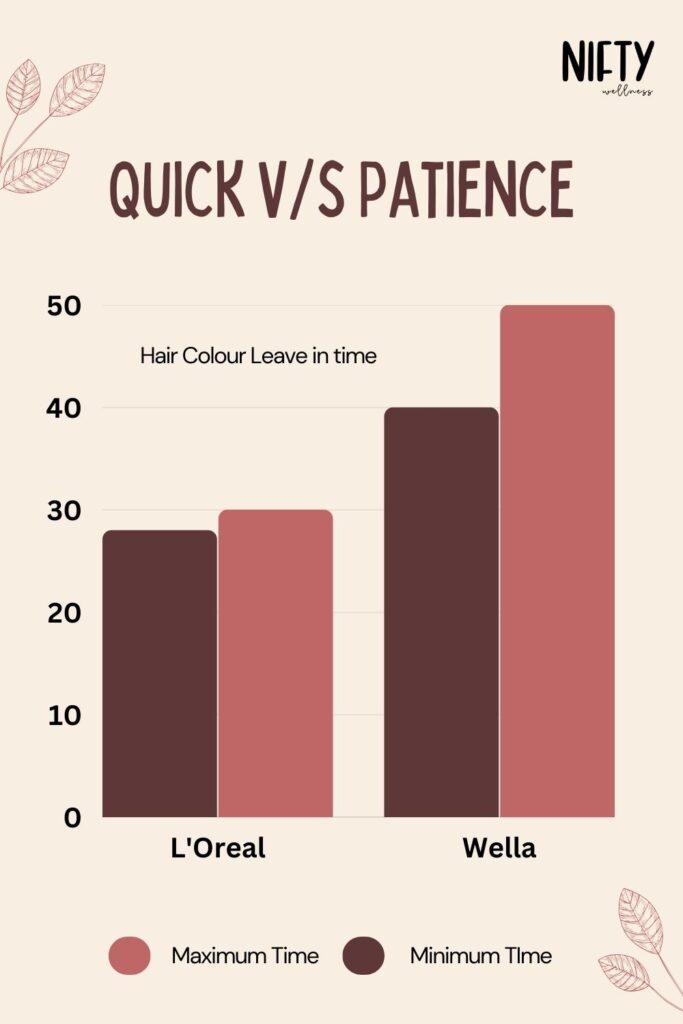 Longevity
Both L'Oreal and Wella are professionally approved brands in terms of hair color. This is measured in both quality and durability. Both brands boast of their product being intact for up to 28 full washes.
Both brands come with unique textures to ensure 100% grey coverage wherever you may need it most.
Wella's formula may even be better for those who suffer from dry scalps as most of their products come with both a shampoo and conditioner.
And L'Oreal comes with natural coconut oil to fully nourish your hair, free of ammonia which prevents bad odors. 
Color Range
Despite the hair color products from Wella being of excellent and professional quality, they do fall short on the options they offer their clients.
L'Oreal has managed to fully flex their global muscle through their various brands to provide many more shades and variations of colors for their diverse and international clientele. 
This is also reflected in the price point that L'Oreal is able to provide their products for as it is quite a bit more affordable than that of Wella. Wella's hair color products are pro-grade, delivering fantastic quality. However, they might have fewer color options than some other brands.
Wella's professional quality may be able to make up for this with richer, more dynamic colors but ultimately fall short on range.
Price
L'Oreal wins the affordability battle, making it accessible to many. Wella's premium quality can come with a higher price tag, mainly because of its rich and dynamic colors. So, it's a bit pricier but often worth the quality.
Read our blog Wella VS Redken: Differences, Similarities & Which One Is Right For You. Discover the perfect fit for your locks and achieve the hair you've always dreamed of.
L'Oreal Vs Wella Shampoos, Conditioners & More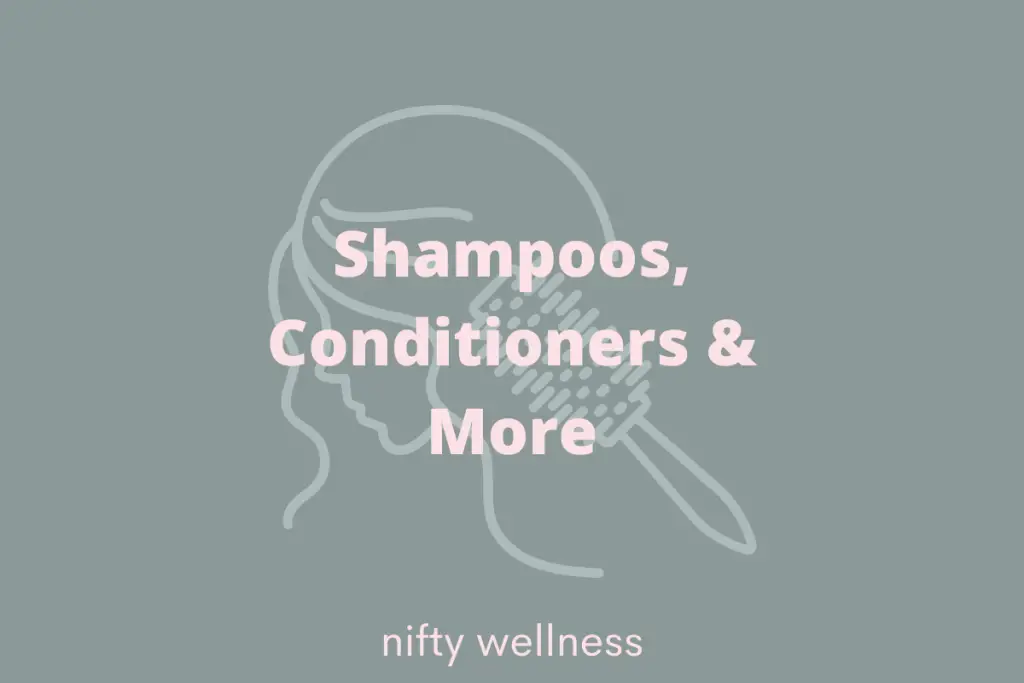 Shampoos & Conditioners
Wella provides a very general and standard haircare range. This includes shampoos and conditioners that are aimed at hydrating and cleansing your hair whilst leaving as little residue as possible.
Wella's hair care products also contain Dimethicone to aid in locking in moisture and help fight frizz. These products are also designed to strengthen your hair. This is to actively avoid hair breakages and hair loss.
L'Oreal boasts hair care that has cemented its name in hair repair. They have a wide range of products to fit the specific hair type you have.
This is another case in which L'Oreal has used its size and experience in order to provide options for the various needs of their clients. L'Oreal has products designed for frizz control, hair repair, smooth, silky, or even thick hair.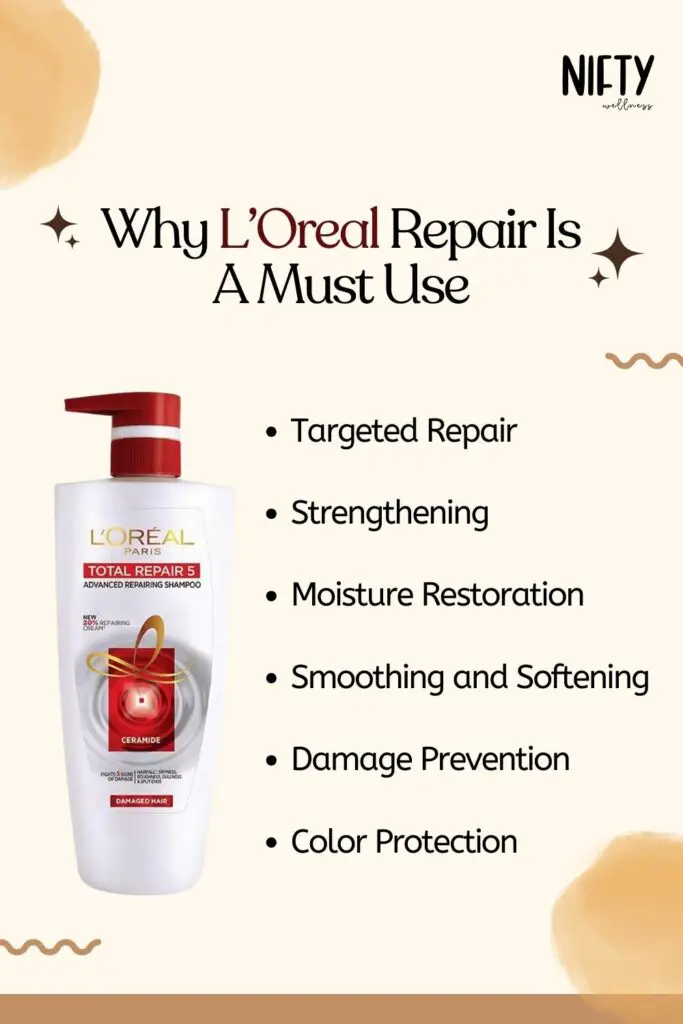 Leave-ins
Wella has an incredibly useful range of leave-ins. They have curated a range that targets almost everyone with products designed for frizz-control, intense conditioning, hair strengthening, nourishing, and UV protection. Wella provides these in the form of a spray, balm, cream, and foam.
L'Oreal's range of products is more designed for heat and curl protection. These products are specifically formulated and centered around maintaining your curls. L'Oreal also comes in a spray, cream, or foam.
Whereas Wella's product range is more dedicated to healthy hair, L'Oreal's range can be seen as centered around styling.
Masks, oils & serums
Although much has been said of the range in products L'Oreal is able to bring to market, this is one area in which the global powerhouse can be humbled. L'Oreal provides some hair masks, but it's important to note that their selection here is less extensive than in other areas. Their range of hair oils and serums also needs to be more varied. Even though L'Oreal is one of the top brands in the haircare industry, this is one area where they still have room for improvement.
For this specific sector of the market, Wella boasts a more dynamic and updated range of products.
Wella provides individually packaged hair masks ranging from vibrant color masks to those designed for the deep treatment of waves and curly hair. 
L'Oreal has a very limited range of masks but also lacks in its range of oils and serums. Wella has curated entire kits based on these oils and hair care treatments with entire kits dedicated to color, nutrients, boosting volume, and more.
Quality
In terms of quality, both Wella and L'Oreal offer excellent products. Wella shampoos and conditioners focus on strengthening and moisturizing hair, whereas L'Oreal offers a comprehensive range that meets various hair needs, like taming frizz and repairing damage. Both L'Oreal and Wella are trusted choices for top-quality hair care.
Product Ranges
Wella offers a reliable and straightforward range of hair care products, while L'Oreal, with its extensive experience and resources, can cater to a broader range of specific hair care needs. Whether you have curly hair, require repair, or aim for silky-smooth locks, L'Oreal likely has a product tailored to your needs.
Price
In terms of price, both brands offer products at various price points, making them accessible to different budgets. However, product costs can vary depending on the specific item and its features. Therefore, it's a good idea to check individual product prices to find the one that aligns with your budget and requirements.
L'Oreal Vs Wella Hair Styling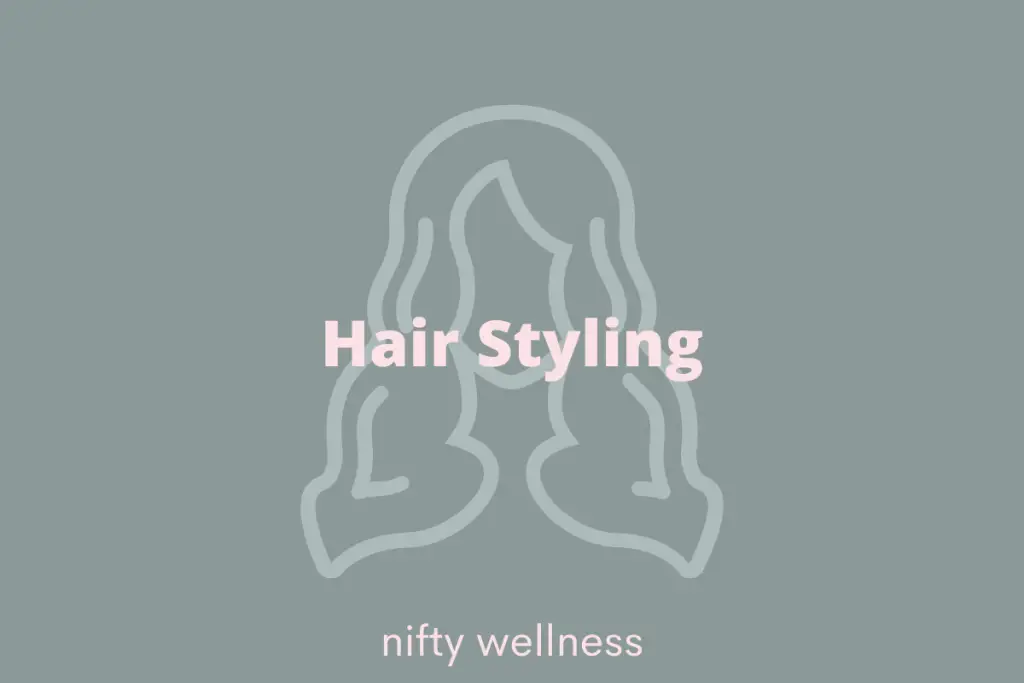 Gels & waxes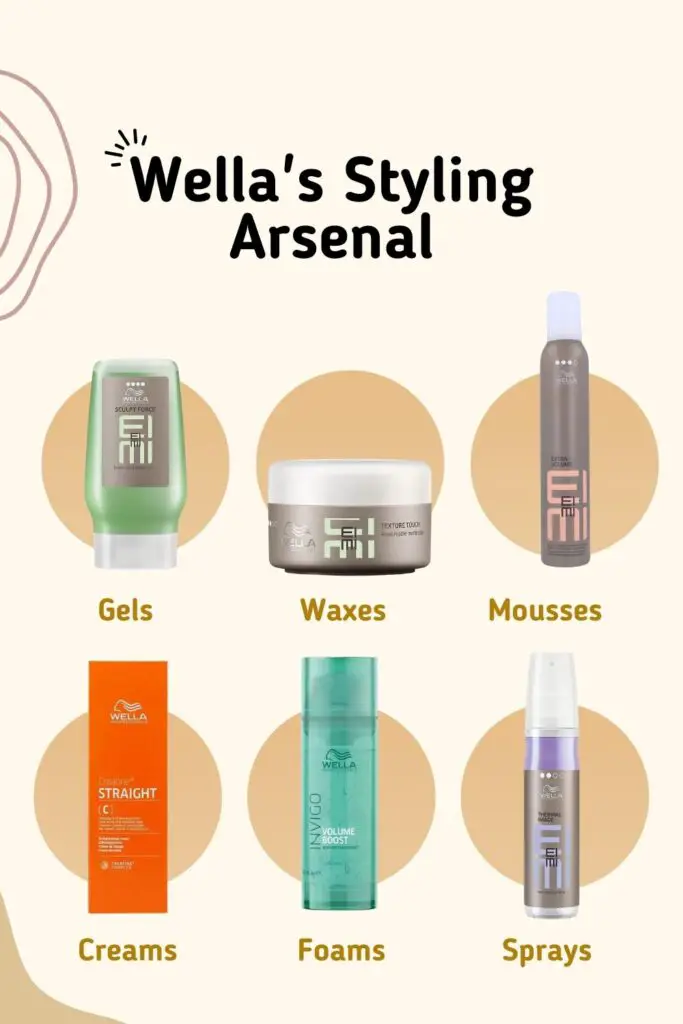 Both Wella and L'Oreal have extensive gels and waxes for both men and women. Wella has a wide range of styling gels and waxes that offer both a matt and shiny finish. 
L'Oreal has a more developed range of products that include clays, pomades, pastes, gels, and waxes that come with different styles, strengths, and shines.
Although Wella may have covered all the basics, L'Oreal brings both variety and quality at a more affordable price. 
Mousses, foams & creams
Wella has a wider range of mousses, foams, and creams that can help with natural volume, root growth, shape control, boosting bounce, and support curls. This range is highly reviewed and rated as some of the best products on the market. When it comes to mousses, foams, and creams, L'Oreal offers a decent range but needs to catch up with Wella in terms of variety and quality. While L'Oreal has options for curls and volume, Wella excels in this category with a wider and more highly-rated selection. Wella even offers creams specifically designed for men, giving them an edge.
L'Oreal's range is fairly limited but does include products for curls and volume. Although these may be more reasonably priced, Wella outclasses L'Oreal in this category by far.
Wella extends this lead with their range of creams designed primarily for men that come in a spray, balm, and cream. Although Wella has hair creams for volume and general style, L'Oreal does have creams designed for heat protection. 
Fixing & styling sprays
Wella's fixing and styling sprays may take longer to dry than their competitors but allow for more work to be done in the process. Wella has sprays with a variety of different levels of hold but all protect from UV, heat, and humidity. 
L'Oreal has more range when it comes to fixing sprays rather than styling.
L'Oreal's hairsprays can also come completely unscented to protect from sensitive hair whilst Wella's products all fashion a fresh, floral fragrance. L'Oreal also boasts a wider range for different hair types. 
Quality
Both L'Oreal and Wella are known for their quality in hair styling products. Wella focuses on delivering professional-grade items, particularly in hair care. In contrast, L'Oreal provides a broader range of products for different hair types and styles, combining quality with affordability.
Product Ranges
L'Oreal boasts one of the most diverse collections of hair styling products, offering solutions for various hair types and styles, from thin to curly. While they may lack in some areas, their range and affordability make them a strong competitor. On the other hand, Wella may have a smaller variety of hair dyes but compensates with a larger and high-quality hair care product range.
Price
L'Oreal is a top choice for those on a budget, as it provides quality products at competitive prices. Their extensive range caters to a wide audience. While slightly pricier, Wella justifies the cost with its commitment to quality and professional-grade hair care products.
A Combination Of Quality & Price (Winner: L'Oreal)
L'Oreal is one of the most trusted brands in the industry. They have perfectly used this to their advantage as they spread across the globe. L'Oreal boasts one of the most diverse collections of products for all hair types and styles.
Although they may lack in some areas, they far exceed any competition in range and affordability. L'Oreal has some of the most competitive prices in the industry by far. 
For the budget-conscious, this may be a no-brainer as L'Oreal provides ample quality for their price.
L'Oreal has an extensive range in both hair color and styling. With products for thin, dry, thick, or curly hair, there is something for everyone. 
Professional Hair Care, At Home (Winner: Wella)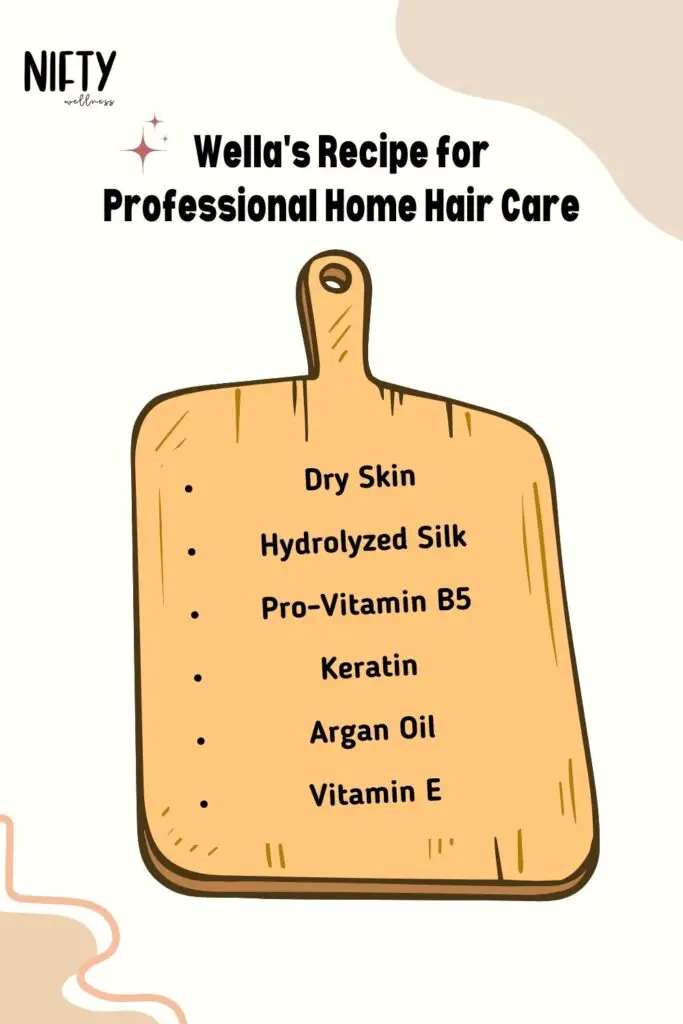 Wella may lack in the more typical ways of range and scale, but more than make up for it in the quality of their products.
Wella has a basic range of colors to choose from for their hair dyes but boasts a wide range of hair care products that far outshine their competitors.
In terms of hair masks, oils, and serums, Wella is far ahead of L'Oreal in both range and form. 
Wella is priced professionally with slightly higher prices than L'Oreal but justifies this with their intense commitment to quality and care.
From their sprays to their creams, they have all been designed meticulously with their clients in mind.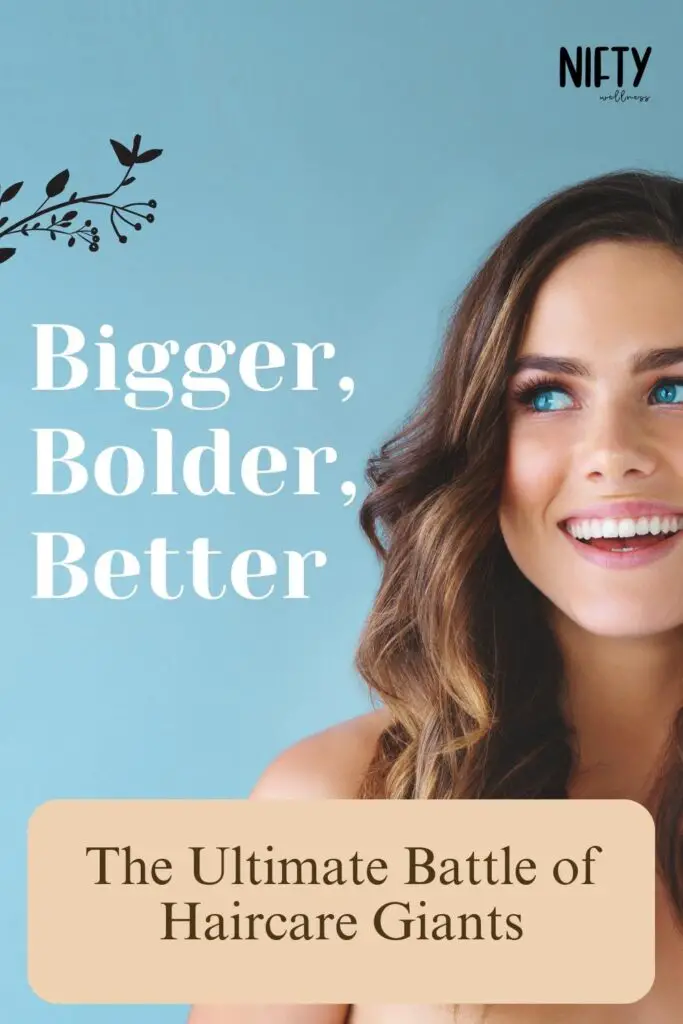 Summary
Through this post, we have clearly indicated some of the major differences of L'Oreal Vs Wella.
L'Oreal is by far the more diverse in its product range as is evident by the variety of colors and styles that are catered for.
Wella has a significantly smaller variety of hair dyes but boasts a much larger product range in the hair care department and seemingly higher quality.
L'Oreal is definitely better for those who are on a budget but do not want to compromise on the quality of the products they use too much. L'Oreal is competitively priced and has all the basics for all hair types and styles.
Wella is a significantly better option for those dedicated to professional-grade hair care. Wella is more expensive but is uncompromising in the quality and range of their hair care products. 
Frequently Asked Questions (FAQs)
Which brand is better for home use, L'Oreal or Wella?
For use at home, L'Oreal is a good option. You can easily find L'Oreal products in your nearby stores, making them simple for everyday use. On the other hand, Wella is more known for pro-level products, but they can be more expensive and might take some getting used to for regular folks like us at home.
Are Wella products more expensive than L'Oreal products?
Yes, Wella products are generally pricier compared to L'Oreal products. While both brands offer quality hair care and styling items, Wella's focus on professional-grade products often comes with a higher price tag. On the other hand, L'Oreal has a variety of good-quality products with affordable options, making it a good choice for customers.
Do L'Oreal and Wella offer cruelty-free products?
Wella Professionals is not considered cruelty-free because they allow their products to be tested on animals when required by law, such as in mainland China. They have yet to state a clear animal testing policy on their website but mentioned that they are working to end animal testing. L'Oreal, although making some progress, still sells cosmetics in China, where animal testing is required by law. PETA recognizes their efforts but doesn't list them as cruelty-free due to their sales in China.
Can I achieve salon-quality results with L'Oreal products?
Yes, you can achieve salon-quality results with L'Oreal products. L'Oreal makes good quality hair products trusted by hairstylists and regular folks. With the right selection and usage of L'Oreal products tailored to your hair type and needs, you can attain salon-worthy results in the comfort of your home. Many people rely on L'Oreal products for professional-grade hair care without salon visits.
What are the best-selling products from both L'Oreal and Wella?
Some of the top-selling products from L'Oreal include the L'Oreal Paris Elvive Total Repair 5 Shampoo and Conditioner, L'Oreal Paris Voluminous Lash Paradise Mascara, and L'Oreal Paris True Match Super-Blendable Foundation.
For Wella, popular products include the Wella Professionals Brilliance Shampoo and Conditioner, Wella Professionals Enrich Moisturizing Shampoo and Conditioner, and Wella Professionals EIMI Thermal Image Heat Protection Spray.