Redken and Olaplex are two of the most popular brands within the hair treatment segment of the beauty market.
Both of these brands have products that are designed to help prepare and repair your hair on a molecular level. But which one is better when it comes to Redken PH Bonder vs Olaplex.
Well, in this post, I will clarify some of the key differences between these products in terms of:
How these products work.
The quality of the products.
The price difference between the two.
Really quickly, here are some of the strong points of each product.
| | |
| --- | --- |
| Product | Strong Points |
| Olaplex | Extensive maintenance products for each step of the process. |
| Redken PH Bonder | Affordable and simplistic high-quality products that do the job well. |
About Olaplex
Starting with modest origins in a California garage, Olaplex is one of the leading revolutionary hair care brands in the world at present. Olaplex gained a massive global following in 2014 due to its patented innovation: Bis-Aminopropyl Diglycol Dimaleate. Their breakthrough ingredient transformed the hair industry by enhancing colour and care simultaneously. It has led Olaplex to amass over 100 worldwide patents, solidifying its status as one of the world's largest independent hair care brands! Olaplex's ambassadors, including renowned celebrity colourists, proudly endorse the brand's ground-breaking "bond-building" haircare category, which has reshaped the industry.
About Redken
Ever since its inception in 1960 by actress Paula Kent, Redken has revolutionized the haircare industry. Their distinctive approach combines protein, moisture, and an acidic pH for healthier hair. Redken's commitment to science and education sets them apart, empowering stylists and consumers to achieve their best looks. With a global network of passionate Redken Artists, the brand emphasizes skill development and transformative results. From iconic formulas to a dedication to education, Redken's mission is clear: Powered by Science and Prescribed by Pros, they deliver stunning, healthy hair to all.
Check out our blog Redken VS Nexxus: Differences, Similarities & Which One Is Right For You. Delve into our Redken vs Nexxus analysis. Get insights, tips, and the ultimate haircare solution you've been searching for.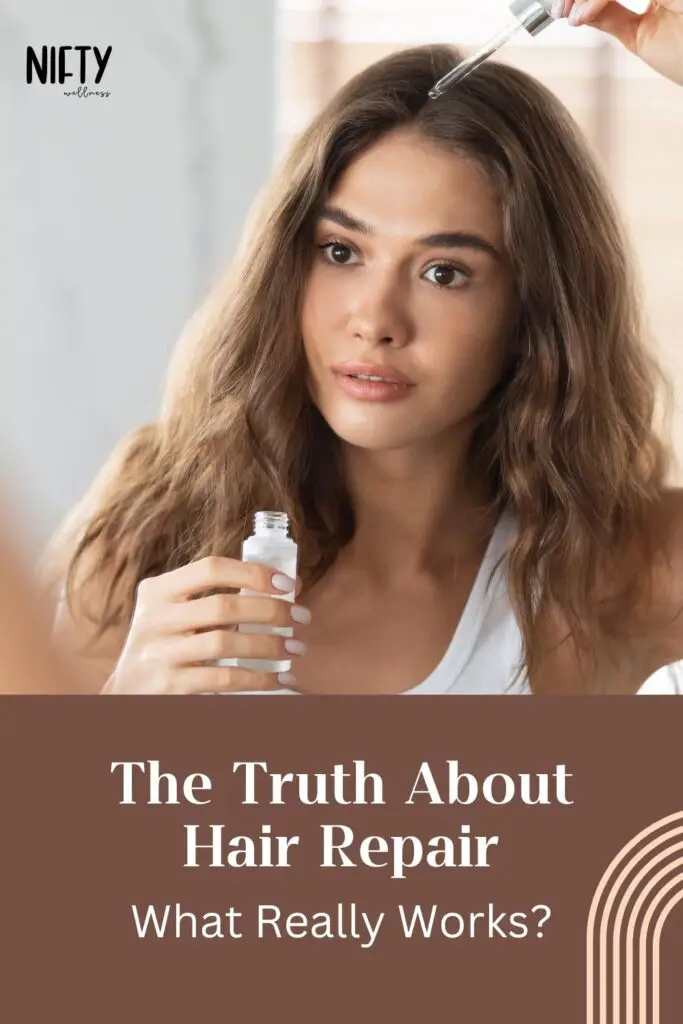 How Does The Olaplex Treatment Work
Olaplex is a fantastic hair treatment product that is used professionally during the hair coloring process. It comes in a multi-step kit with 3 of these steps being done within the salon.
This product works on a molecular level to protect and repair hair from the core to the cuticles.
The repair kit does a lot of its work internally, with the first step breaking the cuticle and the following steps beginning to restructure and repair the hair's DNA strands and strengthen them.
How Does The Redken Treatment Work
Redken works in a slightly different way to achieve the same sorts of results. The Redken pH Bonder focuses on the entire hair.
It effectively forms a shield around your hair to protect it during the bleaching or coloring processes. Redken still works on a molecular level as well to give your hair the ultimate protection but it does not offer deep repair on the same level as Olaplex.
Before we get into the nitty-gritty, here's a great surface level comparison between the two products:
Redken PH Bonder Vs Olaplex: 6 Differences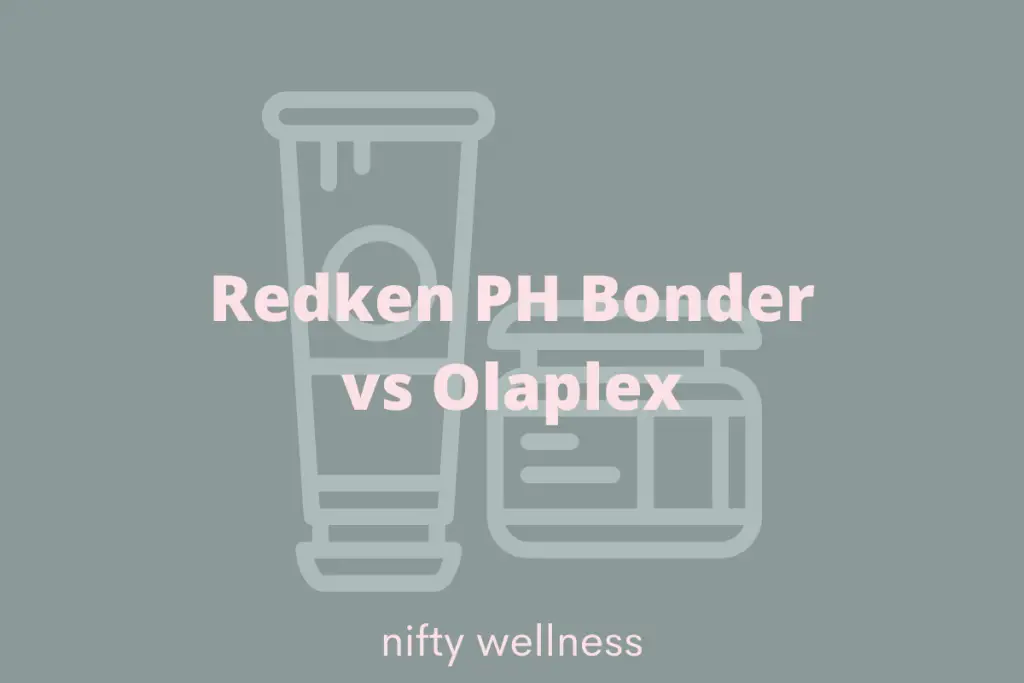 The Application Process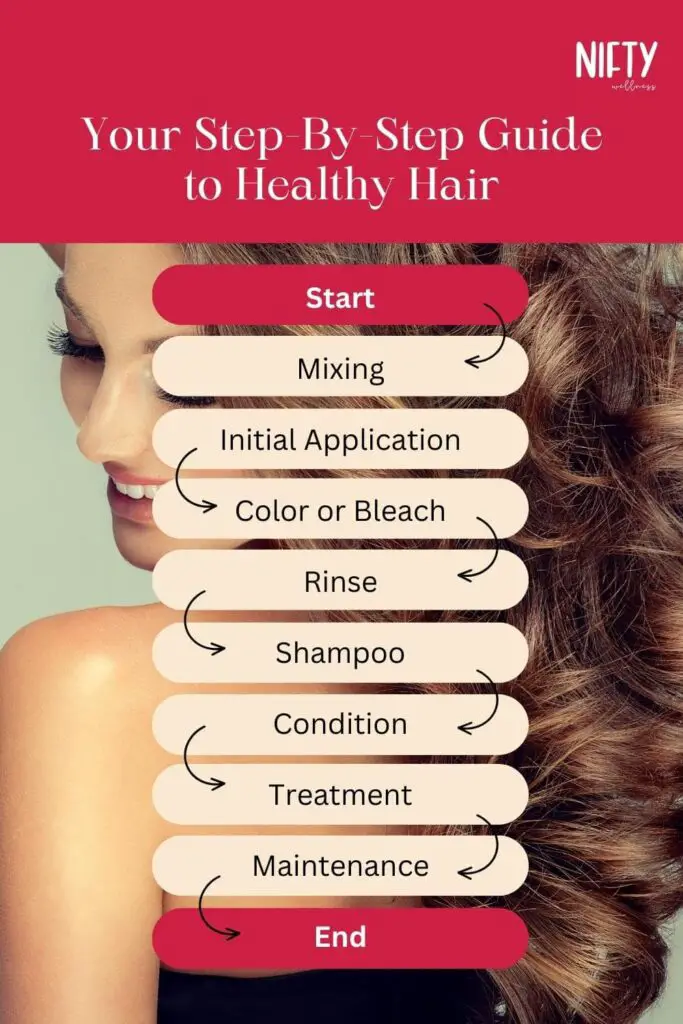 Both of these products can be noted to be of an incredibly high standard that you could expect from any professional salon.
Both Olaplex and Redken pH Bonder have steps that need to be done within the salon and some that can be done at home.
One of the major differences, however, is in the number of steps each product requires. 
The Olaplex Bond Maintenance Kit is a complete 8-step treatment with 3 of these steps being applied by a professional within the salon.
The first of these steps is applied to the hair 20 minutes before starting the protection process. The second and third steps are part of the coloring process, with one of the steps being before the coloring process and the third being after.
The remaining steps include:
A maintenance shampoo.
Reinforcing conditioner.
Intensive leave-in cream.
Leave-in repairing oil.
In contrast, the Redken pH Bonder is a bit simpler. This is a 3-step process with 2 of these steps being done within the salon.
These 2 steps are similar to that in the Olaplex kit and consist of a product that is to be mixed with the coloring process and another to be used during rinsing to restore the pH and hair bridges. The final step in the Redken pH Bonder process is the Post-Service Perfector.
Read our blog Olaplex vs Moroccan Oil: Different Benefits, Drawbacks & More. Discover the pros and cons of Olaplex vs Moroccan Oil in this comprehensive comparison.
Maintenance
Regardless of which product you use, maintenance is vital to consider before making your choice. Both Olaplex and Redken have products that need to be used after leaving the salon, with Olaplex having 5 of their 8 products dedicated to maintenance.
The Olaplex maintenance products include:
A maintenance shampoo.
A reinforcing conditioner.
An intensive leave-in treatment.
A leave-in repairing oil.
An intense moisture mask.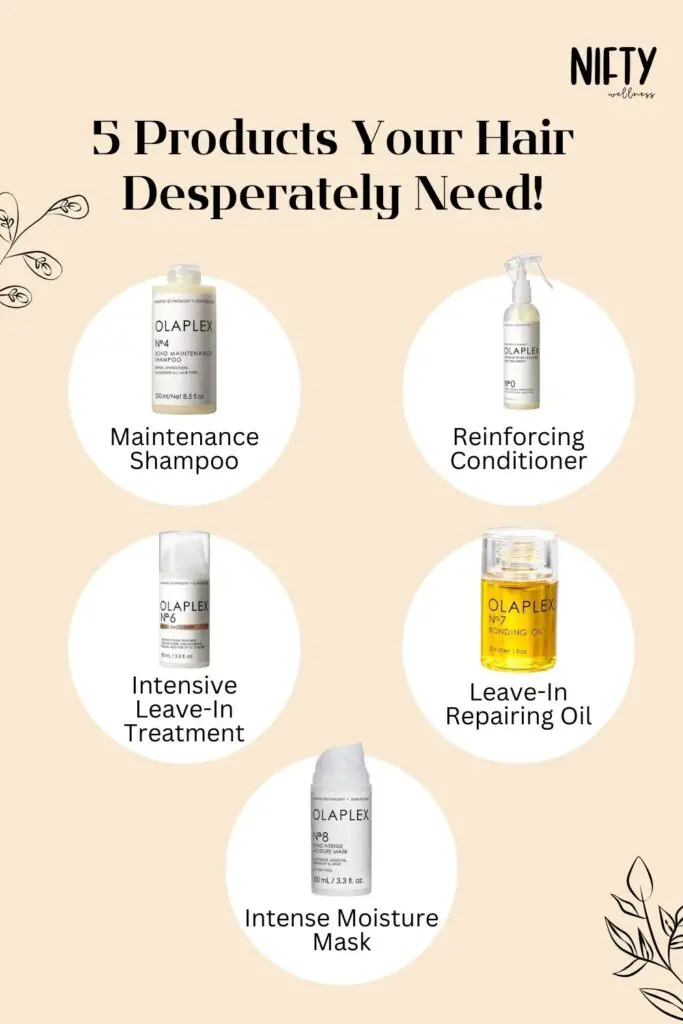 Olaplex does come in small quantities but many agree that it can last a few months if used in accordance with their recommendations for normal hair. 
Redken pH Bonder also emphasizes maintenance in your haircare routine. But, Redken has a much simpler attitude toward the maintenance of your hair as it provides just 1 product for use at home. Like Olaplex, Redken offers post-salon products that help maintain the health and integrity of your hair. This is the Post-Service Perfector and is a simple product to be used weekly before shampooing to maintain your hair.
Although the quality of both of these products is never in doubt, Olaplex does provide a bigger variety of products for a better overall maintenance experience.
Olaplex includes niche products such as oils and masks which gives it a distinct edge in the maintenance department. However, in contrast to this, Redken can be seen as the simpler option that could work for more people in their busy lives.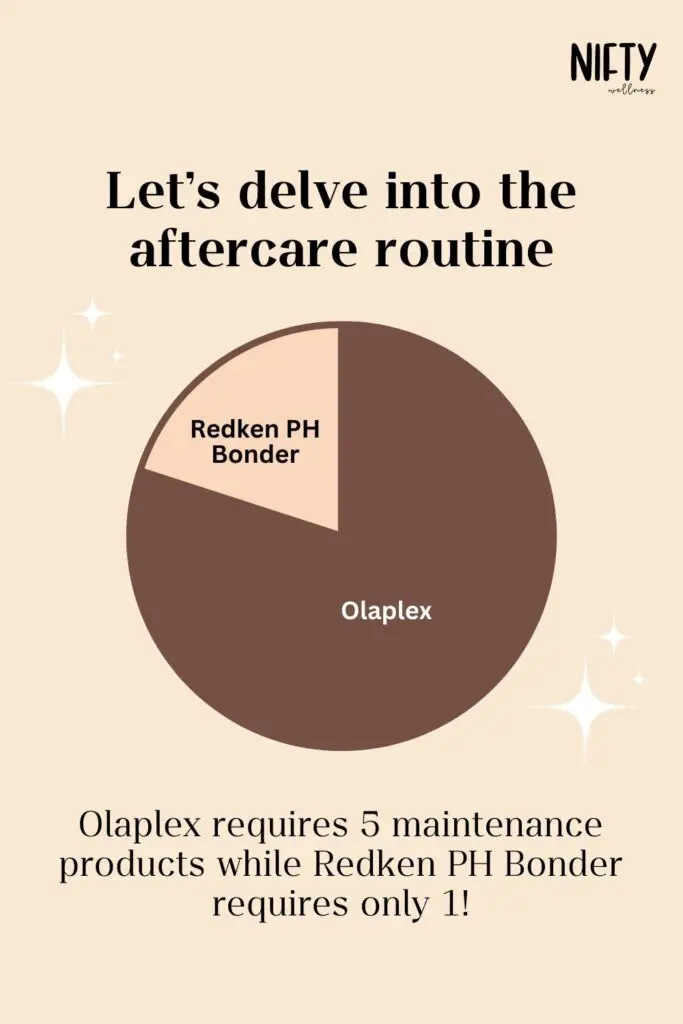 Compatibility & Effectiveness
Olaplex is incredibly effective when coloring or bleaching your hair. In addition to this, Olaplex is completely compatible and will treat straight, color-treated, virgin, curly, and naturally textured hair.
It is also known to not have any major side effects except if your hair is extremely sensitive. In this case, Olaplex is known to possibly cause a little bit of irritation, redness, and over-drying when overdosed. 
Redken pH Bonder is specifically designed to aid in bond integrity during and after the coloring of your hair. One part of the treatment adds elasticity to the hair whilst the other prevents breakage.
It is designed to repair and rebuild bonds. This includes repairing and restoring the very DNA of the hair itself.
Redken's product also contains citric acid which is claimed to improve hair strength and reinforce weaker bonds. This is a slight deviation from the active ingredient within Olaplex.
Olaplex utilizes specific chemicals and ingredients which prevent coloring agents from breaking down any bonds within the hair.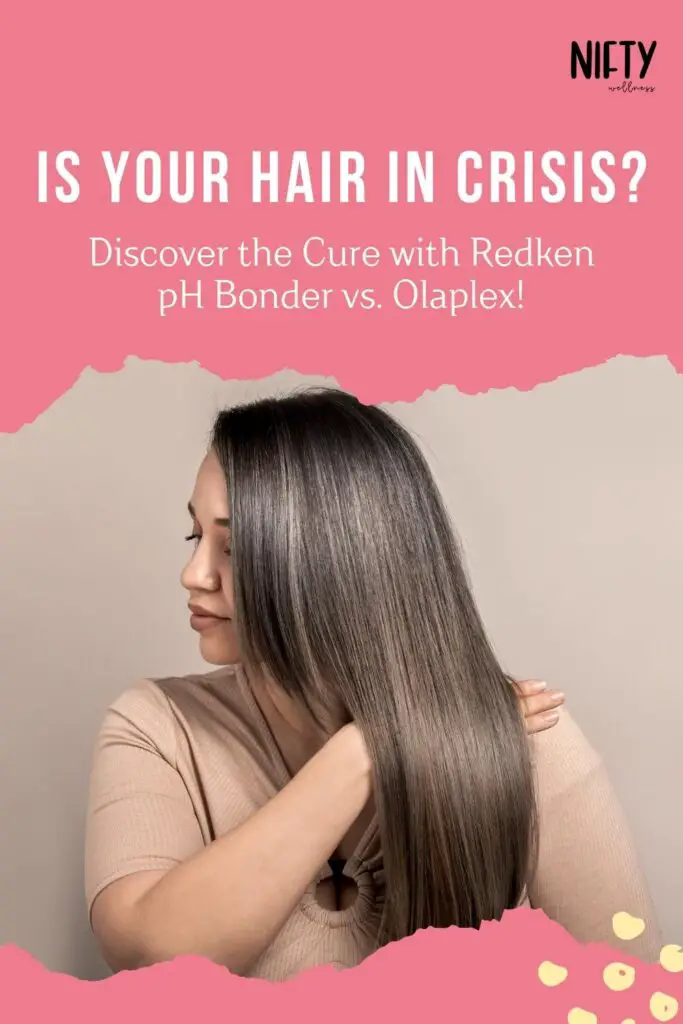 Pricing Difference
As mentioned above, these two products are professional salon-grade hair care products and are incredibly effective in what they were designed to do. Redken products often come in larger sizes, providing more value for your investment than Olaplex.
Olaplex comes in a full kit consisting of 8 products. More products also mean more money. And indeed, Olaplex is significantly more expensive than Redken.
Despite the difference in price, both products do provide similar results. However, they do so in completely different ways.
Olaplex may be priced higher as an overall kit but does come with a lot of maintenance products that you do not get with Redken. And if that's your thing, it might just be worth the price.
Ease of Use
One significant difference between Redken pH Bonder and Olaplex is their ease of use. Olaplex has an extensive 8-step treatment process, combining salon and at-home care. Salon professionals administer three steps, whereas the remaining five are for ongoing home maintenance.
On the other hand, Redken pH Bonder has a more straightforward 3-step system, with only 2 salon steps. These salon steps closely resemble Olaplex's approach, involving a product mixed with hair color and another used for pH and hair bridge restoration during rinsing. The third step, the Post-Service Perfector, is designed for home use.
Redken's simplified regimen may be preferred by those seeking a more convenient hair care routine, providing effective results with fewer steps. In contrast, Olaplex offers a more comprehensive approach, ideal for individuals who appreciate a thorough hair maintenance regimen.
Cruelty-Free and Vegan
When it comes to ethical considerations such as cruelty-free and vegan-friendly products, both Redken pH Bonder and Olaplex have different alignments. While Olaplex is cruelty-free, meaning they do not engage in animal testing, Redken is not completely cruelty-free, as it allows third parties to conduct animal testing when mandated by law.
Now, let's talk about their vegan status. There is a clear distinction between Redken and Olaplex in this aspect.
Redken offers certain vegan options within its product lineup. These vegan products are clearly labeled, making it easier for conscious consumers to identify and choose cruelty-free, plant-based options that match their values.
On the other hand, Olaplex takes a more comprehensive approach to veganism. The entire Olaplex product range is entirely vegan-friendly, meaning all their products are free from animal-derived ingredients.
This makes Olaplex a preferable choice for those seeking a cruelty-free and completely vegan hair care regimen, ensuring that every product adheres to vegan principles. So, if you're committed to a completely vegan lifestyle, Olaplex provides a holistic solution for your hair care needs.
For The Love Of Maintenance (Winner: Olaplex)
Olaplex is one of the hottest names in the hair care industry. It is a dynamic product that is often referred to as magic for its ability to prepare, prevent, repair, and restore your hair before, during, and after the coloring process.
Although Olaplex sets itself apart because of its outstanding quality, one of the major advantages of Olaplex is its extensive maintenance products. However, Olaplex comes in an 8-stage kit with 5 of these products dedicated to maintenance.
Maintenance Shampoo
Reinforcing Conditioner
Intensive Leave-In Treatment
Leave-In Repairing Oil
Intense Moisture Mask
These additional products do come at a price, but, if that's your thing, it might very well be worth it. 
Protection, As Simple As That (Winner: Redken)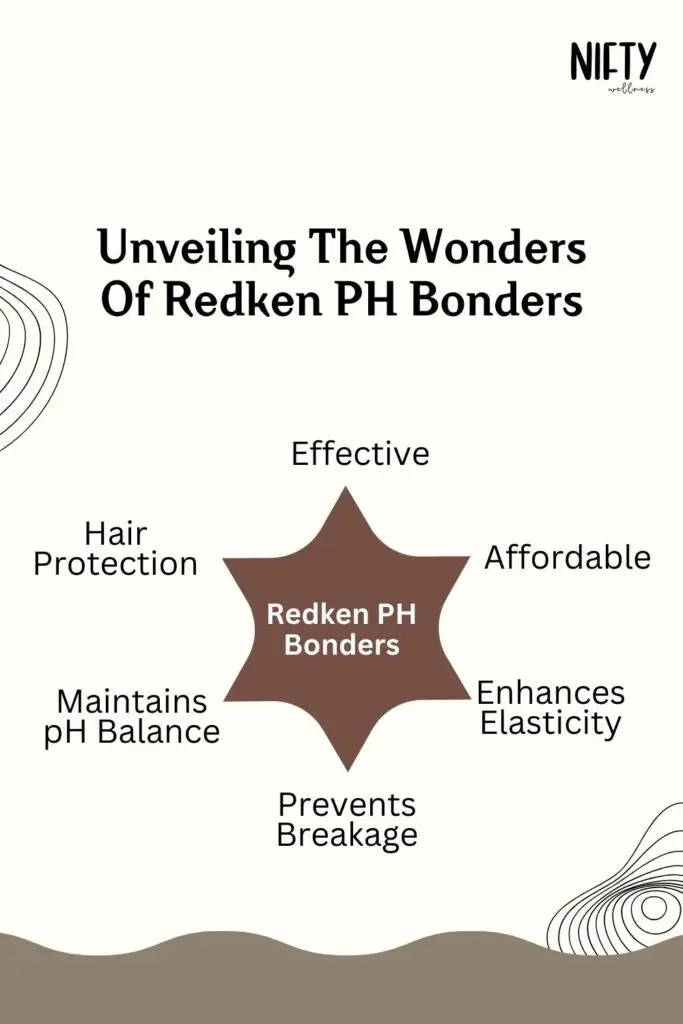 Redken pH Bonder works in a slightly different way to Olaplex. Although Olaplex is incredibly molecular in its function, Redken is designed to coat and protect your hair.
It comes with just 2 products to be applied in the salon with 1 product for maintenance to use at home. This is a far simpler kit than Olaplex and is also quite noticeably more affordable.
This allows for Redken pH Bonder to be more easily accessible to more people, both in terms of affordability and a simple and effective experience.  
Summary
Through this post, we have compared and contrasted the major differences between Redken PH Bonder Vs Olaplex. Olaplex and Redken pH Bonder work in slightly different ways to help prevent and repair bonds during the coloring process. But, both are great products.
Olaplex is the perfect product for those individuals looking for a versatile hair care product with an extensive maintenance kit. It is perfect for those seeking to prepare for breakages but also helps to repair and restore the bonds in your hair on the molecular level. 
Redken pH Bonder is the ideal solution for those who would like to opt for the simpler approach in order to protect their hair during the coloring process. It is also primed for those who may be more budget-conscious for their hair care needs.
Frequently Asked Questions (FAQs)
What are the primary benefits of using Redken pH Bonder?
Redken pH Bonder is a hair care solution that provides numerous benefits. It strengthens hair bonds, improves elasticity, restores pH balance, and offers protection against damage from chemicals, the environment, and styling. It enhances shine and vibrancy while being compatible with various hair types. Redken pH Bonder simplifies maintenance with a Post-Service Perfector for at-home care, making it an excellent choice for those seeking healthy and resilient hair.
Can I use Redken pH Bonder on colour-treated hair?
Yes, Redken pH Bonder is suitable for colour-treated hair. In fact, it is designed to enhance and maintain the quality of colour-treated hair. Strengthening hair bonds and protecting against damage helps preserve the vibrancy and longevity of your hair colour. So, it's a great choice for healthy hair and lasting colour results.
Is Olaplex suitable for all hair types?
Yes, Olaplex is suitable for all hair types. Whether you have straight, curly, colour-treated, virgin, or naturally textured hair, Olaplex can benefit you. It is designed to work universally, helping to repair and strengthen hair bonds, regardless of your hair type or texture. So, you can confidently use Olaplex to improve the health and appearance of your hair, no matter its unique characteristics.
How often should I use Olaplex?
The frequency of using Olaplex depends on your hair's condition. Using Olaplex No. 3 Hair Perfector once a week is usually enough for regular maintenance and hair health. However, if your hair is significantly damaged, you can use it up to three times a week. This treatment helps repair broken hair bonds, leaving your hair feeling incredibly smooth and maintaining health between salon visits. Always follow the product instructions and consult a hair professional for personalized advice.
Can I use both Redken pH Bonder and Olaplex?
Yes, you can use both Redken pH Bonder and Olaplex, but using them correctly is essential. Redken pH Bonder focuses on maintaining the hair's pH and bond integrity, while Olaplex repairs and rebuilds broken hair bonds. You can start with the Redken pH Bonder while coloring and then use Olaplex No. 3 Hair Perfector at home for added bond repair. However, following the instructions and consulting with a professional for personalized guidance on combining these products effectively is essential.