LaRoche Posay and CeraVe are two major brands within the skincare industry. Both are incredibly popular and recommended by dermatologists around the globe.
They are recommended for professional as well as preventative use. This includes the ability to treat a wide range of skin-related issues you may have such as acne, dry skin, eczema, and more. 
In this post, I will clarify some of the key differences between La Roche Posay Vs CeraVe that can help you decide which is best for you. The differences I will note will be in terms of:
The difference in quality between the two brands.
Difference in pricing and availability.
Difference in use and effectiveness. 
About La Roche Posay
La Roche Posay, a renowned skincare brand, boasts a long history of providing effective solutions for sensitive skin. Their dedication to gentle care is evident with support from dermatological experts. Offering a diverse range of products, La Roche-Posay caters to various skin concerns, making it a trusted option for those seeking skin-friendly solutions.
About CeraVe
Another famous brand in the skin care industry is CeraVe, which provides accessible and effective products for diverse skin needs. Backed by scientific research, CeraVe's formulations focus on essential ceramides, which help strengthen the skin's barrier. CeraVe has dermatologist-developed solutions to promote skin health and hydration to people with dry, sensitive or acne-prone skin.
La Roche Posay Vs CeraVe Face Washes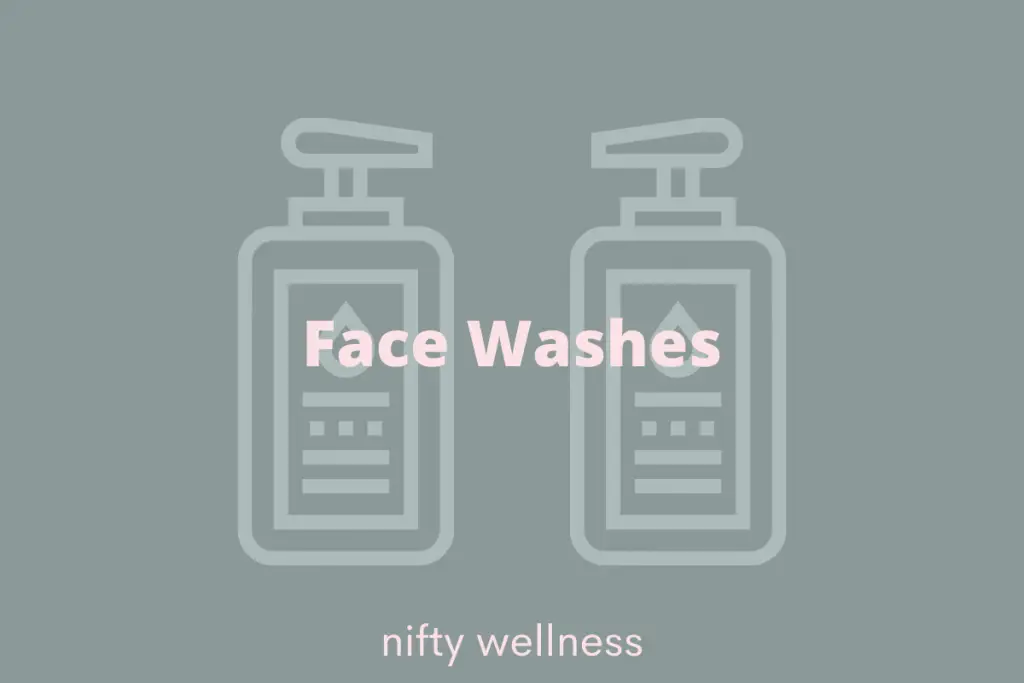 Facial Cleanser
Both La Roche Posay and CeraVe have extensive ranges when it comes to their face washes and facial cleansing products. All of these products are for both normal and dry skin.
They're also all hypoallergenic and free from fragrance, soap, and oil. These are some of the best in the market and are incredibly effective in what they are designed to do.
However, one of the major differences between the two brands is in the consistency of the product itself.
Here is a La Roche Posay vs CeraVe video comparison:
CeraVe has two cleansers that aim to hydrate and cleanse the skin. Both of these contain ceramides and hyaluronic acid and come in both a foaming cream and a non-foaming gel, with the foaming cream being the more affordable of the two.
La Roche Posay also has an incredibly effective hydrating cleanser. Their cleanser contains prebiotic thermal spring water, niacinamide, and ceramide-3. However, it is in the form of a simple cream.
La Roche Posay is far better for sensitive skin as it calms the skin and prevents dryness or irritation. 
Cleansers For Acne
Acne is often the first thing people think of when discussing facial cleansers. Both these brands have dedicated products to help deal with this.
La Roche Posay has a distinct edge over CeraVe with its Effaclar range.
This set of products were designed specifically for oily, blemish-prone skin, which competes directly with the SA Smoothing Cleanser from CeraVe. If you have acne-prone skin, CeraVe's SA Smoothing Cleanser is ideal! Its gentle exfoliation and salicylic acid effectively target acne while maintaining skin hydration.
CeraVe's SA Smoothing Cleanser as well as the La Roche Posay's Effaclar Purifying Cleansing Gel both come in the form of a foaming gel.
However, La Roche Posay may deliver slightly better results for oily skin. But, it comes with a much higher price. 
La Roche Posay's Effaclar product contains thermal spring water and zinc while CeraVe's product comes with salicylic acid, ceramides, hyaluronic acid, and niacinamide.
Both of these products are incredibly effective at lifting dirt and excess sebum off the skin. With this being said, these products use very different core ingredients so you'll need to find out what's best for your skin.
Read our blog Cerave VS Aveeno: Differences, Similarities & Which One Is Right For You. Dive into the world of skincare with our Cerave vs Aveeno comparison.
La Roche Posay Vs CeraVe Moisturizers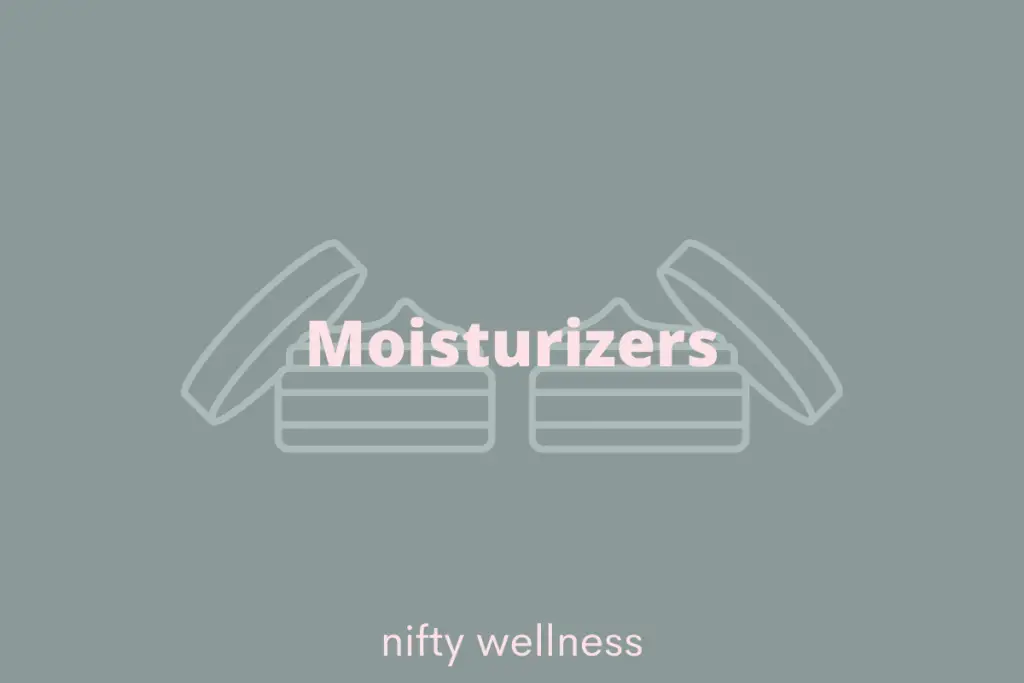 Moisturizing Creams & Balms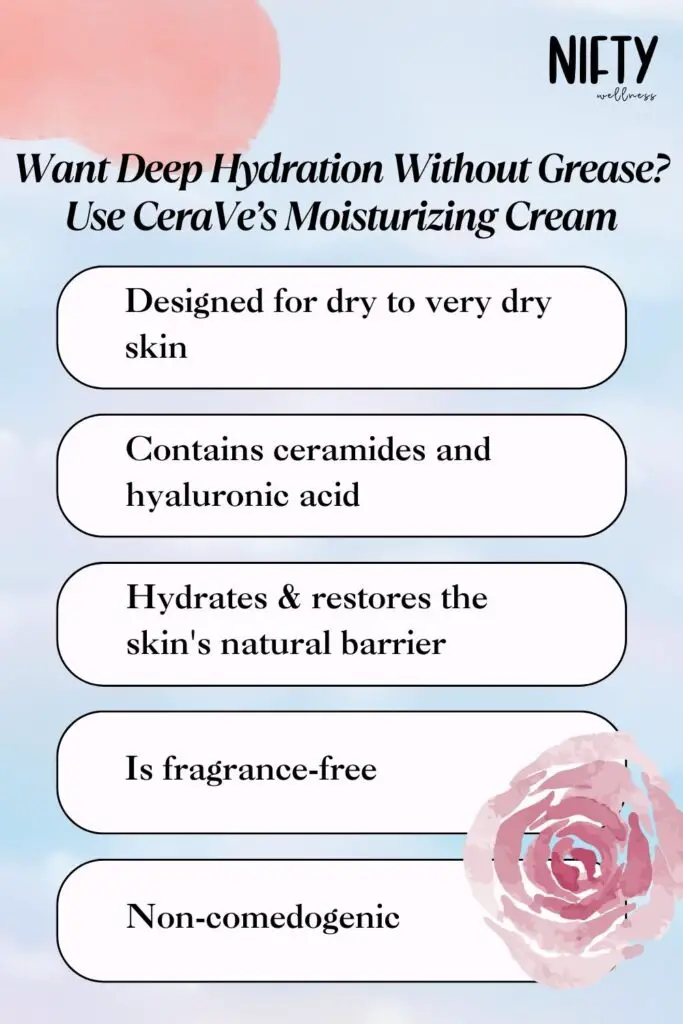 La Roche Posay and CeraVe both have incredible offerings within the moisturizing department which are incredibly popular for people with dry or sensitive skin.
The Lipikar Balm from La Roche Posay contains thermal spring water, niacinamide, glycerin, and shea butter. This comes in the form of a balm and is different from CeraVe's offering which is a moisturizing cream which is something to take into consideration as it can be a bit too greasy for sensitive skin.
CeraVe's moisturizing cream contains ceramides and hyaluronic acid. This moisturizing cream is best for dry or very dry skin. It both hydrates the skin and restores the natural barrier. It is also fragrance-free and non-comedogenic. This means it won't cause any blockages with your pores or cause any breakouts. 
Moisturizing For Repair
La Roche Posay's Lipikar Balm is best designed for people with dry, itchy skin or even those that are prone to eczema. La Roche Posay also has dedicated repair moisturizers for their Toleriane range. This also directly competes with the CeraVe moisturizing cream. CeraVe Moisturizing Cream is a dermatologist-recommended powerhouse. Perfect for those seeking long-lasting moisture and relief.
This product from La Roche Posay is honestly perfect for those with sensitive skin as it is free from fragrance, parabens, drying alcohol, and oil.
Discover the ultimate winner in skincare with "The Ultimate Comparison: CeraVe vs Cetaphil – Unveiling the Best Skincare Choice"
La Roche Posay Vs CeraVe Night Creams & Sunscreens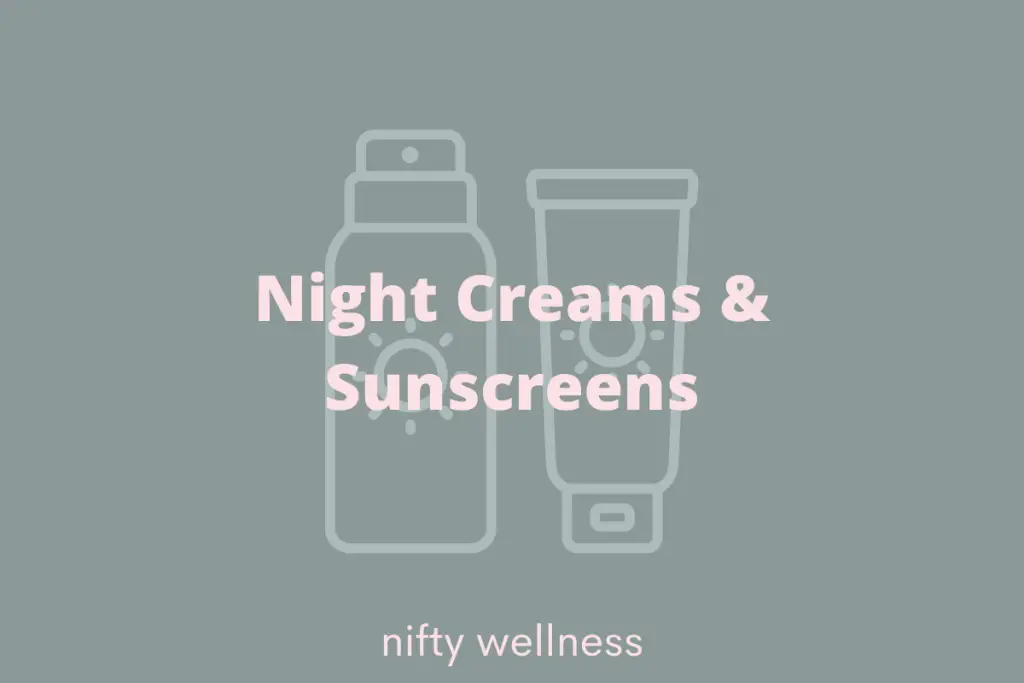 Night Cream
Although many of the products from these two brands are fairly similar in their application and function, the night creams are quite different.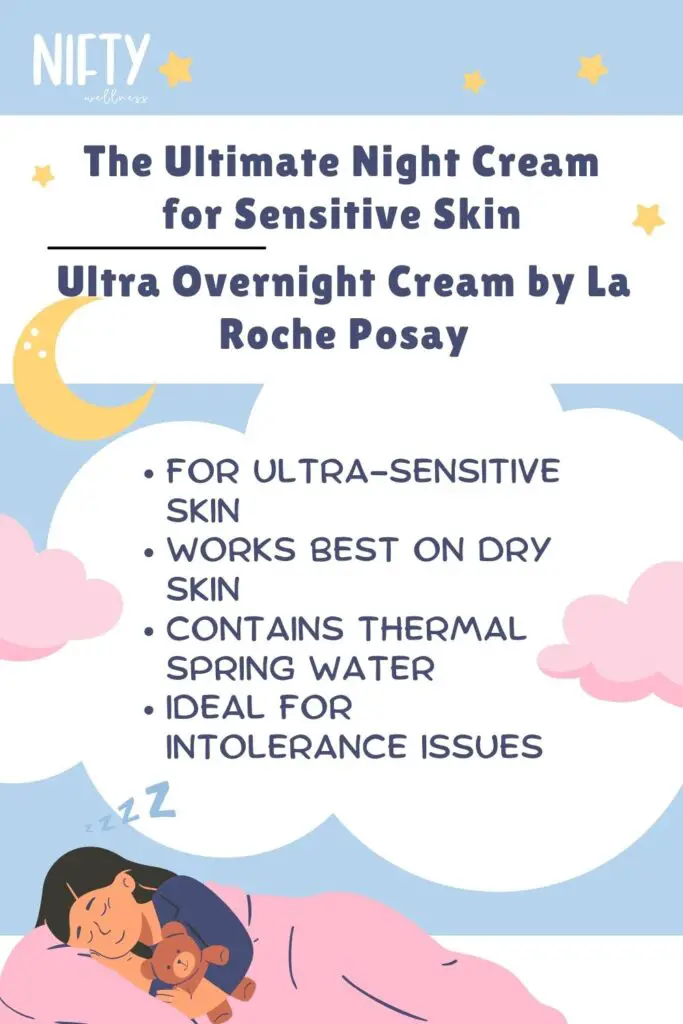 La Roche Posay has an Ultra Overnight Cream that is perfect for individuals with ultra-sensitive skin. This is also great for those who are intolerant and allergy-prone.
This contrasts the offering from CeraVe as they provide a Facial Moisturizing Lotion that caters for normal to oily skin. CeraVe's Facial Moisturizing Lotion is a nighttime essential. Infused with ceramides and hyaluronic acid, it deeply nourishes and hydrates your skin while you sleep. Wake up to a refreshed, revitalized complexion and enjoy the benefits of a non-comedogenic, fragrance-free formula that caters to various skin types, making it a reliable choice for your nighttime skincare routine.
The Ultra Overnight Cream contains thermal spring water, neurosensine, niacinamide, and carnosine vitamin A. This is by far the choice for you if you suffer from dry skin or any kind of intolerance.
Although this is similarly priced to the offerings from CeraVe, the Facial Moisturizing Lotion contains ceramides, hyaluronic acid, and niacinamide. 
Sunscreen
When it comes to sunscreens, La Roche Posay extends its lead with a much wider variety of products with much higher SPF ratings. CeraVe sunscreen offers broad-spectrum protection with essential ceramides for healthy skin. With their lightweight, non-greasy formulas, CeraVe sunscreens are suitable for daily use and cater to different skin types. Both CeraVe and La Roche Posay make mineral sunscreens.
This is a sunscreen that includes ingredients such as zinc oxide or titanium oxide to create some kind of UV barrier.
Where La Roche Posay edges themselves from the competition is in their variety of products that also serve different kinds of skin. This is from dry to oily but also through different skin tones as well.
They have very high SPF ratings with broad-spectrum UVA/UVB protection.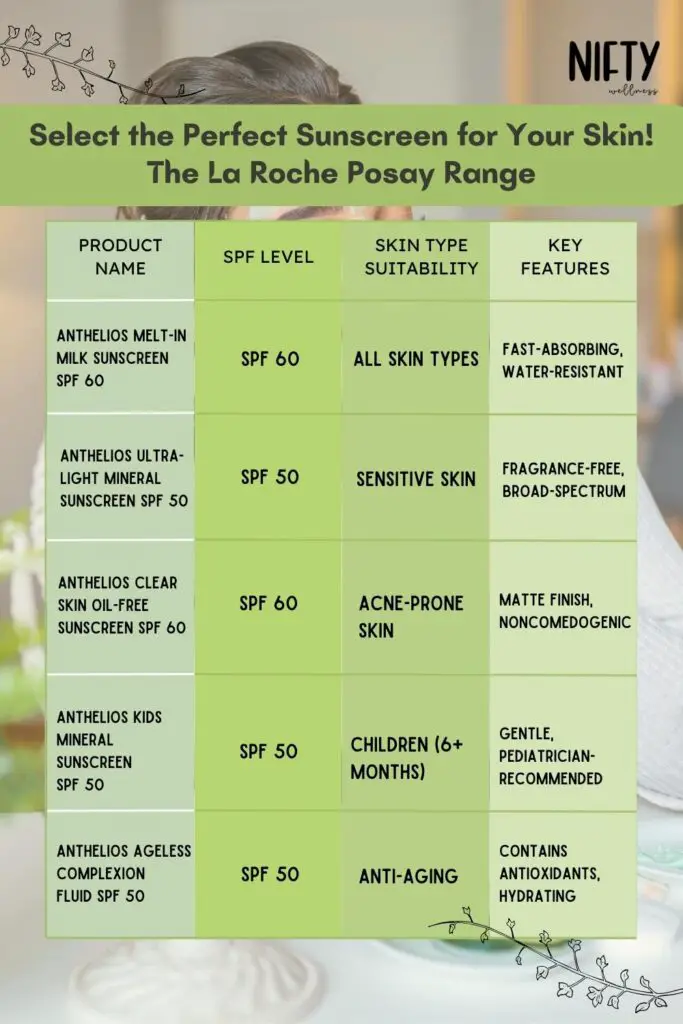 La Roche Posay Vs CeraVe Ointments & Treatments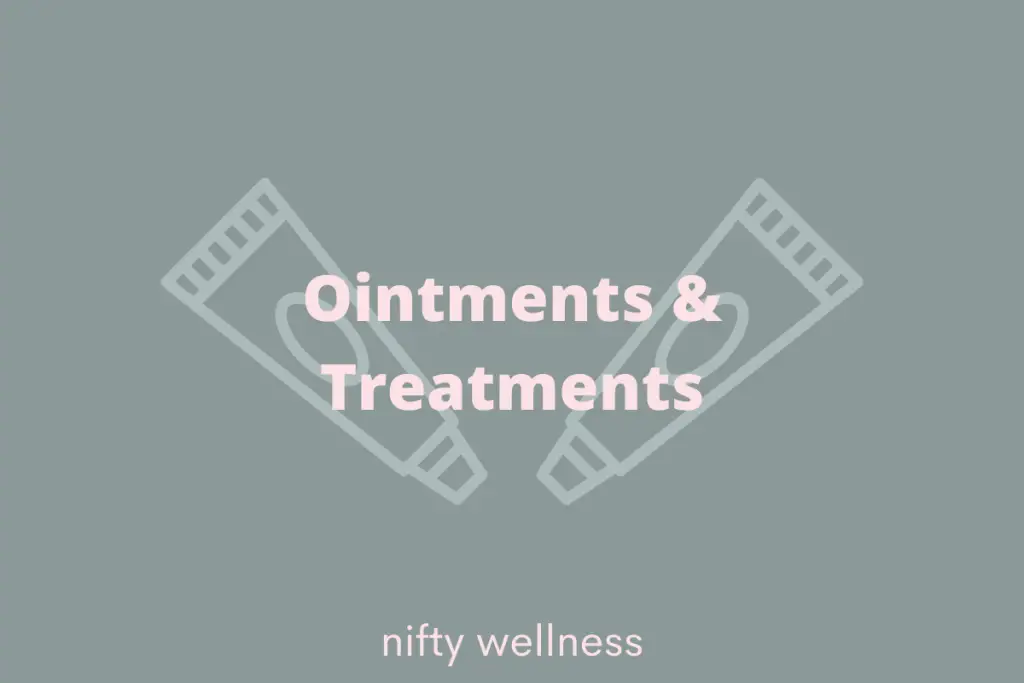 Anti-Redness
Both La Roche Posay and CeraVe have products dedicated to helping reduce redness in the skin.
The Rosaliac range from La Roche Posay is designed specifically as a UV-rich moisturizer for sensitive, dry, or very dry skin. It contains a Mexoryl XL filter system and thermal spring water. 
CeraVe makes a product similar to the Rosaliac line called the AM Facial Moisturizing Lotion which contains hyaluronic acid, niacinamide, and ceramides.
These products are also similar in price but CeraVe's option comes with SPF 30 compared to SPF 15 in the La Roche Posay line.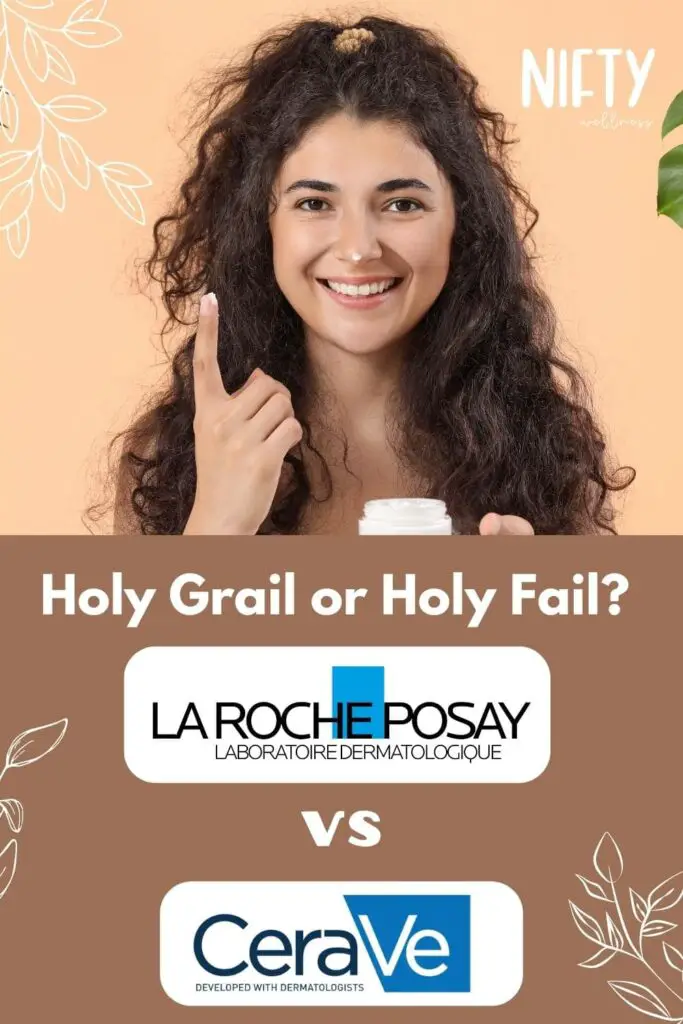 For Oily Skin
La Roche Posay and CeraVe both have excellent products for almost all skin types. Whatever you may be struggling with, they are bound to have something for your exact needs.
Specifically, for oily skin, both of these brands have products that are incredibly effective in moisturizing without leaving too much residue behind.
These are the Effaclar H Moisturizer from La Roche Posay and the Ultra-Light Moisturizing Lotion from CeraVe. 
La Roche Posay Effaclar H Moisturizer is specially designed for oily skin. It is known to offer hydration without clogging pores. Backed with a lightweight, non-comedogenic formula, La Roche Posay Effaclar H Moisturizer helps control excess oil and provides a matte finish. Consequently, it makes it an excellent choice for those with oily skin seeking balance and moisture.
In this category, CeraVe's Ultra-Light Moisturizing Lotion is significantly more expensive but also boasts SPF 30 while Effaclar does not have any specific rating.
CeraVe is an extremely lightweight and oil-free moisturizer that gives your skin a clear, matte finish. 
For Both Sensitive Skin & Sensitive Budgets
Winner: CeraVe
Winner: CeraVe
Winner: CeraVe
Winner: CeraVe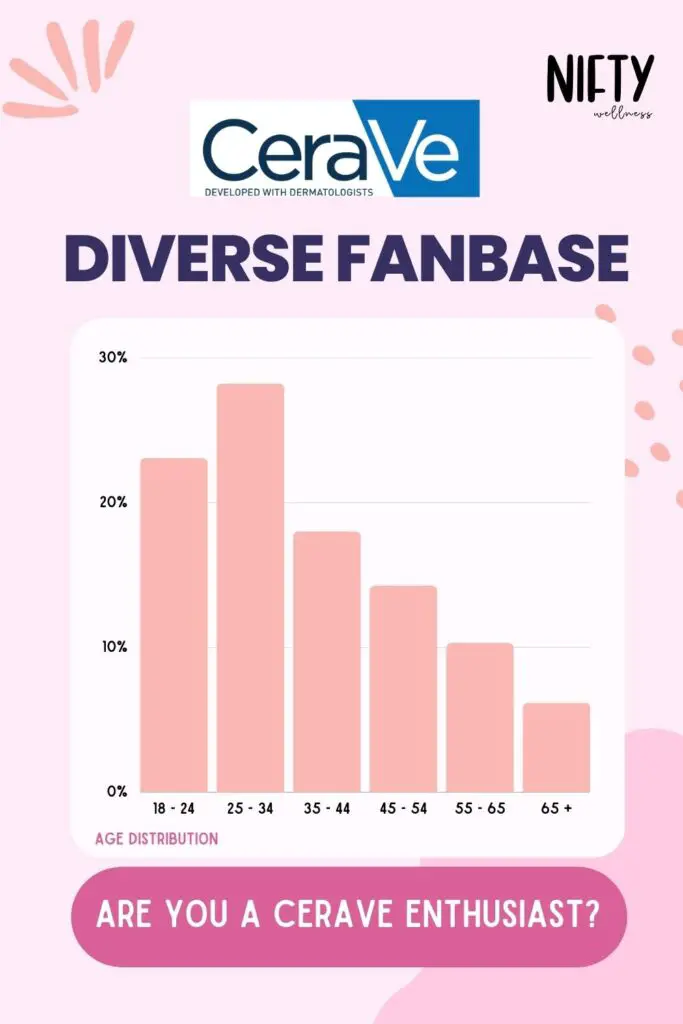 Of the two brands mentioned above, CeraVe is on average slightly less expensive than their competitors. CeraVe is not only cheaper but also more accessible as it is more widely available.
Their products are incredibly diverse and cater to a wide range of skin tones, skin types, and conditions. They also have an incredible range of products for facial cleansing, acne prevention, anti-redness, and more.
CeraVe is also particularly effective on sensitive skin, but their products do have more chemicals than the more natural ingredients found in La Roche Posay's offerings. 
For The Best Results, At A Price
Winner: La Roche Posay
Winner: La Roche Posay
Winner: La Roche Posay
Winner: La Roche Posay
Although the products from CeraVe are perfectly adequate for most people, La Roche Posay has distinguished itself as the top tier of skincare.
Using a more natural base for all of their unique products, they have an incredibly diverse range of products for everyone and most skin types.
Although La Roche Posay's products are not as effective on sensitive skin, they still offer dedicated products for sensitive skin that outshine their competition.
They are often on the more expensive side, but you definitely get what you pay for.
Summary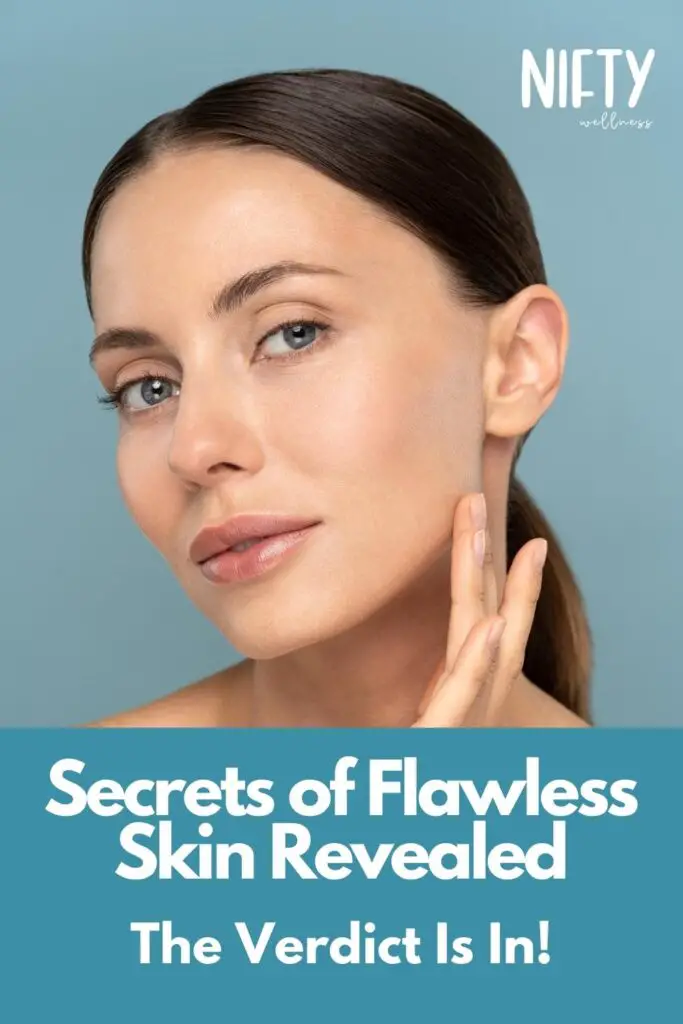 Both La Roche Posay and CeraVe are world-class skincare brands recommended by both professionals and dermatologists around the globe.
These two brands dominate the segment with products in facial cleansing, acne cleansing, moisturizing, sunscreens, and ointments.
But, now that we compared La Roche Posay vs CeraVe, hopefully, you know which one is better for you.
La Roche Posay is perfect for people who do not want to compromise on quality and are willing to spare no expense in order to get the best possible products made of more natural ingredients.
CeraVe is definitely the brand for those who are more budget-conscious but want the best quality product they can for whatever skin type they may have.
Frequently Asked Questions (FAQs)
Are La Roche Posay products suitable for all skin types?
Certainly! La Roche Posay offers skincare products suitable for all skin types, including normal, dry, oily, or sensitive. They have a diversified range of products that cater to different skin needs, such as moisturizing, sun protection, and acne management. You can check the label and product descriptions to match your skin type and concerns to choose the best product for your skin. If you're uncertain, consulting a dermatologist or skincare expert is a wise choice.
Can CeraVe products help with dry skin?
Yes, CeraVe products can be used to treat dry skin. CeraVe helps hydrate and restore the skin's natural barrier with key ingredients like ceramides and hyaluronic acid. According to many reviews and feedback, people with dry skin have found relief and improved skin health with CeraVe moisturizers and cleansers. However, if you have specific concerns, it is wiser to consult a dermatologist before using any product.
Are La Roche Posay products cruelty-free?
Even though La Roche Posay says they do not test their products on animals, they outsource it to other people to do the same when the law requires them. As a part of L'Oreal, they're not cruelty-free. They sell their product in China, where it is mandatory to test products on animals by law.
Can I use both La Roche Posay and CeraVe products in my skincare routine?
You can use La Roche Posay and CeraVe products in your skincare routine. However, before trying anything new, ensure it suits your skin type. It's smart to introduce one new product at a time to ensure your skin has no negative reactions to the changes.
Can I find fragrance-free options in both brands?
Yes, both La Roche Posay and CeraVe offer fragrance-free options in their skincare product lines. Fragrance-free products are created for folks with sensitive skin or who prefer unscented skincare. These products prioritize skin health and aim to lower the risk of irritation or allergies triggered by fragrances.