Embarking on a quest for beauty often involves navigating a sea of products, but finding a brand that transforms your locks and aligns with ethical values is a true discovery. Aussie, with its iconic purple bottles and memorable kangaroo-filled ads, beckons beauty enthusiasts. In this exploration, we delve into the depths of Aussie's haircare magic through a cruelty-free lens, unraveling the brand's commitment to ethical practices.
About the Brand's Origin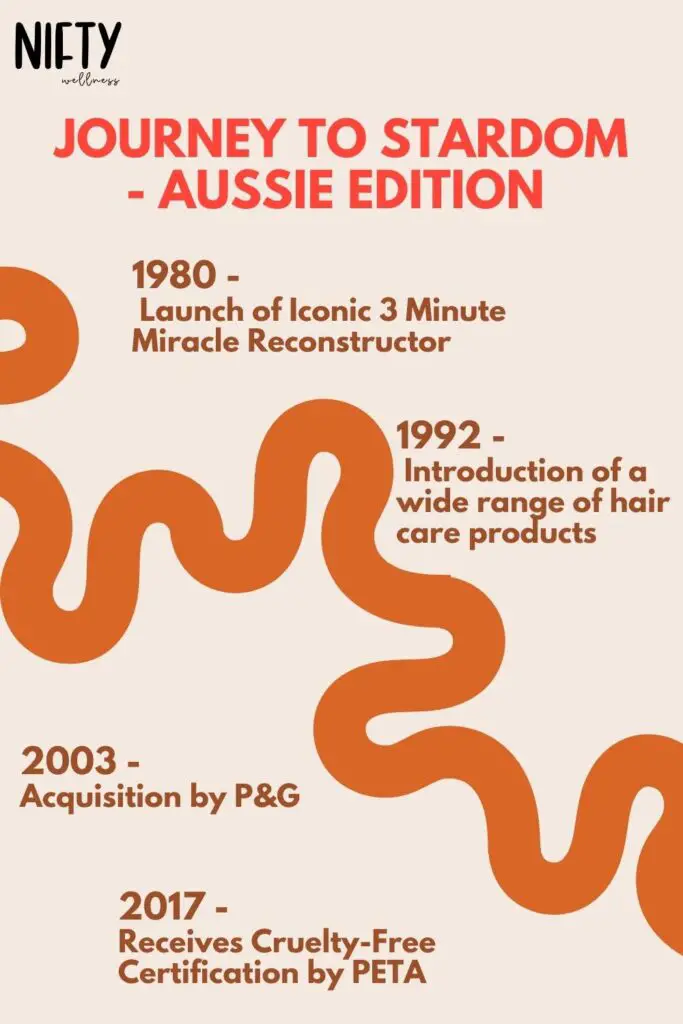 In the year 1979, Aussie, an abbreviation for Australia, emerged as a revolutionary force in the realm of hair care. An inventive chemist's concoction of Australian botanical ingredients laid the foundation for formulas synonymous with hair transformation. Aussie, today, stands not only as a purveyor of beauty but as a guardian of the environment and its inhabitants, showcasing a rich history of innovation and a future focused on sustainability.
What Aussie is made up of: Key Ingredients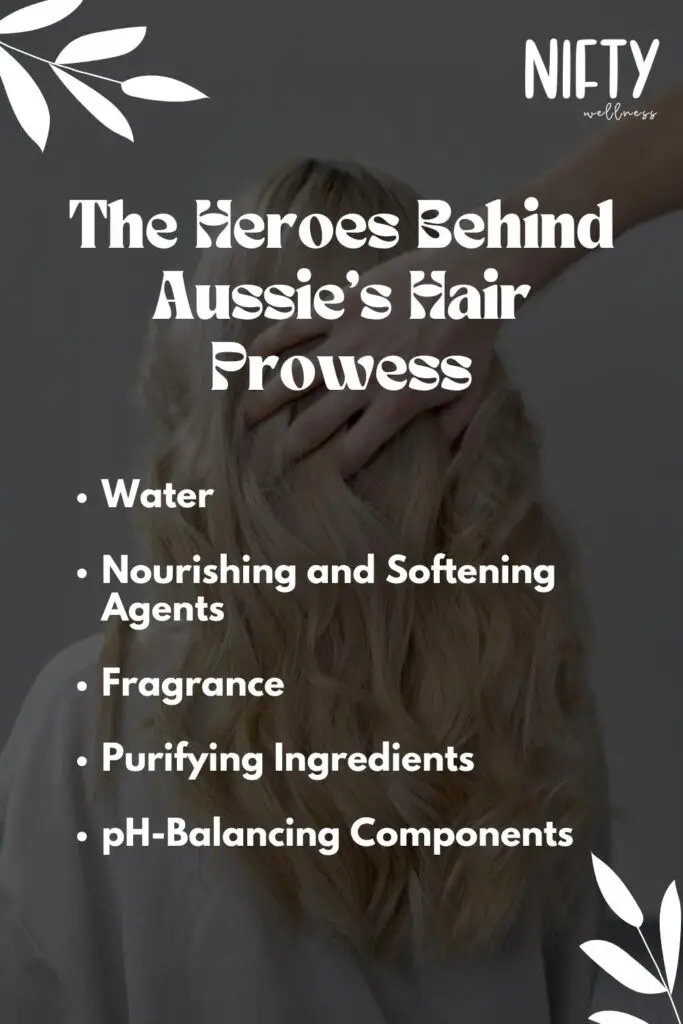 Aussie's devotion to formulating products that transcend mere functionality is conspicuous in the meticulous curation of its ingredient list. Each component is a carefully chosen building block in creating hair care products that cleanse effectively and elevate the experience to a sensorial realm during every hair wash.
Water
Much like the body it nourishes, Aussie shampoo is predominantly composed of water. This ensures the seamless blending of ingredients, facilitating effective cleaning. Aussie takes an extra step by purifying the water, ensuring it remains free from pollutants and particles.
Nourishing and Softening Agents
Aussie employs ingredients such as dimethiconol, dimethicone, and behenamidopropyl dimethylamine to infuse a swishy, soft texture to your hair without weighing it down.
Fragrance
More than mere function, Aussie desires your hair to look good and smell delightful. Hence, the inclusion of sweet-smelling fragrances transforms the hair-washing routine into a super sensory experience.
Purifying Ingredients
Aussie's shampoo ingredients include gentle cleansing complexes like sodium laureth sulfate and cocamidopropyl betaine. These elements trap dirt and oil, whisking them away during rinsing.
pH-Balancing Components
Aussie products are pH-balanced, incorporating citric acid and sodium hydroxide. This meticulous balance avoids irritation and discomfort, catering to the diverse needs of different hair types.
However, the question looming is how this thoughtful formulation aligns with the ethical considerations of animal testing. Before discovering, Is Aussie brand cruelty free? Let us first know about the parent company of Aussie.
Check out our latest blog Is Avene Cruelty Free? Skin Care Truth Revealed! Experience the world of Avene and discover its cruelty free status.
Parent Company – A Glimpse into P&G
Delving into the corporate genealogy, Aussie's lineage intertwines with Procter & Gamble, a behemoth in the consumer goods realm. Operating as a subsidiary beneath the expansive umbrella of this industry giant, Aussie aligns its practices with the overarching commitment of Procter and Gamble animal testing to responsible and sustainable methodologies. The influence emanating from Procter & Gamble permeates Aussie's ethos, contributing significantly to the brand's dedication to upholding standards of quality and ethics.
What is Cruelty-Free?
Understanding what cruelty-free entails is crucial for conscious consumers. In the beauty industry, cruelty-free signifies that a brand and its products are not tested on animals at any stage of development. This ethical approach to beauty ensures that no harm comes to animals in the process of creating and testing beauty products.
What is Veganism?
Veganism in the beauty world means abstaining from the use of animal-derived ingredients. A vegan product does not contain any components that are sourced from animals. Additionally, vegan products are cruelty-free by default, as they adhere to a strict no-animal-harm policy.
Is Aussie Cruelty Free?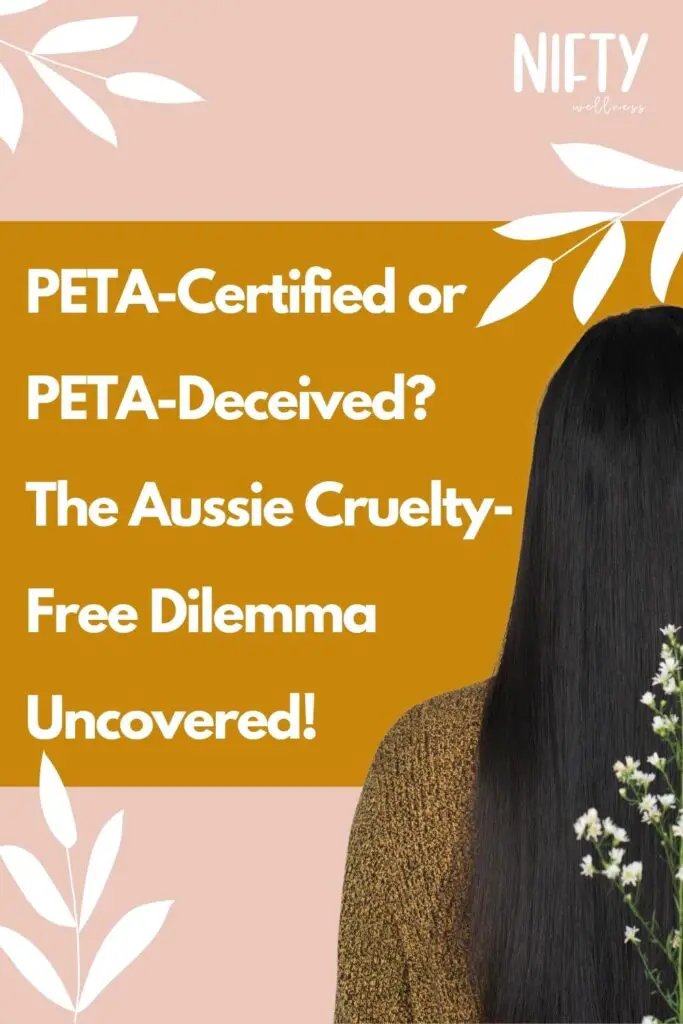 The ethical spotlight intensifies when scrutinizing Aussie's stance on cruelty-free practices. Does Aussie test on animals? Is Aussie shampoo cruelty free? Is Aussie shampoo tested on animals?
The brand proudly showcases the PETA-certified cruelty-free badge, positioning itself as a champion in the fight against animal testing. This emblematic badge serves as an unequivocal assurance to consumers – Aussie vehemently rejects any form of animal testing throughout the entire lifecycle of its products. This commitment isn't confined by borders; it reverberates globally, underlining Aussie's unwavering dedication to cruelty-free principles, regardless of the geographical region.
Is Aussie Vegan?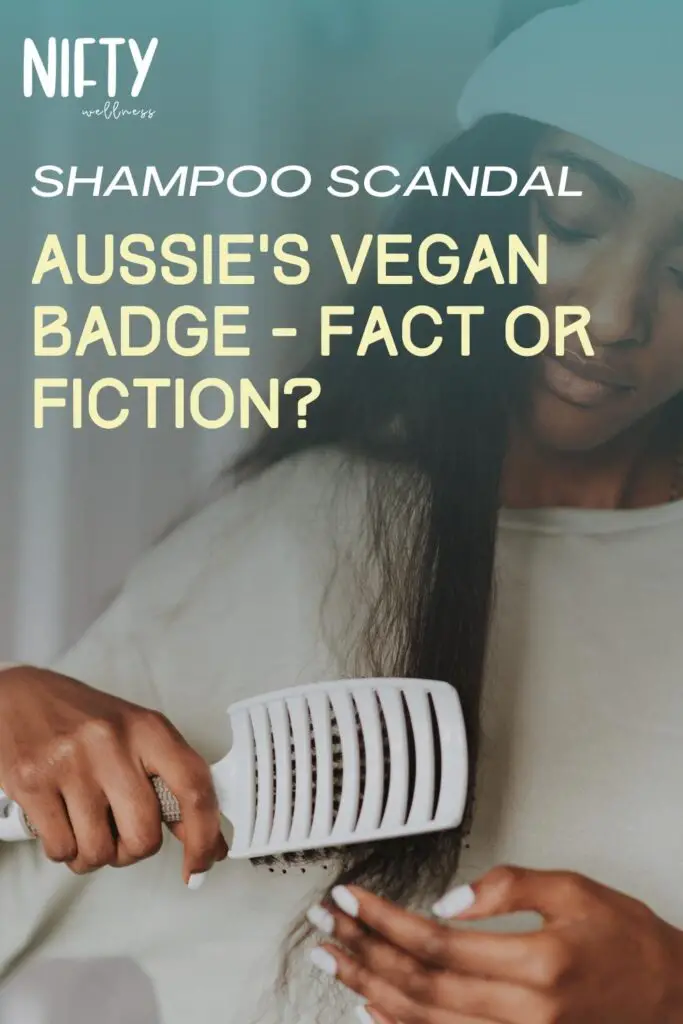 Veganism isn't merely a dietary preference; it extends its roots into the realm of beauty products. So the question really stands- Is Aussie cruelty free and vegan? Well, Aussie stands tall as a vegan-friendly brand. The products crafted by Aussie adhere to the fundamental tenets of veganism by consciously excluding any ingredients derived from animals. The PETA-certified cruelty-free badge further fortifies Aussie's ethical stance, reinforcing its commitment to beauty that's effective and aligns with principles of compassion and animal-friendliness. Choosing Aussie goes beyond a hair care routine; it becomes a conscious decision in favor of ethical and cruelty-free beauty.
5 Best Selling Aussie Products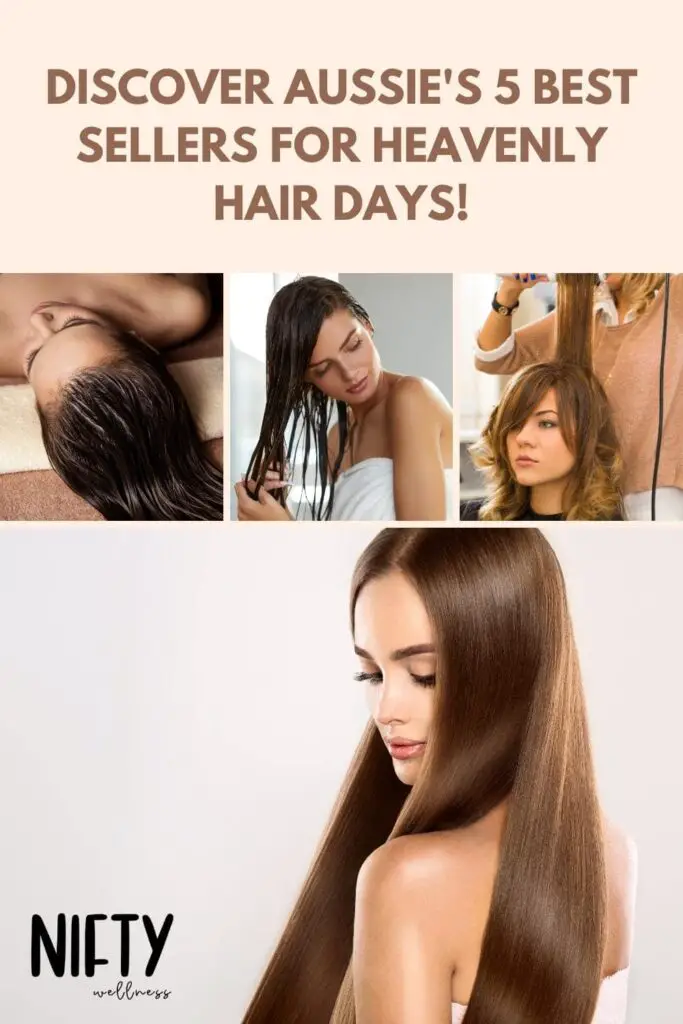 Indulge your hair in the magic of Aussie's best-selling products, where cruelty-free beauty meets exceptional hair care. From revitalizing masks to transformative shampoos and conditioners, each product is a testament to Aussie's commitment to ethical practices and outstanding results. Elevate your hair care routine with these top picks, ensuring your locks receive the care they deserve while adhering to vegan principles.
This hair mask is a saviour for dry and damaged hair. Infused with Australian Jojoba Seed Oil, it supports hair growth and provides intense nourishment. With a generous size of 450 ml, it's a go-to solution for those in urgent need of hair rescue.
Specifically designed for weak and damaged hair, this SOS Repair Shot offers a deep conditioning treatment. With a compact 25 ml size, it's a convenient solution for targeted hair repair.
The "On The Mend" Reconstructing Deep Conditioner is an 8 Fl Oz powerhouse for reconstructing damaged hair. Offering intensive conditioning, it's a reliable choice for those seeking to restore hair health.
This paraben-free shampoo, enriched with Avocado and Jojoba, is designed for dry hair. With a substantial size of 30.4 Fluid Ounces, it comes in a pack of 4, providing a long-lasting solution for dry hair concerns.
The Mega Hairspray is a reliable styling companion. Offering a mega hold, it keeps your hairstyle in place without compromising on the health of your hair. A key player in the Aussie hair care lineup for styling needs.
These best-selling Aussie vegan products on Amazon showcase the brand's commitment to delivering effective, ethical, and cruelty-free solutions for hair care. Each product is a testament to Aussie's fusion of natural ingredients, innovative formulations, and a dedication to beauty that transcends traditional norms.
Read our blog ​​Is Aussie Good for Your Hair? A Comprehensive Analysis. Discover if Aussie products are the hair miracle you've been seeking.
Conclusion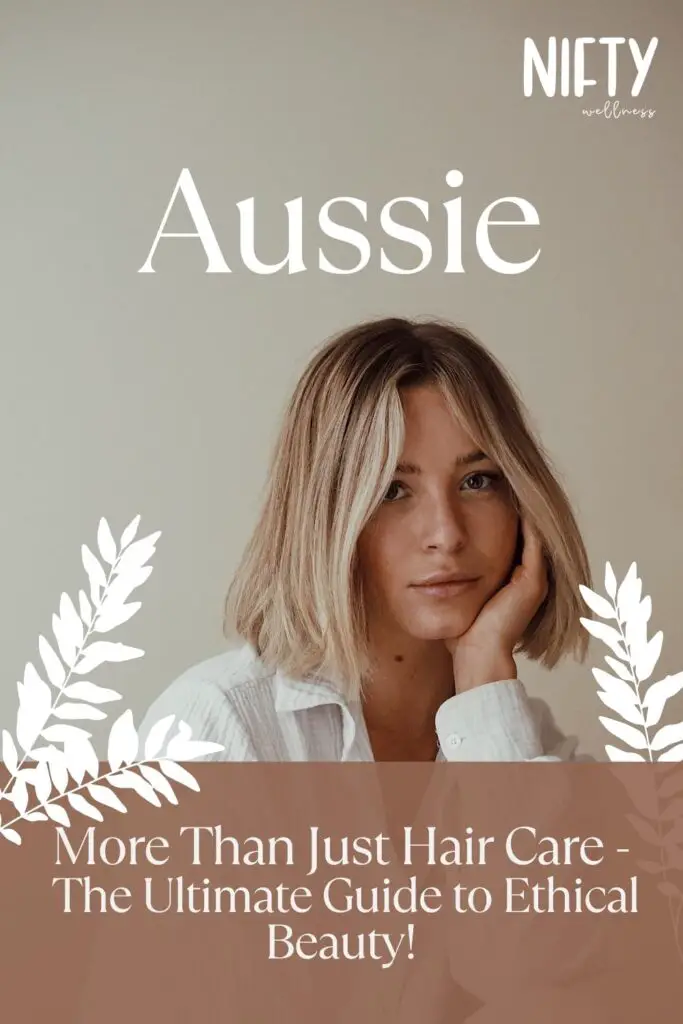 So, 'Is Aussie a good brand?' To put it simply, Aussie emerges not just as a haircare brand but as a beacon of ethical beauty. Its commitment to cruelty-free practices, vegan formulations, and a rich history of innovation showcase a brand that blends beauty with compassion. As you reach for those iconic purple bottles, you're not just choosing great hair; you're embracing the Aussie way – a journey that intertwines fabulous locks, ethical choices, and a brighter, greener future Down Under. Cheers to beauty that transcends cruelty, and to Aussie, a brand that truly cares.
Frequently Asked Questions (FAQs)
Is Aussie completely cruelty free?
Yes, Aussie is completely cruelty-free. As a PETA-certified brand, Aussie does not conduct animal testing at any stage of product development. This commitment extends globally, ensuring that no animals are subjected to testing in any region. Aussie's dedication to cruelty-free practices aligns with ethical beauty standards, ensuring consumers that their hair care choices do not compromise the well-being of animals.
How does Aussie ensure the cruelty free status of its products?
Aussie ensures the cruelty-free status of its products through its PETA certification, which signifies a commitment to ethical practices. The brand rigorously refrains from animal testing at every stage of product development. This dedication is maintained globally, ensuring that, regardless of the region, Aussie products are cruelty-free. The PETA certification underscores Aussie's proactive stance against animal testing, reflecting a comprehensive approach to responsible and ethical beauty standards.
Are there any controversies surrounding Aussie's cruelty free claims?
No, there are no controversies surrounding Aussie's cruelty-free claims. The brand proudly carries the PETA-certified cruelty-free badge, indicating a commitment to ethical practices. Aussie maintains a transparent and consistent approach to cruelty-free standards, ensuring consumers can trust the brand's dedication to not conducting animal testing during any product development phase.
Can cruelty-free products be as effective as those tested on animals?
Yes, cruelty-free products can be just as effective as those tested on animals. Advances in technology and alternative testing methods allow for the creation of high-quality and safe products without the need for animal testing. Many cruelty-free brands, including Aussie, demonstrate that producing effective and innovative beauty products is possible without compromising ethics or safety.
Where can I purchase Aussie cruelty free products?
You can purchase Aussie cruelty-free products at various retailers, both online and in-store. Popular online platforms like Amazon, Walmart, and the official Aussie website often carry a wide range of cruelty-free hair care products. Additionally, major brick-and-mortar stores, drugstores, and supermarkets may stock Aussie products labelled as cruelty-free. Always check the product packaging or descriptions to ensure they meet your cruelty-free criteria.