In the vast world of skincare, where choices abound, conscientious consumers are increasingly seeking products that are not only effective but also cruelty-free and vegan. One brand that has gained recognition for its skin-loving products is Avene. But before we dive into the heart of the matter – Is Avene cruelty free? – Let's embark on a journey to explore the brand's history, its bestsellers, and understand the concepts of cruelty-free and vegan in the world of cosmetics. By the end of this journey, you'll have a clearer picture of whether Avene aligns with your ethical values.
About Avene – A Brand with a Rich History
Avene is not just another name in the beauty industry; it's a brand with a compelling story. Nestled in the picturesque South of France, the small village of Avene is home to a thermal spring with remarkable skin-soothing properties. The Avene Hydrotherapy Center was established there in 1743, providing relief to those suffering from various skin conditions. This laid the foundation for Avene's dermatological skincare line, which harnesses the power of these thermal spring waters to nurture and heal the skin. Avene's commitment to dermatology and hydrotherapy has made it a renowned name in skincare.
Over the centuries, this legacy has evolved, propelling Avene into a modern skincare powerhouse. Today, the brand harmoniously blends time-honoured hydrotherapy expertise with contemporary dermatological science.
In the present, Avene is celebrated for its scientific approach to skincare, offering products that tackle not just symptoms but the underlying causes of common skin issues. The brand's iconic Avene Thermal Spring Water Spray is a global sensation, epitomizing their commitment to gentle, effective, and research-backed skincare. With a strong global presence, Avene remains dedicated to its heritage while embracing future innovations, assuring that their products will continue to bridge the gap between tradition and modernity, addressing the ever-evolving needs of skincare enthusiasts.
Avene's Bestselling Products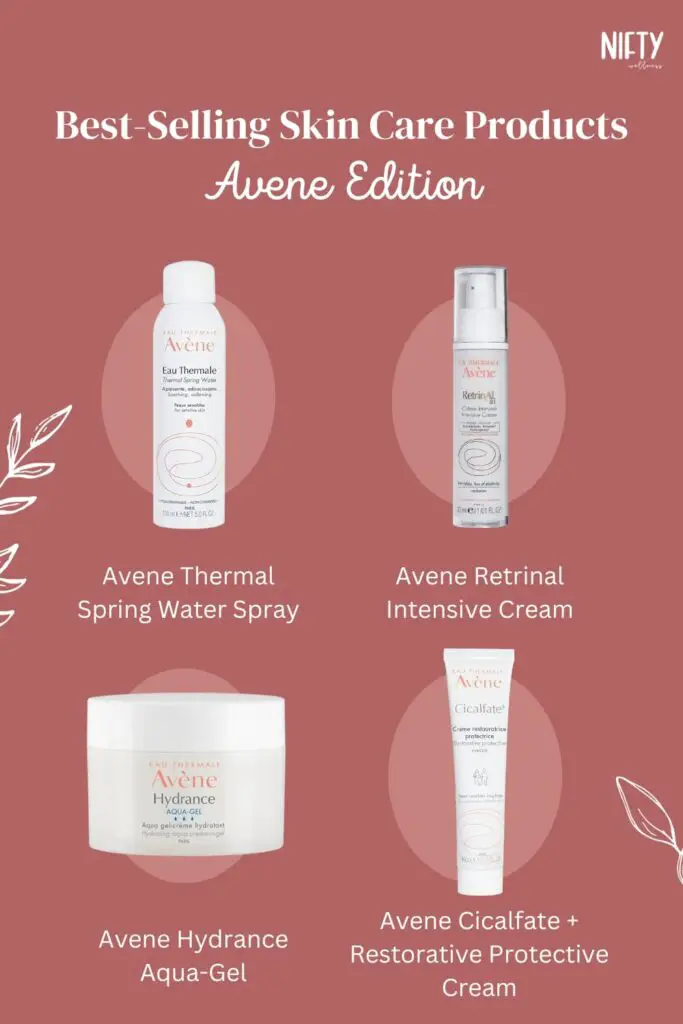 Discover Avene's bestsellers, carefully crafted to address diverse skincare needs. From their iconic Thermal Spring Water Spray to the advanced Retrinal Intensive Cream, these products are formulated with precision and backed by scientific innovation to provide effective solutions for your skin.
Avene Thermal Spring Water Spray
This iconic product is a cult favourite. It's not just water; it's the essence of Avene's heritage. The Thermal Spring Water Spray is renowned for its soothing and calming properties, providing instant relief to sensitive or irritated skin. More than a cult favourite, it's a testament to Avene's rich heritage. This refreshing mist is renowned for instantly calming sensitive or irritated skin, making it a must-have in your skincare arsenal.
Avene Cicalfate+ Restorative Protective Cream
Perfect for damaged or compromised skin, this cream promotes recovery and is suitable for the whole family. It's a go-to for addressing concerns like post-procedure care or everyday irritations. A trusted companion for compromised skin, the Avene Cicalfate+ Restorative Protective Cream goes beyond recovery. Its versatility makes it perfect for the entire family, providing effective solutions for concerns like post-procedure care and everyday skin irritations.
Avene Hydrance Aqua-Gel
Hydration is the cornerstone of healthy skin, and this Aqua-Gel delivers it effectively. With a light, refreshing texture, it's ideal for all skin types and provides lasting hydration. Its light, refreshing texture caters to all skin types, offering effective and lasting hydration to keep your skin revitalized and glowing.
Avene Retrinal Intensive Cream
Aging gracefully is a shared aspiration, and the Retrinal Intensive Cream supports this goal. It helps reduce the appearance of fine lines and wrinkles while enhancing skin's radiance. This remarkable formula works diligently to diminish the appearance of fine lines and wrinkles while enhancing your skin's natural radiance.
Check out our latest blog Is Aquaphor Cruelty Free? Revealing hidden secrets of the skincare world! Discover the facts you need to make an informed choice.
Understanding Cruelty Free & Vegan Concept
Before we answer the pivotal question – Is Avene cruelty free?– let's clarify the concepts of cruelty free and vegan in the cosmetics industry.
Cruelty Free
In the world of cosmetics, a cruelty-free brand represents a fundamental commitment. A cruelty free brand implies that neither the brand itself nor its suppliers or any third party conducts animal testing on its products or ingredients. This commitment extends to regions where such testing is mandatory by law.
It means that the brand, its suppliers, and any third party involved refrain from subjecting their products or ingredients to animal testing. This ethical stance transcends geographic boundaries, even in regions where regulatory bodies mandate such testing.
Vegan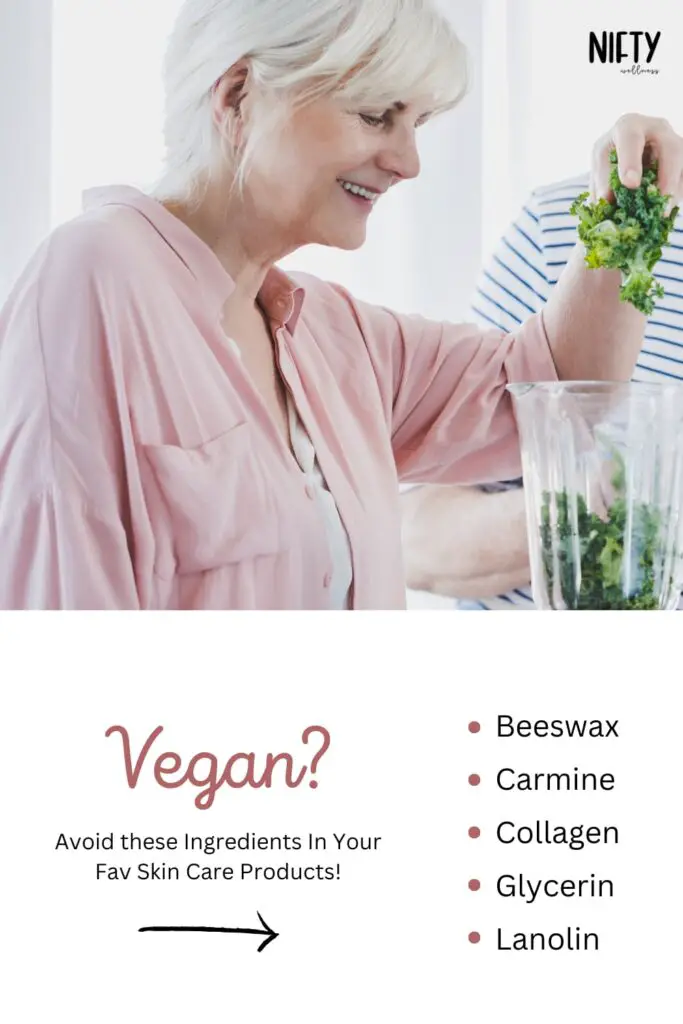 Vegan products do not contain any animal-derived ingredients. Vegan products carry the assurance of containing absolutely no animal-derived ingredients. This extends to components like beeswax, carmine, or collagen, which are traditionally sourced from animals. Opting for vegan products is not only a cruelty-free choice but also aligns with a plant-based and sustainable lifestyle. This includes components like beeswax, carmine, or collagen, which are sourced from animals.
Is Avene Cruelty Free? The Truth Revealed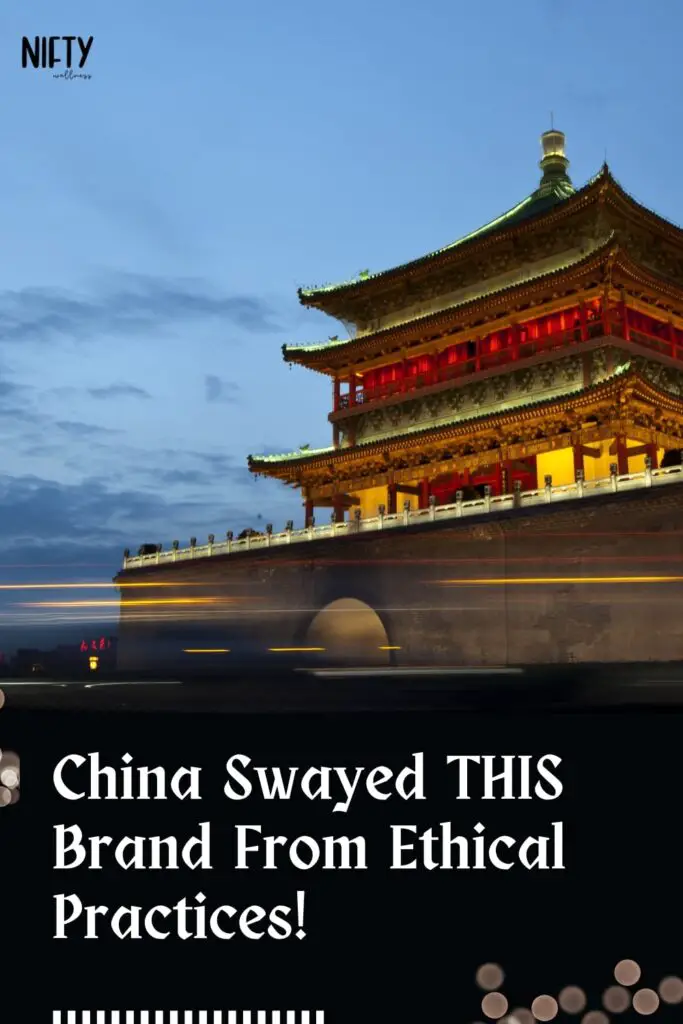 Avene cosmetics operates under the larger umbrella of Pierre Fabre Group, a prominent pharmaceutical and dermo-cosmetic company headquartered in France. While Pierre Fabre Group is involved in a wide array of healthcare sectors, including pharmaceuticals and cosmetics, it is important to note that the parent company's animal testing policy might differ from Avene's individual policy. As conscious consumers, it's essential to recognize that the parent company's practices can impact the overall cruelty-free status of its subsidiary brands like Avene.
So what is the cruelty free status of Pierre Fabre Group?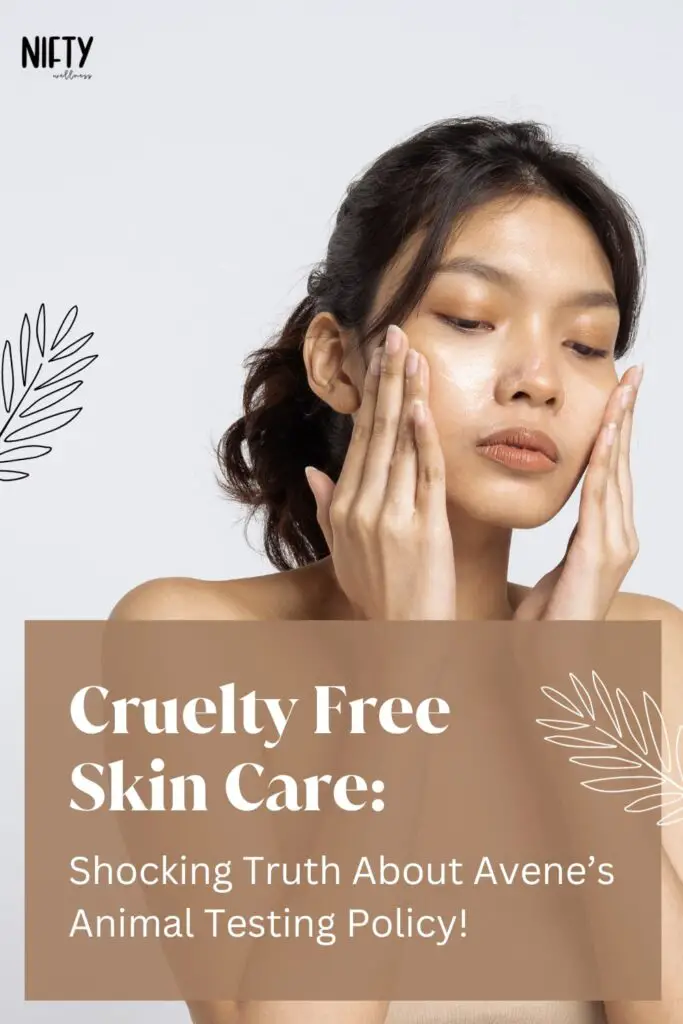 Pierre Fabre Group does not conduct animal testing on its finished products or ingredients. They have a clear commitment to refraining from such practices, which aligns with the cruelty-free standards. However, it's important to note that while Pierre Fabre Group may not perform animal testing, they do sell their products in mainland China, where animal testing can be required by law for certain cosmetic products. This aspect raises questions for some consumers regarding the brand's cruelty-free status. It's crucial for conscientious consumers to consider these complexities when assessing a brand's cruelty-free stance.
Now, the moment of truth – Is Avene vegan and cruelty free? Does Avene test on animals?
Avene states, "In compliance with this directive, we stopped tests on animals many years ago." This implies that the brand does not conduct animal testing on its finished products or ingredients. However, there's a catch. They mention that they sell their products in China, where tests required by local regulations are performed by officially homologated laboratories. Unfortunately, some of these tests may involve animals.
So, while Avene itself does not conduct animal testing, they cannot avoid the tests mandated by Chinese authorities. This is a complex situation, and Avene expresses its support for actions that aim to convince Chinese authorities to adopt alternative testing methods.
Is Avene Vegan?
Avene may offer some vegan products, meaning they have formulations that do not contain animal-derived ingredients. However, this doesn't necessarily make the brand entirely vegan, as veganism extends beyond product ingredients to encompass the entire production and testing process. While some Avene products might align with vegan criteria, it's essential to consider the broader context of animal testing when evaluating the brand's overall ethical stance. Avene is primarily known for its commitment to sensitive skin solutions and dermatology, emphasizing product safety and effectiveness.
Clean Alternatives to Avene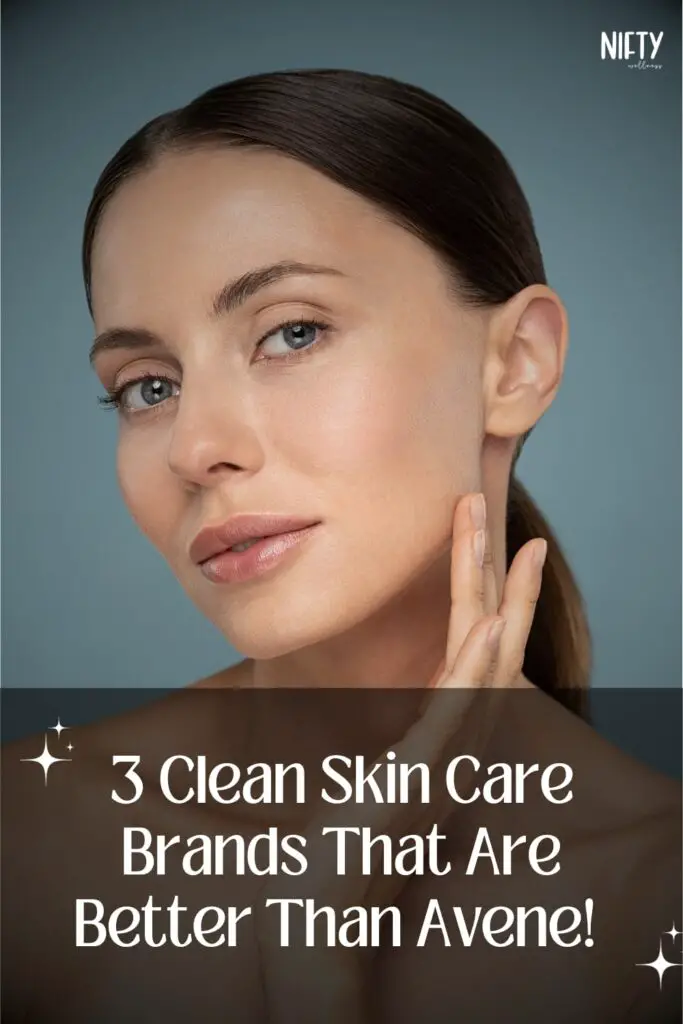 If you're in search of alternatives to Avene that firmly uphold both cruelty-free and vegan principles, there are several brands that excel in meeting these ethical criteria.
The Ordinary
The Ordinary has garnered significant popularity thanks to its unwavering commitment to transparency in the world of skincare. Their extensive range includes a plethora of vegan and cruelty-free products, making it an excellent choice for individuals who prioritize ethical skincare without having to compromise on quality.
Paula's Choice
Renowned for its evidence-based formulations and resolute stance against animal testing, Paula's Choice offers a diverse selection of vegan products tailored to address various skincare needs. This empowers consumers to make conscious choices that align with their values.
Drunk Elephant
Drunk Elephant has built a strong reputation for its dedication to clean, non-toxic ingredients and cruelty-free practices. While not all of their products are vegan, they make it easy for consumers by clearly labelling which ones are. This transparency simplifies the process of choosing products that resonate with one's ethical preferences.
These brands have received acclaim for their unwavering commitment to responsibly sourced ingredients, strict policies against animal testing, and transparent labelling of vegan options. This ensures that consumers have access to a variety of skincare choices that fully meet both cruelty-free and vegan standards.
Read our new blog Is Vaseline Cruelty Free? Here's The Truth! Dig deep into the debate on whether Vaseline is cruelty free.
The Final Say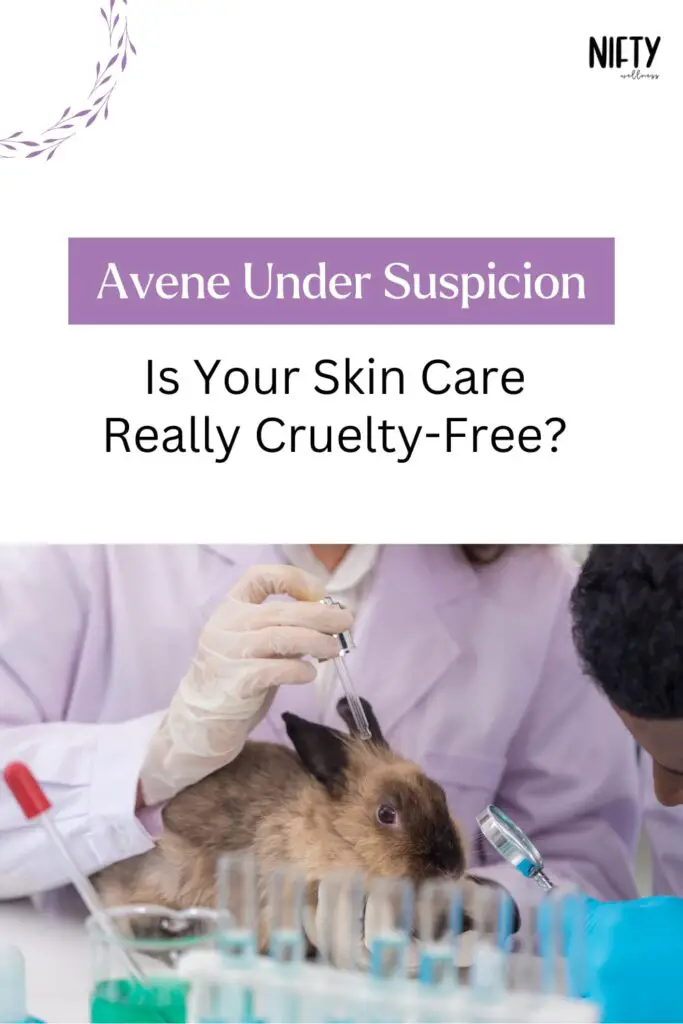 In the realm of ethical skincare, Avene's standing as a cruelty-free and vegan brand is somewhat veiled by the complexities of mandatory animal testing in China. While the situation isn't entirely straightforward, Avene's commitment to exploring alternatives and their support for change within the industry paints a promising picture. The evaluation of Avene's alignment with your personal values may depend on your perspective, weighing their efforts against the backdrop of the wider landscape of animal testing practices.
As mindful consumers, it is our collective responsibility to sustain an ongoing conversation about animal testing and to be vocal advocates for more compassionate practices in the beauty industry. This dialogue is pivotal in influencing positive change and pushing for stricter regulations that protect animals from unnecessary suffering. But is Avene a good brand? Ultimately, the decision regarding Avene's place in your skincare routine is a deeply personal one, shaped by your unwavering dedication to cruelty-free and vegan skincare and your desire to support brands actively working to make a difference.
Frequently Asked Questions (FAQs)
Is Avene truly cruelty free?
No, Avene is not cruelty-free. The brand lacks certification from cruelty-free organizations like Leaping Bunny or PETA, which adhere to strict animal-friendly standards. Moreover, Avene's sale of products in China, a country where animal testing can be obligatory, contradicts cruelty-free principles. As such, Avene's cruelty-free status remains uncertain, and consumers seeking genuinely cruelty-free skincare may want to explore other brands with recognized certifications.
What is the Leaping Bunny certification, and does Avene have it?
The Leaping Bunny certification is a globally recognized symbol of cruelty-free commitment. Brands bearing this certification adhere to rigorous standards, ensuring that neither their products nor their ingredients are tested on animals. Avene is not listed as a Leaping Bunny certified brand. For more information, it's advisable to check the Leaping Bunny website or directly contact Avene.
Are all Avene ingredients cruelty-free?
Avene states that they use existing safety data for specific ingredients to ensure the tolerance of their products, and they carry out tests on healthy volunteers to verify the tolerance of their finished products. While they claim not to test ingredients on animals, there may be individual ingredients with unclear sourcing. It's crucial to reach out to Avene for specific information about their ingredients' sourcing to determine if they meet your cruelty-free criteria.
Why is cruelty-free skincare important?
Cruelty-free skincare is crucial because it upholds ethical values by avoiding harm to animals for beauty purposes. It supports a compassionate beauty industry, encouraging the use of innovative, safe, and effective alternatives to animal testing. This empowers consumers to make ethical choices that align with their values while enjoying top-quality skincare products.
Where can I purchase Avene products?
Avene products are widely available both online and in physical stores. You can find them at pharmacies, beauty stores, and major retailers. Many e-commerce platforms and the brand's official website also offer Avene products for purchase. Always ensure that you're buying from a reputable source to receive genuine Avene items.