Are you looking for a hair care brand to make your locks look as stunning as they smell? When it comes to hair care, finding the right brand can feel like searching for hidden treasure. You want products that not only make your hair look gorgeous but also make you feel good about your choices. Enter Aussie – the brand turning heads with iconic purple bottles and unforgettable kangaroo-filled ads.
But here's the burning question: Is Aussie good for your hair, or is it all just marketing hype? In this deep dive, we'll peel back the layers and discover the secrets behind Aussie's haircare magic. Get ready to explore the world of Aussie, where stunning hair and a commitment to the environment go hand in hand.
The Aussie Origin Story
Let's start with a little history lesson. Aussie, short for Australia (no surprise there!), was born down under in 1979. It all began when an Aussie chemist mixed some bush plants and a splash of follicular genius. It started revolutionizing hair care with its unique blend of Australian botanical ingredients. This innovative approach quickly gained recognition and love from people seeking hair products that delivered exceptional results. With a commitment to harnessing the power of nature and science, Aussie's formulas became synonymous with hair transformation.
Fast forward to today, and Aussie is known for its wild, animal-loving, and eco-friendly ethos. Today, Aussie is a shining example of a brand that cares not only for your hair but also for the planet and its furry inhabitants. With a rich history of innovation and a bright future focused on sustainability, Aussie remains a beloved choice for those seeking quality hair care with a conscience.
What Goes into Aussie Products?
Now that we're done with history, let's get into some science. Aussie products are more than just great-smelling purple stuff in bottles. Aussie hair products are carefully crafted to make your hair look and feel amazing while keeping you and your family safe from harmful chemicals. If you wish to know 'Is Aussie shampoo sulfate-free?', here is a list of key ingredients of Aussie haircare products.
Water
Just like your body, Aussie shampoo is mostly water. Water ensures all the ingredients blend so your shampoo can clean effectively. Aussie's water is purified to ensure it's free from pollutants and particles.
Nourishing and Softening Ingredients
Aussie can make your hair silky and smooth without weighing it down. They use ingredients like dimethiconol, dimethicone, and behenamidopropyl dimethylamine to achieve that swishy, soft hair we all crave.
Fragrances
Aussie doesn't just want your hair to look good; they want it to smell good, too. They blend sweet-smelling fragrances that create a super sensorial experience during your hair wash.
Purifying Ingredients
Aussie shampoo ingredients are known for their gentle cleansing complexes like sodium laureth sulfate and cocamidopropyl betaine. These ingredients trap dirt and oil, whisking them away when you rinse.
Ingredients for Product Safety & Freshness
Aussie uses preservatives and stabilizers to keep your products fresh and safe. These ensure your shampoo remains effective from the first drop to the last.
pH Balancing Ingredients
Aussie products are pH-balanced to avoid irritation and discomfort. They use citric acid and sodium hydroxide to maintain the right pH level.
With the ingredient list shared above, we hope you can now decide for yourself, 'Is Aussie a good shampoo?'
Check out our new blog Is Kiehl's Cruelty Free? Brand History, Animal Testing Policy & China! Dive into Kiehl's offerings, where compassion meets skincare excellence.
Is Aussie cruelty free?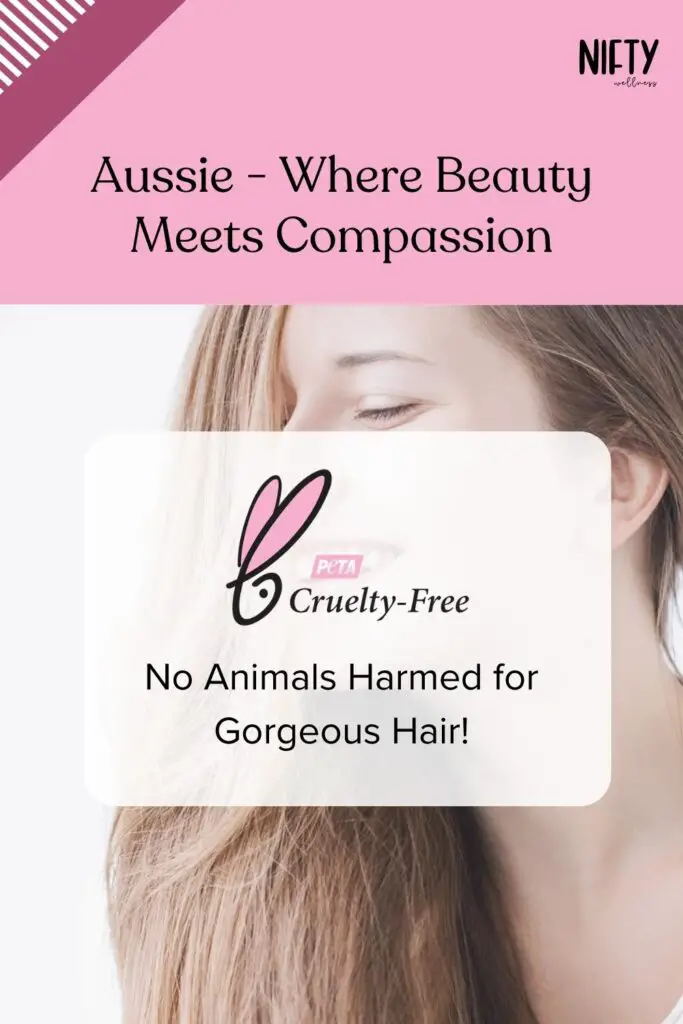 Aussie isn't just about great hair; they're equally passionate about their furry Aussie friends, too. From cuddly koalas to hopping kangaroos, Australia's unique wildlife is a treasure for Aussie, and rightly so.
In a bid to put its money where its mouth is, Aussie does not conduct animal testing of its products, nor does it sell it in the countries where animal testing is mandated by law. Aussie proudly wears the PETA-certified cruelty-free badge, which means they don't do any testing on animals. Yep, animal testing can kiss their didgeridoo!
Aussie's Vegan Hair Care
We now know that Aussie is a true-blue, cruelty-free brand, but is it also Vegan? let's dive into vegan hair care. Aussie has your back with a range of vegan products that nourish your hair while being kind to animals. But what does "vegan" really mean in the hair care world? Let's break it down.
No Animal By-Products: Vegan hair care products like Aussie don't contain any animal-derived ingredients. So, no sneaky animal bits in your shampoo!
Cruelty-Free: Aussie's commitment to our furry friends extends beyond just ingredients. They're PETA-certified cruelty-free, meaning they don't test on animals at any stage of their product development.
Aussome Vegan Line-Ups: Aussie offers a bunch of 100% vegan line-ups, like the SOS range. So you can pamper your locks without any guilt.
The Vegan Goodies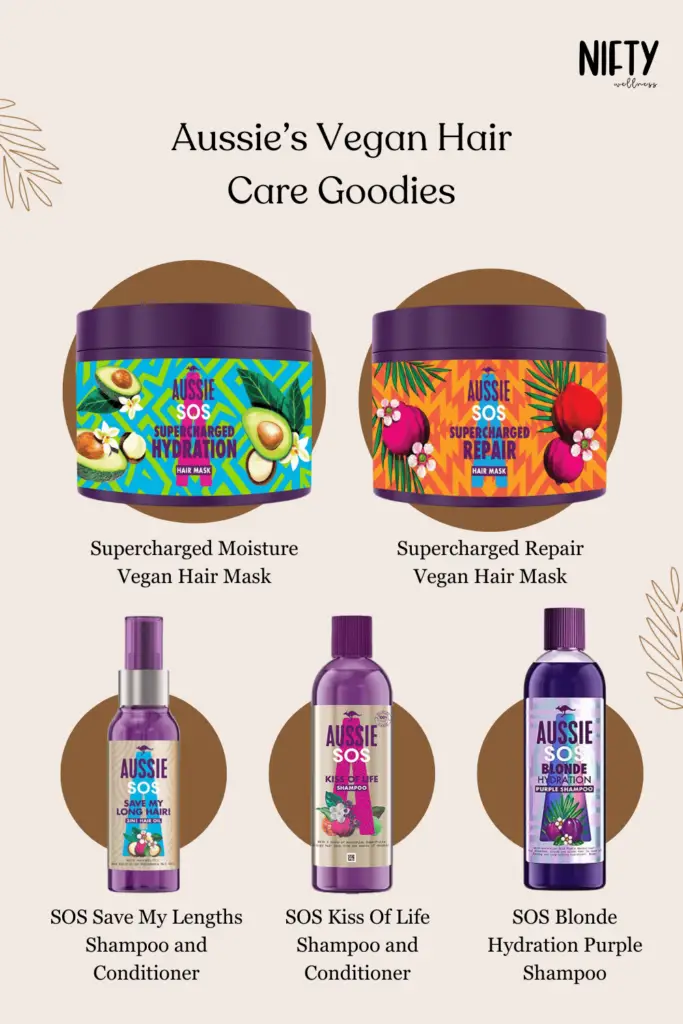 Now, let's talk Vegan! Aussie has a special range of products curated for people who wish to choose vegan. Their unique SOS range of haircare products includes hair masks, shampoos, conditioners, hair sprays, and much more. These Aussie products are like a feast for your hair, here are a few Vegan goodies from Aussies that you can choose from!
This mask is your saviour if your hair is as thirsty as a kangaroo in the outback. It's packed with sustainably sourced Australian macadamia nut oil and avocado to quench your hair's thirst.
This mask swoops in with Australian wild peach and manuka leaf extracts when your hair needs a superhero. It's the emergency fix your hair deserves.
Got blonde, silver, or gray hair? Say hello to this purple miracle worker. It kicks brassy, yellow tones to the curb, leaving your hair hydrated and bright.
If your hair desperately needs rescue, this Aussie shampoo and conditioner is your partner in crime. They'll cleanse, detangle, and transform your damaged tresses.
Aussie's got your back for real hair care emergencies. This deep-repair Aussie conditioner and shampoo will make your hair soft and smooth in no time. If you are wondering is Aussie shampoo good for your hair, you bet they are!
Need some extra love for your blonde or silver hair? This deep treatment gives your locks a powerful shot of moisture and nourishment.
Aussie's got shots for every hair issue – moisture, repair, frizz, and shine. They're like mini superheroes for your hair.
Protect your hair from the heat with this conditioning spray. It's like a shield for your strands.
Say goodbye to frizz with this leave-on spray. It's your secret weapon against humidity.
If your hair cries out for help, this vegan hair oil is here to the rescue. It detangles, defrizzes, and repairs split ends. Oil's well that ends well!
Read our new blog Is Cetaphil Cruelty Free? A Comprehensive Guide. Discover their dedication to ethical practices and love for animals. Uncover the skincare secret that's gentle and kind.
Manufacturing the Aussie Way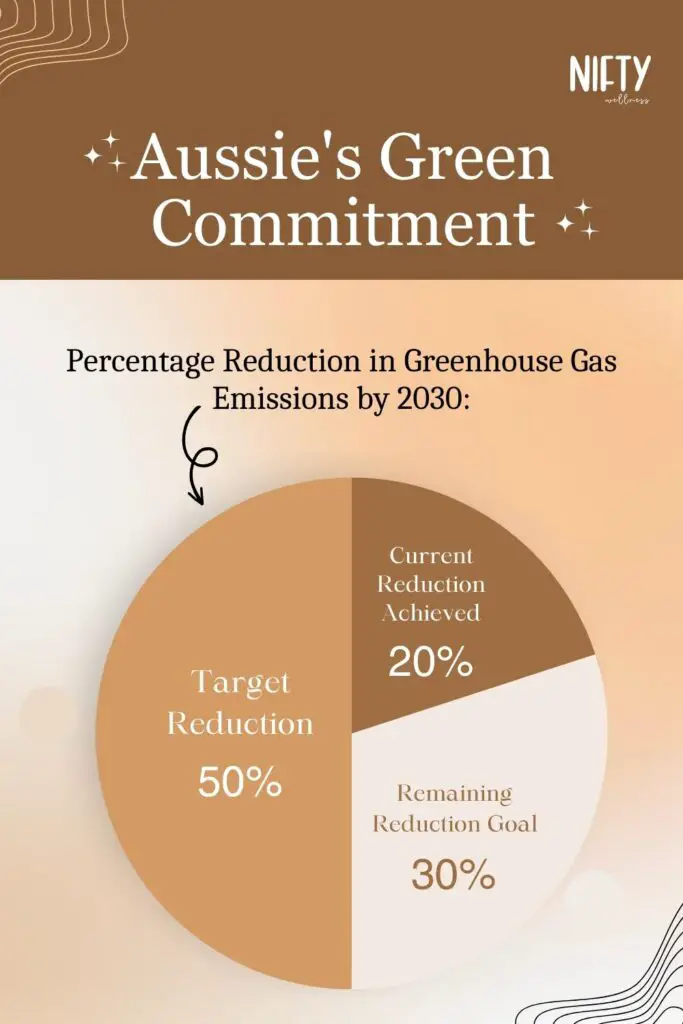 Aussie takes its commitment to the environment seriously. Their dedication to sustainability is evident in their manufacturing practices. They've made significant strides using 100% purchased renewable electricity, ensuring that none of their manufacturing sites contributes to landfills. But they're not stopping there. Aussie has set ambitious goals for the future.
By 2030, they aim for a remarkable 50% reduction in greenhouse gas emissions. That's a big step towards a greener future, showing their determination to combat climate change. Additionally, they're striving for a 35% increase in water efficiency, emphasizing their responsible use of this precious resource.
Aussie's eco-friendly initiatives demonstrate that they're not just about creating fantastic hair products; they're also dedicated to preserving the planet for generations. It's a commendable effort that aligns perfectly with their wild and nature-loving ethos.
Aussie's Partnership with WWF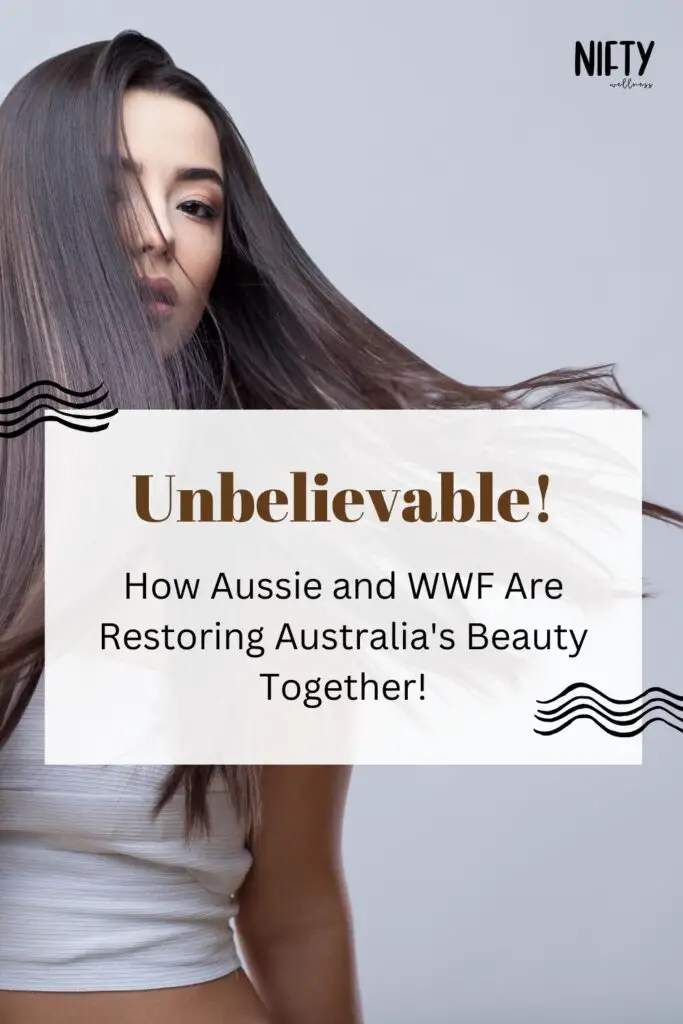 Aussie isn't just about fabulous hair but also about giving back. When devastating bushfires hit Australia in 2020, Aussie jumped into action. They partnered with WWF to help save Australia's homeland. Over $200,000 from the sales of Aussie S.O.S products in 2020 and 2021 supported the recovery of Australia's wildlife and landscape.
They're continuing this partnership and have committed to helping WWF restore 100,000m² of land through donations from Aussie S.O.S Jar Masks purchases. This money will directly support protecting and restoring Australian wildlife and habitats.
Is Aussie Color Safe?
Aussie offers a range of hair care products, including shampoos and conditioners, specifically formulated for colored hair. These products are designed to help maintain and protect your hair color, ensuring it stays vibrant and long-lasting.
Aussie's color-safe products typically do not contain harsh sulfates and other ingr
edients that can strip away hair color. Instead, they focus on providing gentle cleansing and conditioning while preserving the integrity of your hair color.
However, it's essential to choose the right Aussie product for your colored hair type, as they offer various formulations depending on your specific needs. Always check the label to ensure you're using a product designed for color-treated hair.
Simply put, Aussie offers color-safe options in its product lineup, which can help you maintain the vibrancy of your hair color without causing damage or fading. As with any hair care routine, proper care and maintenance, along with the right Aussie product, can contribute to the longevity of your color-treated hair.
Does Aussie Shampoo Cause Hair Loss?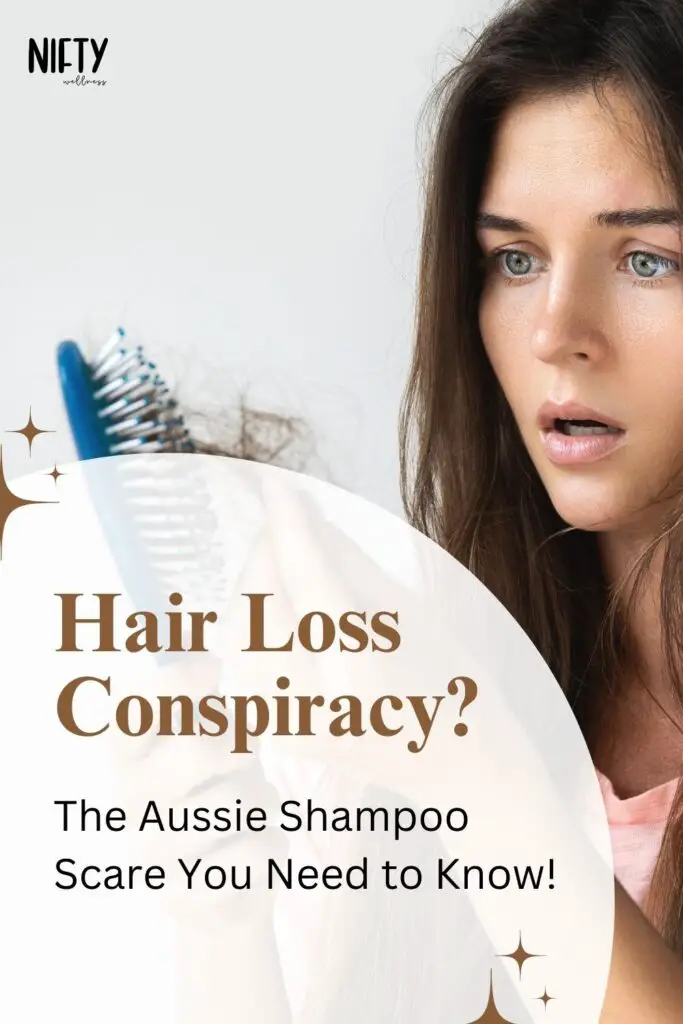 Many folks wonder if using Aussie hair products can lead to hair loss. Well, here's the scoop – Aussie shampoo typically doesn't trigger hair loss. Hair can fall out for various reasons like your family history, health conditions, stress, or if you're too tough on your hair. It's crucial to realize that it's usually not because of the shampoo.
Now, if you see your hair thinning while using Aussie stuff, it's smart to think about other potential causes. You can chat with a doctor or a hair expert to determine if there's an underlying problem.
But Aussie shampoos are safe for most folks and generally don't make your hair fall out. So you can lather up with confidence!
Reviews & Rankings
While we've already covered everything there was to know about Aussie, there's one crucial, rather the most essential part that we will discuss now: What do people say about Aussie? The reviews & ratings of any product are the true marker of its effectiveness. Let us take you through some reviews so that you can know how good Aussie really is! YouTuber Amanda Castillo wanted to test 'Is Aussie good for curly hair?' She used the products herself, and here is her review:
"Aussie's Miracle Waves collection has been a game-changer for me, making it super convenient to maintain my hair… Aussie products have truly transformed my hair, and I've never been happier with the results."
With a 4.7 rating, the Aussie hair care products are also making waves on Amazon. An Amazon review by a customer, Renel Charles, read, "It's my first time using this product because I've heard such great things and let me tell you, I didn't regret it. I have relaxed hair; after using the shampoo it's kind of like stripping my hair felt dry and squeaky clean but after using the conditioner it was soft and manageable even when wet. The deep conditioner however, is the holy grail soft like silk and has a lot of slip. If you don't get the trio, get the DEEP conditioner and you will not regret it. After my hair was dried it was super soft and manageable, it felt so hydrated and smelled so goooood!"
The effectiveness and results of Aussie hair care products speak for themselves through the reviews and ratings. Aussie appears to deliver on its promises, leaving users with beautifully managed, soft, and hydrated hair. The overwhelmingly positive feedback from customers reflects the brand's commitment to delivering quality products that truly make a difference in hair care. These Aussie shampoo reviews are a testament to their good results.
The Final Verdict!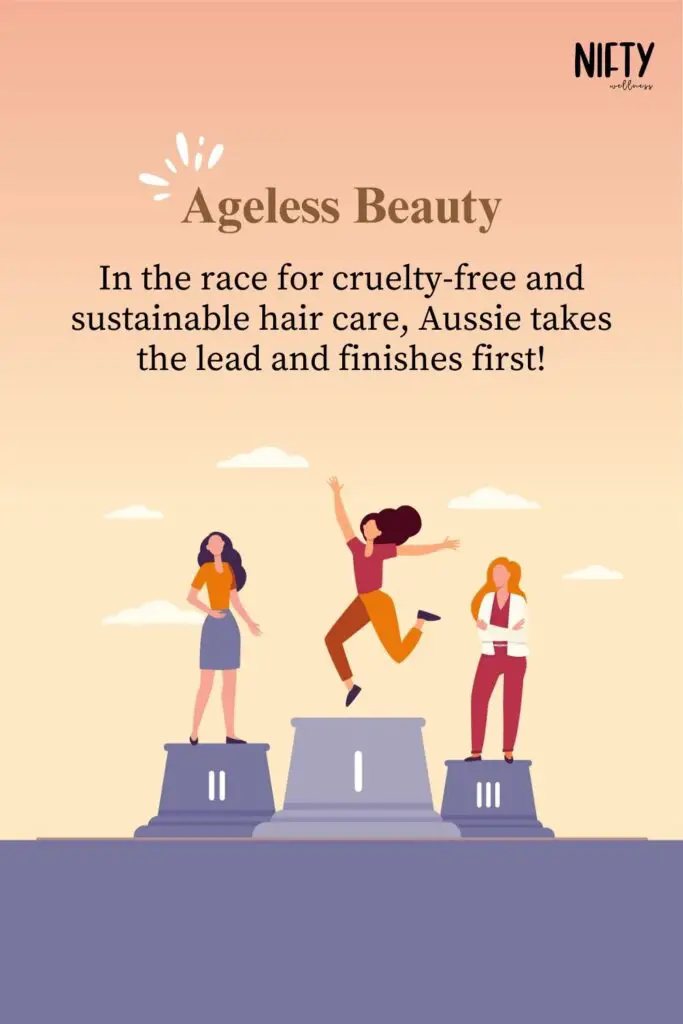 So, there you have it, mates! Hope this clears the confusion between 'Is Aussie good for hair?' or 'Is Aussie bad for your hair?'
To answer the query, Is Aussie a good brand?' Let it be known that Aussie isn't just a haircare brand; it's a way of life. It's about embracing the Aussie spirit of adventure and carefree confidence. Aussie isn't just good for your hair, environment, and animals. It's about nourishing your locks while nurturing the environment. When you choose Aussie, you're not just choosing great hair; you're choosing to support a brand that gives an "Aussie" about the planet and its furry inhabitants.
With their vegan, cruelty-free products and commitment to sustainability, Aussie is a brand that's as good as a Barbie on Bondi Beach.
So, don't hesitate; reach for those iconic purple bottles and embark on a magical hair journey! Aussie's have your back, your hair, and the planet's too! Cheers to fabulous hair and a brighter, greener future Down Under! It's time to let your hair experience the Aussie magic.
Frequently Asked Questions (FAQs)
Can I trust Aussie products for my hair?
Absolutely! Aussie products have earned a good reputation for many people. They offer a range of hair care items that folks seem to love. But remember, everyone's hair is unique. What works like magic for one person might not do the same for another. So, it's a bit of trial and error. You might want to give Aussie a try and see if your hair likes it. Chances are, it'll work just fine for you!
Is Aussie shampoo suitable for daily use?
Using Aussie shampoo daily should be fine for most people. Their products are generally gentle on hair, but it can also depend on your hair type and specific needs. If you find daily shampooing makes your hair dry or brittle, switch to every other day or a few times a week. Always pay attention to how your hair responds and adjust your routine accordingly.
Does Aussie offer products for oily hair?
Certainly! Aussie offers a range of products tailored to different hair types, including those with oily hair. You can trust Aussie to provide solutions that effectively manage excess oil and keep your hair feeling clean and fresh. While some people use Aussie products daily, assessing your hair's specific needs and adjusting your routine accordingly is essential.
Can Aussie products help with dandruff issues?
Certainly! Aussie offers a range of anti-dandruff products designed to combat dandruff and soothe irritated scalps. These specially formulated shampoos and conditioners can help reduce flakes and itching, relieving dandruff issues. Regularly using Aussie anti-dandruff products can contribute to a healthier, flake-free scalp.
Is Aussie recommended for people with sensitive scalps?
Certainly! Aussie understands the needs of those with sensitive scalps. They offer hair products that are gentle and free from harsh ingredients, specifically created to provide a soothing and caring experience for sensitive scalps. So, if you're sensitive in that area, Aussie is a trusted choice for effective hair care without any irritation or discomfort. You can rely on them!