Coloring your hair can be a risky business, especially if you're not entirely sure if your new look will suit you.
You need to find the best color for your skin tone and also decide on a quality brand. If your color fades easily, it's a massive commitment to keep up your new style. 
You need to find a color that works with your look, locks into your hair for a long time, and also treats your hair well, preventing damage or breakages to leave a healthy and natural look. 
Both Ion and Wella are the top-recommended brands by salons when it comes to keeping your hair looking fresh and healthy. But which one should you go for? Is Ion a good hair dye? Is Wella hair dye good? Let's try to find out!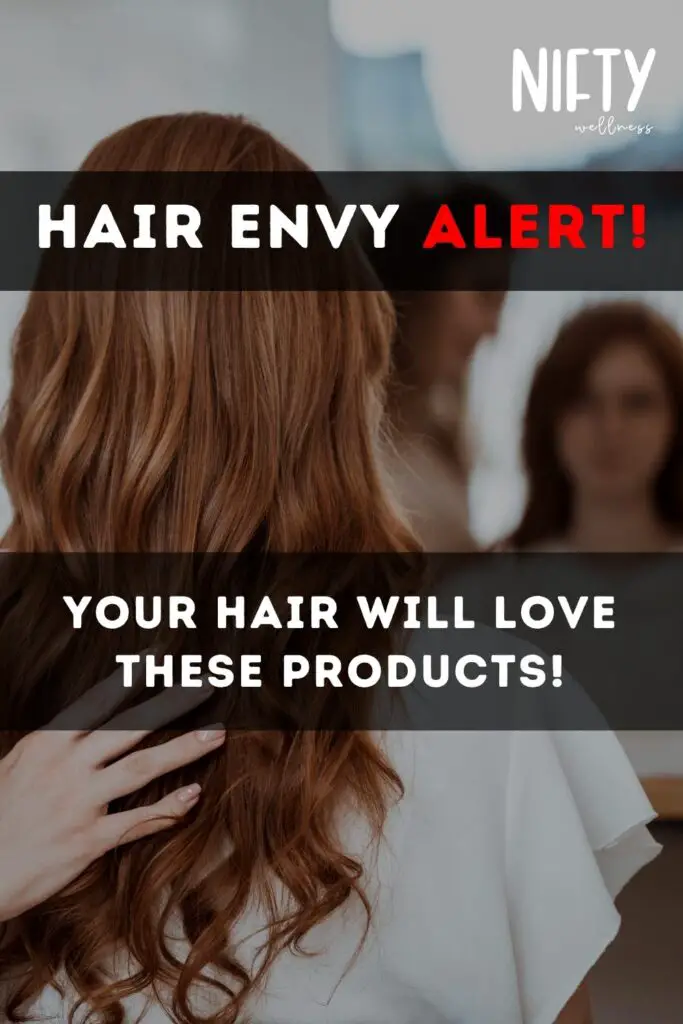 Wella & Ion History
Ion
Ion is one of the leading brands when it comes to hair coloring. They are currently owned by Sally Beauty Holdings, Inc which supplies products to over 5,000 stores worldwide.
The original enterprise started in 1964 in Louisiana. The brand began life with hair care products, later branching out into skincare and nails.
However, they maintain their highest revenue from hair coloring because they're known for not just considering the hair, but your skin too.
They're a firm believer that the scalp is a massive part of keeping your color looking healthy and natural and the skin on your head and face plays a massive part in your hair health.
They work hard to provide a color that perfectly matches your skin tone to give you a confident natural look that lasts. They even have an app to match your color to your skin tone. You can check the color brilliance ion color chart or Ion demi permanent hair color chart to find your fit! 5nn ion hair color is one of the bestsellers of all times.
A concept that sets Ion apart from most other hair color brands. 
Wella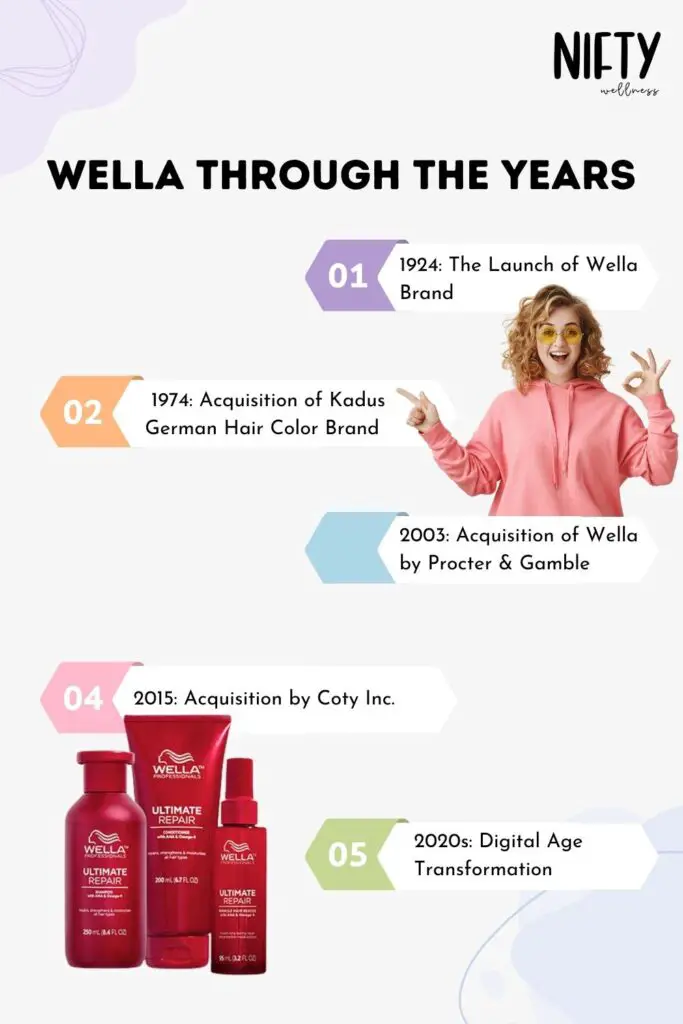 Wella is one of the oldest beauty brands out there with its conception in 1880. It all began with hairdresser Franz Stoher who was a hair care professional and wig maker based in Rothenkirchen, Germany.
However, the Wella brand name didn't materialize until 1924, inspired by the German word of "waves." 
The brand started off with hair cleaning soaps and perming agents, spanning the bleaching and hair coloring a little later.
The growing popularity of Wella led to it taking over the Kadus German hair coloring brand in 1974 and together with this, launching their System Professional range of scalp treatment products into professional salons.
Some of these products are still used professionally today. 
Read our blog L'Oreal vs Wella: Which Has Better Shampoos, Hair Color & More. Discover the best choice for your locks with our comprehensive comparison of L'Oreal vs Wella.
Ion Vs Wella General
The Wella company operates through its own name, but also owns or has shares in many other well known hair care companies such as Londa, Kadus, SebMan, weDO, Clairol and GHD.
Wella now has over 6,000 employees and sells products in over 100 countries worldwide. 
Ion offers 120 shades of color to match any hairstyle or skin tone. 
Ion Vs Wella for Permanent Hair Color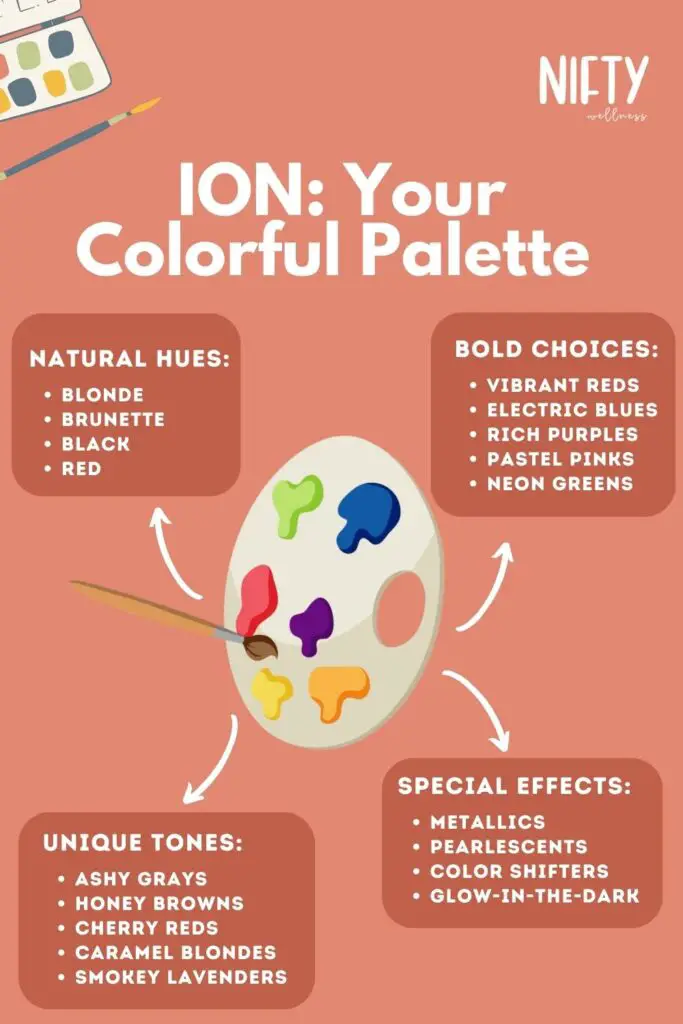 Finding the best, long-lasting color is essential to keep your hair looking young, natural, and healthy.
A good quality color will also save you lots of time when it comes to touching up. Both Ion and Wella are leading brands when it comes to permanent hair coloring. But which is right for you?
Ion offers the Permanent Color Crème selection, which is not only designed to color the hair, but to rejuvenate the hair make-up, sealing in the color and preventing breakages. Check out Ion color brilliance chart to find the best hair color. The Ion Bleach Powder comes with a dust-free formula.
Wella provides the Koleston Perfect Permanent Hair Color range which is formulated to cover grays, last longer, and uplift and hydrate dry hair. 
Similarities
Both brands require a 50/50 mix between the hair dye and a developer to help with conditioning and bleaching the hair.
Without the developer, the hair won't absorb as much of the color, and you may find that the color fades easily. But if you ask for Ion color brilliance how long to leave on? It depends on the level of color intensity you'd like to have. It can vary form 20 minutes to 40 minutes.
Both products also boast and "up to 100% gray hair coverage." This obviously depends on what level "up to" covers.
However, both brands do have great reviews when working with gray or white hair and are also known to condition the hair, so it has more body and shine. 
Differences
The Wella product is free from animal products and animal testing, so you can feel good about your hair color.
It's also free from radicals such as superoxide anion, hydrogen peroxide, and nitric oxide, meaning it protects the hair and gives it strength, just like a conditioner.
This helps the hair to absorb the color and lock it in, for a longer-lasting effect. 
The Ion product is packed with vitamin C and Ployquaternium-6 that's built to retain moisture in the hair and repair the cracks that appear in individual hair strands using the color formula. The Ion hair bleach does not damage the hair.
This allows the color to stay in place for longer and reduces static produced by dry and damaged hair. 
The Wella Koleston range is also formulated without harsh chemicals, meaning it's kinder to the scalp and better for people who often suffer from skin reactions of allergies when dying their hair. 
Verdict
The Ion product comes out on top here. It's specially designed to help treat and condition dry and aging hair to keep it feeling smooth and looking sleek for longer.
The conditioning formula helps to lock in moisture as well as color, meaning your hair can look and feel great with no static. Additionally, the Ion color brilliance color chart offers a variety of options to choose from. From Ion brilliance color chart to ion toner color chart and Ion blonde hair color, you can pick the color of your choice. There are multiple options from ion for dark hair as well.
However, if you suffer from skin irritation after regular dying, you may want to consider the Wella alternative. This is free from some of the harmful chemicals and fragrances that can cause itchiness and redness on sensitive skin. 
Read our blog Wella VS Redken: Differences, Similarities & Which One Is Right For You. Dive into the world of haircare with a detailed comparison of Wella vs Redken.
Ion Vs Wella for Permanent Dye Developers
Now, you must be wondering, "How to use ion permanent hair color?"
Before dying your hair, you should always mix the color you've chosen with a developer. This cuts down the harshness of the chemicals in the dye, helping to keep your hair smooth and conditioned.
It works by forming a protective layer on the hair strands to retain moisture and prevent the dehydration of the hair that can be caused by the dye. 
Both Ion and Wella offer developers that work within a 50/50 solution with their hair. 
Wella supplies the Koleston Perfect 20 Volume Crème Developer which maximizes the effects of color when paired with Koleston hair colors. It's easy to apply from home – no salon required. 
The Ion equivalent is the Sensitive Scalp 30 Volume Creme Developer. This is designed to lighten your hair by up to 3 levels and again, is easy to use from the comfort of your own home. But how long to leave Ion permanent hair dye in? The usual time frame is 25-45 minutes depending on the porosity or texture of your hair.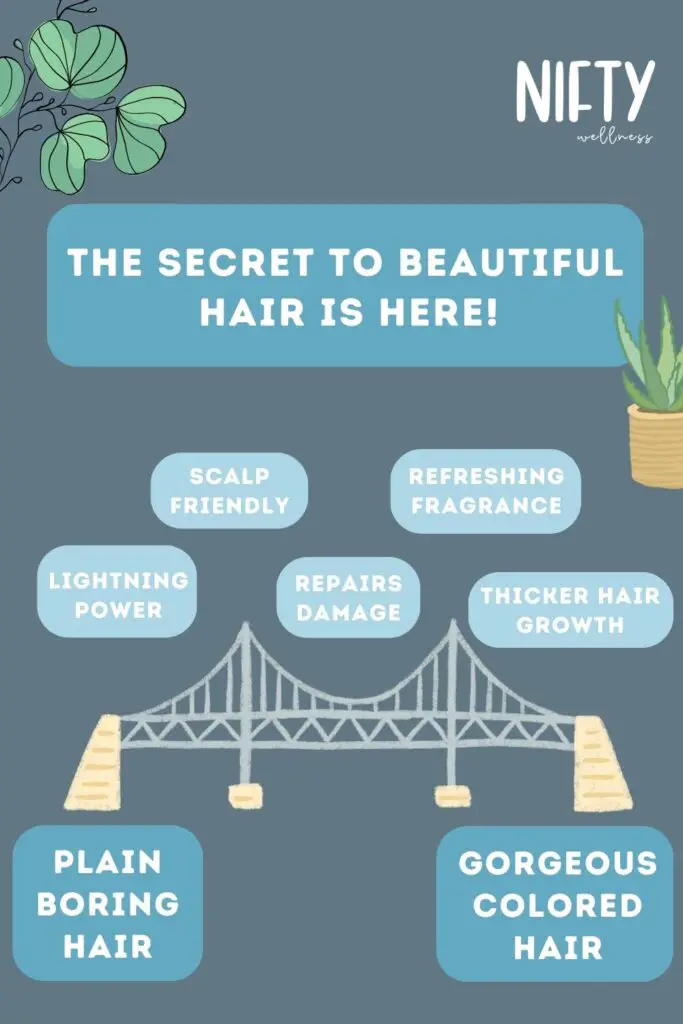 Similarities
Both products are relatively good value for money and allow your color to shine through for much longer than other standard coloring products on the market.
They're kind to hair and help to unlock the full HDC potential of your hair to support the hair structure and give you a fabulous blend.
This means that both developers work particularly well for highlights or covering gray hair. If you want something subtle, check out the Ion brown hair color chart or give the ion color brilliance ion toner chart a try!
Differences
The Wella formula is a "drip-free formula." This gives you much more control while applying in the home, with no nasty staining or unsightly accidents on the skin.
It's also suitable for all hair types, from dry to oily. However, because of the thicker consistency and conditioning properties, it does recommend using this on drier hair types for maximum effect. 
The Ion option contains wheat germ extracts that help to fill in the protein gaps caused by breakages in the hair.
It is also soothing to the scalp and can help to prevent irritation, especially if you're prone to sensitive skin around the ears and neck. 
Verdict
The Ion developer comes out as the winner here. It's not just a great mixer for lightening the hair, but it also takes the skin into consideration. Wondering, "How long does Ion permanent hair color last?" It usually lasts up to 12 weeks but this totally depends on the kind of hair that it is being applied to and also other factors like hair color, hair type, the time spent coloring, and how frequently the hair is washed and conditioned.
The kind formula and texture keep your scalp feeling fresh, promoting thicker hair growth. It also has a refreshing fragrance that some dying products sometimes lack. You'll feel like you've freshly conditioned your hair. If you really want to know, "Is Ion hair dye good?", Check out the Ion hair dye review on Amazon and Google to be assured of its quality and results.
Ion Vs Wella Toners
Toners can be used on top of a flat hair dye to add highlights and lowlights to make your hair appear more natural. 
The Ion Lightener contains natural seed extracts and keratin to strengthen the hair while it brightens the shade. Ion snow cap toner helps remove the brassy or warm color tones from hair. The snow cap ion toner is known for its results. The before and after pictures of people using the Ion toner snow cap are proof of its effectiveness.
The Wella Blondor was developed to create a sun kissed and multi-tonal coloring, best for blonde hair, especially if you aim to have natural color tones throughout the hair rather than a single flat color. 
Similarities
Both brands offer a toner that provides a natural look and should add condition to the hair.
They also last around 5-6 weeks without fading, if you use the full range correctly, so this could save you endless trips to the salon while still feeling confident. 
Differences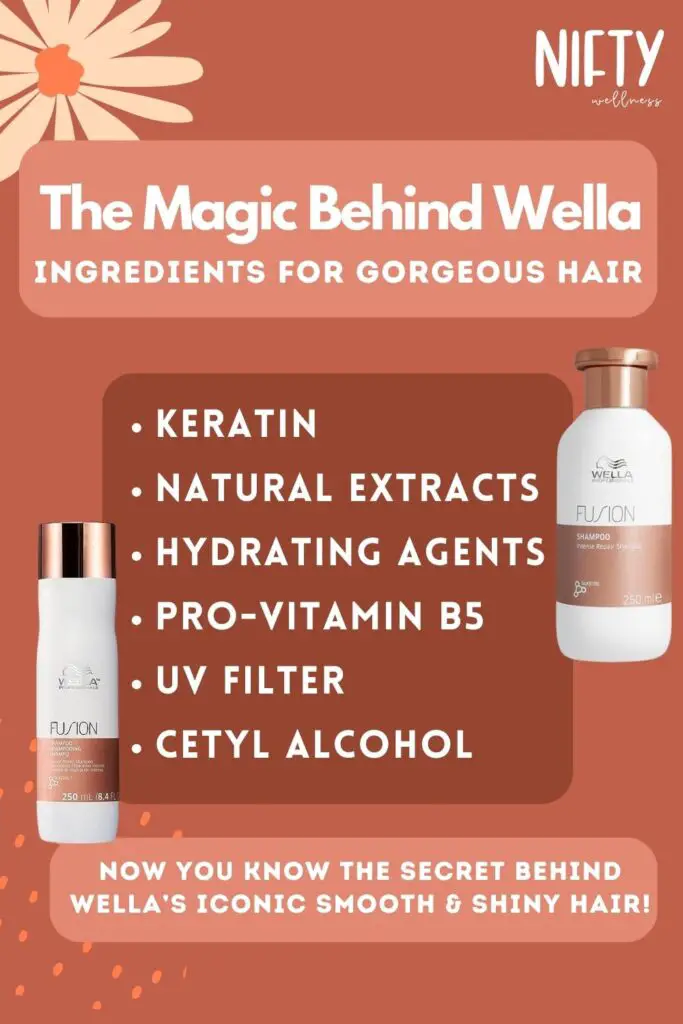 While most toners and lighteners from Ion come in liquid form as a mask to apply, the Wella blonders are available in dry powder, granules, and creams to mix together.
So, they're a little more flexible depending on your situation and preference. This does mean though, that the Ion versions can be a little more moisturizing for the hair. 
However, because of this flexibility, the Wella option can be a little easier to control if you're just looking for a few touch-ups here and there, or some highlights.
Whereas Ion toners could work for an ombre style or a full hair lightening. 
Ion Snow Cap Vs Wella t18
Because Ion is an amazing brand for trying to match your hair color to your exact skin tone, they excel when it comes to platinum or pastel tones and are great for lighter hair. 
The Wella t18 gives a slighter darker tone to add violet hints to dirty blonde or light brown hair. 
Both solutions require you to mix the toner with a developer and leave on damp hair for up to 30 minutes.
Ion Color Brilliance Vs Wella
The Ion color brilliance leaves an excellent tone and revitalized color to your hair. However, it can leave the hair feeling dry and brittle after a few uses, so you may need to use a leave in conditioner more regularly. 
The Wella color is designed to hydrate dry hair and works excellently on gray hair.
However, the solution can be difficult to apply yourself without making a mess, so it's a good one if you're intending to go to the salon for color treatment. 
Ion gives a better and more vibrant color to the hair but can cause some damage in the process. Whereas the Wella won't last as long but will improve the condition of your hair. 
Ion Vs Wella Demi-permanent
Demi-permanent coloring is a color that lasts much longer than a wash-in, wash-out, but isn't quite permanent. The Ion product can last up to 24 washes, while the Wella boasts a full 28 washes without any serious fading. 
For both options you'll need to leave the color on the hair for up to 40 minutes before washing out.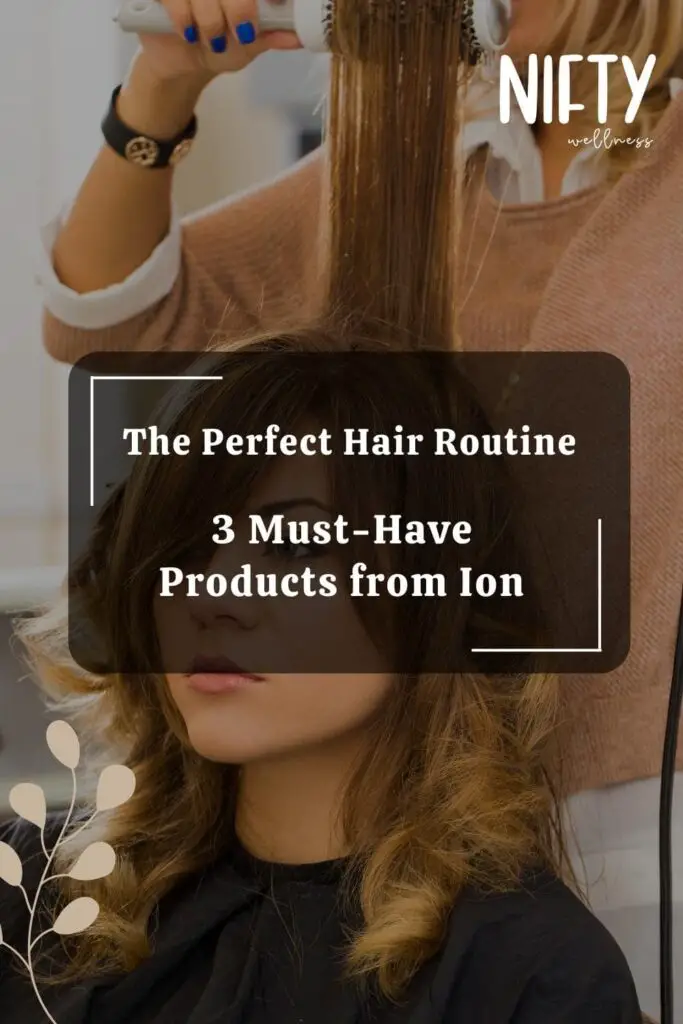 Verdict
Choosing between Ion and Wella toners depends on your specific hair needs and style preferences. Both brands offer toners that create a natural look and last around 5-6 weeks without fading when used correctly. Ion's liquid toners are moisturizing, ideal for comprehensive hair lightening or ombre styles. On the other hand, Wella toners are available in various forms, offering flexibility and control. It is suitable for touch-ups and highlights, especially for achieving a multi-tonal, sun-kissed look on blonde hair. At the end of the day, your choice must be dependent on your style and application preferences.
Conclusion
Overall, Wella is slightly more available worldwide and is most often recommended by salons for color treatment. Hope this helps everyone who was wondering, "Is Wella a good hair dye?" or wanted to know, "Is Ion a good brand?"
It contains less harmful chemicals which help to keep your hair conditioned and replace the protein that's lost in the coloring and styling processes.
The products also ensure the scalp is moisturized and healthy to help you with future hair growth and thickness. 
However, the Ion products come with a color chart to help you perfectly match your new hair look with your skin tone, so you can look totally natural, and they offer a wider range of choices.
They also cater much more efficiently to the skin, offering products specifically for sensitive skin and allergies. 
Frequently Asked Questions (FAQs)
Are ion products suitable for all hair types?
Yes, Ion products can work for different hair types. Ion has dedicated products for different types of hair for varied hair needs. So no matter your hair, there's probably an Ion product for you. Pick the one that matches your hair type, and you should be ready!
Can I use Wella hair color products at home?
Absolutely, you can use Wella hair color products right in your own home. They have kits and products made for doing it yourself. Make sure to carefully read the instructions and adhere to them. Doing a patch test first is also a good idea to ensure you get the color you want and avoid unwanted reactions. If you're up for trying it on your own, Wella has choices for different hair color preferences.
Do ion styling products protect hair from heat damage?
Yes, ion styling products usually help protect your hair from heat damage. These products keep your hair safe when using hairdryers, straighteners, or curling irons. They act like a shield to reduce the harm from heat and still let you style your hair the way you want.
Are Wella products tested on animals?
Based on the information provided by Wella, they do not test their products on animals. However, they mention that some animal testing may occur in countries like China, where local laws require it. This suggests that while Wella does not conduct animal testing themselves, its products could be subject to animal testing in regions with such regulations.
Where can I purchase ion products online?
Ion products can be bought online from marketplaces like Amazon, beauty supply stores' websites, and, more importantly, the official website of Ion. Moreover, these ion products are also available on the websites of major pharmacy and beauty retail chains and official websites of supermarkets like Target, Walmart, and others.