Both Qv and Cetaphil are widely used brands in the US when it comes to looking after your skin.
They each come with their own benefits so here's a great comparison of some of their products to help you decide which one is right for you. 
Qv Vs Cetaphil History
Cetaphil is a brand that was originally developed in 1947 in Texas. It's now owned by Galderma Laboratories and is sold in 70 countries worldwide.
It's most known for its skincare ranges specifically designed for people with sensitive or dry skin. Though it also offers fragrance and hair care products.
It's almost completely oil-free and is typically fragrance-free. This makes it ideal for people with skin allergies too. 
Qv, on the other hand, is a slightly newer brand, having been established in 1953 in Melbourne, Australia.
The initial product was Qv Bath Oil created by Gerald Oppenheim in response to a special request from the Queen Victoria Hospital. 
Qv Vs Cetaphil General
The Qv brand is still owned by the original Australian family that created the first products in 1953. 
Qv now sells a range of 50 products on the commercial market across 20 countries. 
Both Qv and Cetaphil were developed with sensitive or dry skin in mind and are regularly recommended medically for dermatology problems. 
Cetaphil developed products for cleaning the pores, so their face washes typically foam up to give a better scrub. Qv is slightly different, as it aims to absorb and lock in moisture, specifically to target dry or damaged skin. 
While Cetaphil focuses on specialized products for face, body and eye creams, Qv operate on a 'one size fits all' basis, promoting a single product for full body use.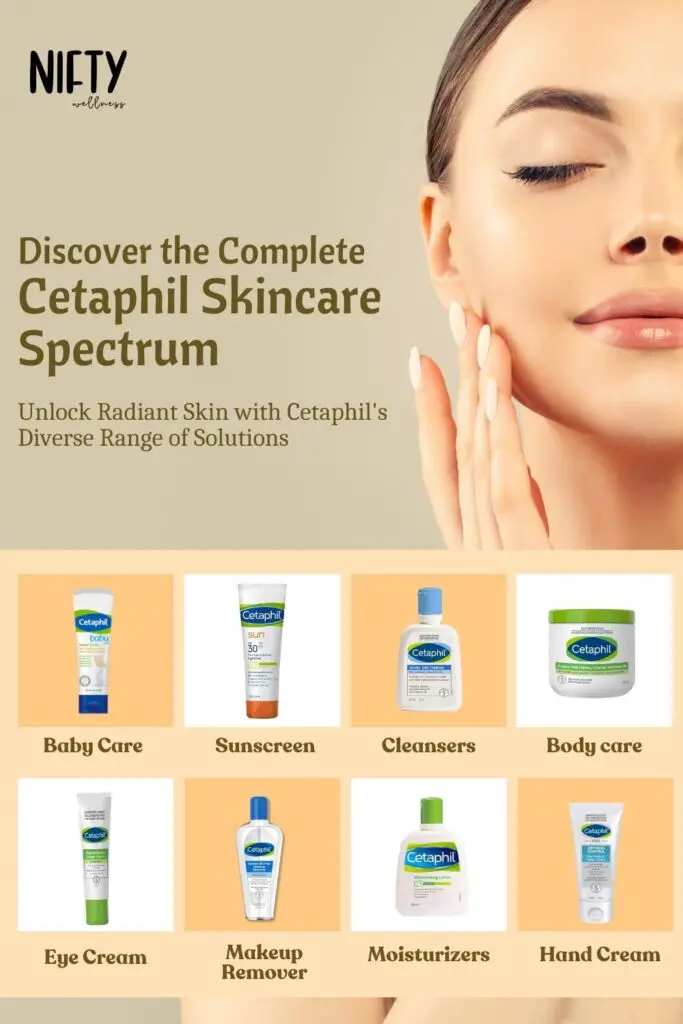 Qv Vs Cetaphil Face Cream
Qv Cream is an all-around solution to dry skin. It can be used on the face for specifically dry spots but is also regularly used to moisturize particular dry or sore spots throughout the body, such as elbows, knees and ankles. 
Cetaphil, on the other hand, operates using multiple products to achieve a smooth, moisturized effect.
The Cetaphil Daily Hydrating Moisturizer provides long-lasting hydration immediately. This can also be paired with the Cetaphil Moisturizing Night cream that locks in moisture and repairs the skin while sleeping.
This is particularly effective for repairing the skin from long days in the sun. 
Seeking a reliable skincare brand? Read our Cerave vs Cetaphil comparison in "The Ultimate Comparison: CeraVe vs Cetaphil – Unveiling the Best Skincare Choice" to find out which one reigns supreme.
Similarities
Both skincare products help to replenish moisture in the skin and aim to repair and prevent dry skin patches. They can be used as part of the daily skincare regime after washing the face. 
Both products are also hypoallergenic, meaning that they can be used by people even with the most sensitive skin types. 
Differences
Qv cream is designed with dry skin in mind and can be used in all areas of the body. This means it's not specifically formulated for the facial skin.
For people who have combination skin, this might mean that the cream leaves a little oily residue if it's not used sparingly. However, it's an excellent option for preventing dry skin. 
The Cetaphil alternative comes in many different variations depending on your skin type.
There are different creams for overall hydration, day cream to wear under makeup, and night cream to repair the skin after a long day. 
This means that each cream is especially developed to help the skin recover from different activities throughout the day.
As it's completely oil-free, it may take a little longer to hydrate the skin, even through everyday use, though it will make the skin soft and supple, without feeling heavy or greasy. 
Cetaphil also offers the Brightening Day Cream SPF15 which can protect your skin from harmful UV light. 
Verdict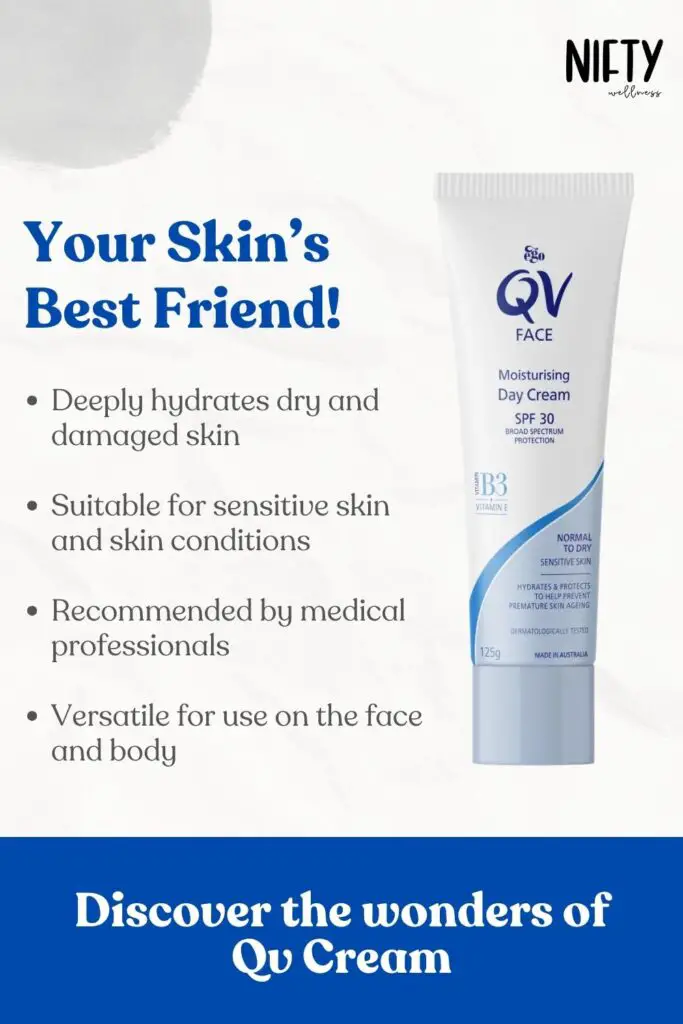 If you need to repair your skin after a particularly bad bout of dryness, or if you're recovering from eczema, then the Qv cream is likely to be the better option.
It's recommended by medical professionals as one of the fastest treatments to repair and restore dry skin to it full, healthy self.
Because it's a cream that can be used all over the body and is an all-in-one treatment, it's also likely to cost a little less. 
However, for a more typical skin care regime, Cetaphil caters for the different types of skin and aims to maintain and lock in moisture to keep your skin looking young and healthy.
The Cetaphil also offers SPF options which are great for everyday UV protection. In this case, to get the full effect of the cream, you will probably need to buy multiple products, which is likely to cost a little extra. 
Check out our blog Cetaphil VS Physiogel: Differences, Similarities & Which One Is Right For You and find your ideal skincare choice for a healthier and more radiant complexion. Explore now!
Qv VS Cetaphil Face Wash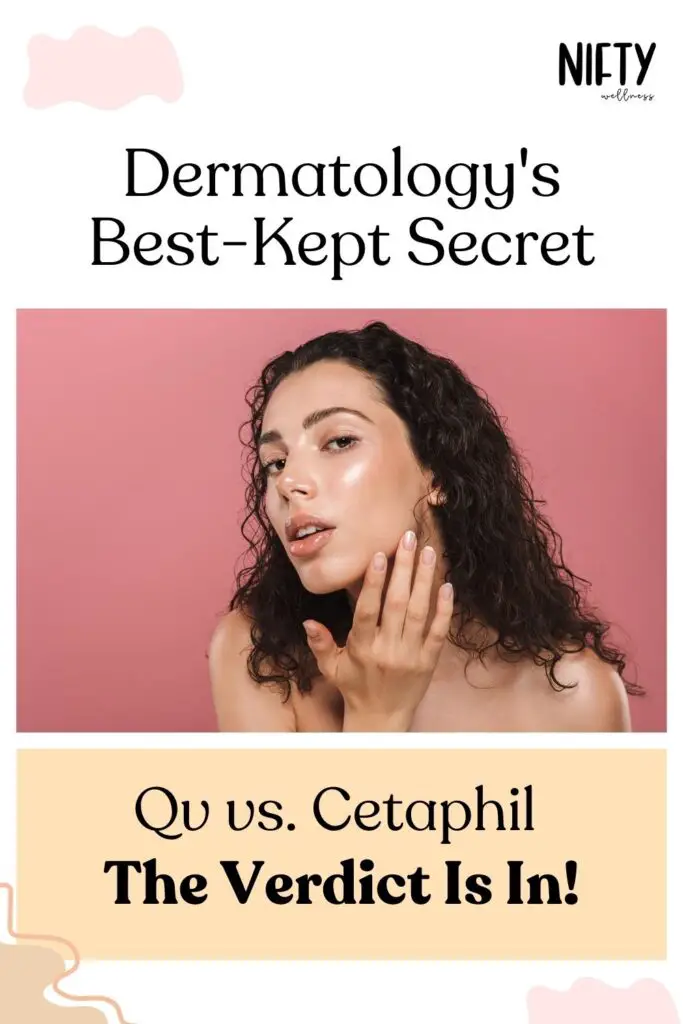 Cetaphil offers the Gentle Foaming Cleanser. It's recommended for daily use, both morning and night and should be rubbed into wet skin and rinsed with warm water. The cleanser foams up to really reach into your pores and provide a deep clean. 
The Qv Gentle Wash is a soap-free alternative, especially formulated for people who have problems with allergies or soap perfumes. It should be massaged into wet skin, rinsed, and dried twice a day.
Because the Qv is specifically targeted at people with eczema or psoriasis, it doesn't foam, preventing any redness or sore spots and reaches into the pores, providing long-lasting hydration. 
Similarities
Both products are aimed at dry or sensitive skin and can be used for a quick face wash or shower twice per day. They lock in moisture to provide hydration to the skin and reduce itchiness or dry spots for an overall healthier look. 
Differences
While the Qv wash is targeted at people with dermatological issues such as psoriasis and eczema the Cetaphil is more to prevent skin issues such as acne by providing a long-lasting deep clean of the pores. 
The foaming nature of the Cetaphil, which aids the cleaning process, could cause more irritation to people with existing skin complaints.
The Qv, on the other hand, doesn't foam and aims to sink into the skin, pumping in immediate hydration. This will work well for people with chronic dry skin conditions or rashes. 
Because the Cetaphil is oil free, it will work with most skin types and, although it is targeted at dry skin, it can work for combination skin too as it's oil-free.
However, the Qv may create an oily texture on the skin if you happen to have combination skin because it's designed to give instant hydration. 
Verdict
If you're looking for a daily face wash routine to maintain your skin hydration and youthful appearance, then the Cetaphil is the right way to go. 
However, if you have an existing skin condition that needs to be medically treated, then Qv will provide instant and long-lasting hydration to help you repair the skin's surface and prevent further damage. 
Qv Vs Cetaphil for Babies
Both QV and Cetaphil are great for babies. The lotions and soaps are gentle on the skin and can help to soften up any rashes. QV Baby offers a specialized range of skincare products designed for infants' delicate skin. These gentle cleansers and moisturizers, endorsed by pediatricians, are free from fragrances and irritants, ensuring the purest care for your baby's skin.
The Cetaphil skin cleanser helps to lock in moisture and create a protect barrier on the skin, so your baby will feel soft and supple.
It's one of the best rated baby lotions out there and even comes in a trial pack so you can test it out on your baby first. 
Qv Vs Cetaphil for Eczema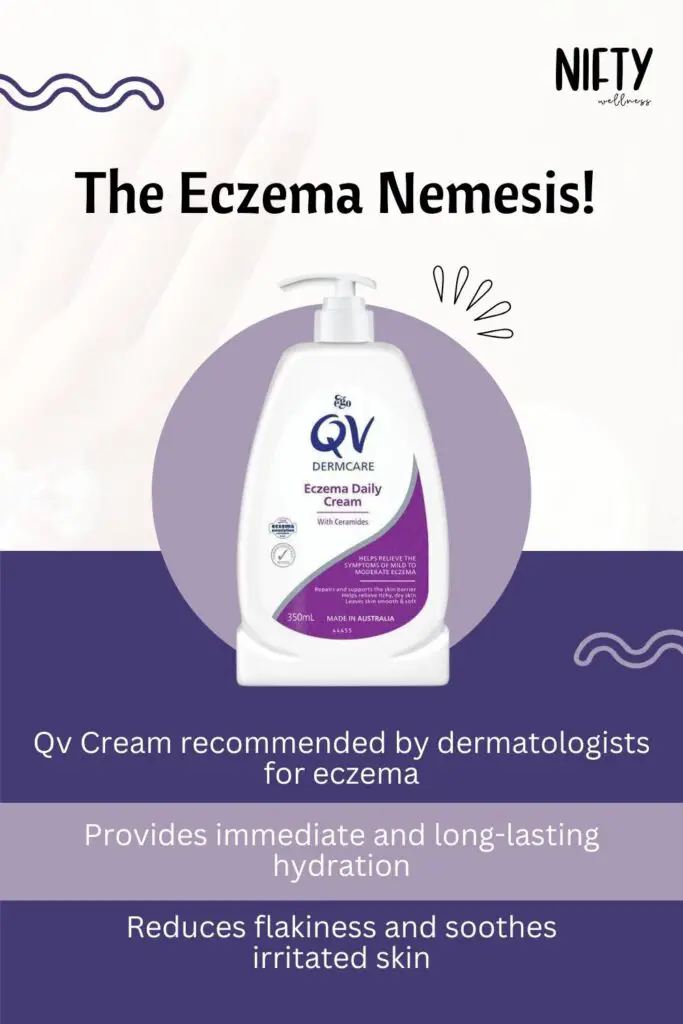 Cetaphil and Qv are both known for their excellent restorative properties when it comes to dermatological issues. Cetaphil's nourishing lotion is specially crafted to shield against eczema symptoms and gradually reduce the chances of experiencing flare-ups. However, because of the foaming texture of Qv, it's noted as the better option for eczema.
It's soft and gentle, and deep cleans the pores to reduce flakiness and red sores. 
Qv Vs Cetaphil for Acne
Combatting acne on sensitive skin requires a gentle touch. Cetaphil offers skincare solutions that effectively manage and prevent acne while providing hydration and soothing relief for sensitive skin.
Because Qv focuses on the cleaning element of face washing, its foaming nature allows it to clean deeper into the pores and remove deep-seated dirt and grime from the day that could cause acne and the oil in the mixture could also help to reduce redness and sooth any sore spots. 
Qv Vs Cetaphil for Oily Skin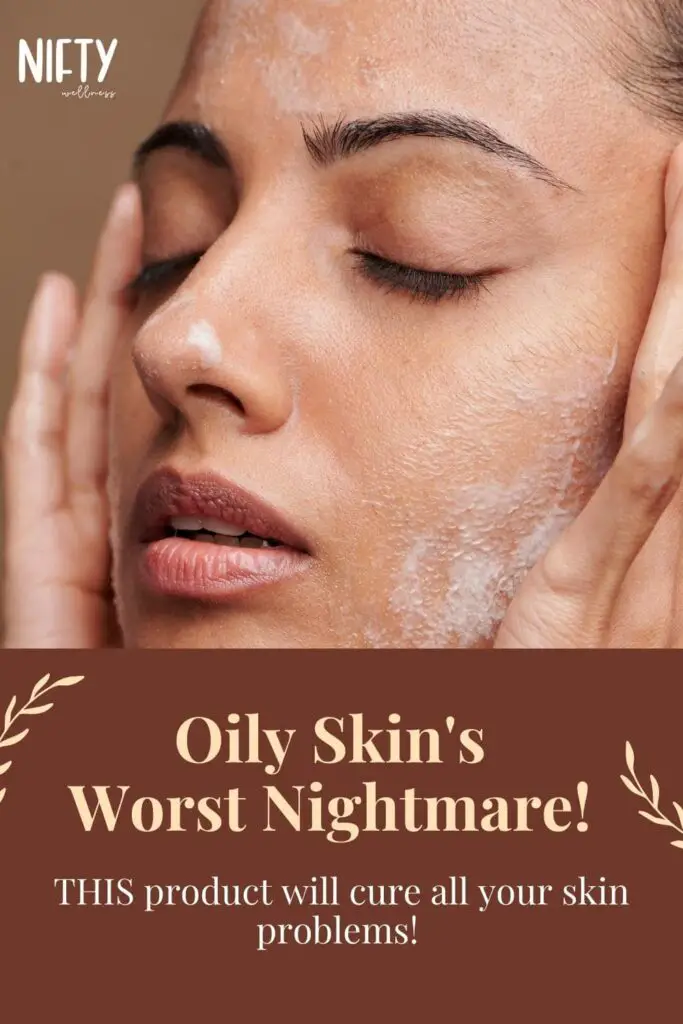 Qv and Cetaphil are both ideal for dry or normal skin types and are designed to help lock in moisture. Qv's moisturizer is tailored for oily and acne-prone skin, offering a pleasantly matte finish that serves as an excellent makeup base while reducing shine. It maintains a delicate balance despite being oil-free, ensuring your skin stays hydrated without feeling excessively dry. However, if you have combination skin and need a product that works with an oily T-zone then Cetaphil is the better choice.
It is completely oil free and doesn't leave any greasy residue after use. It'll leave you feeling light and moisturized with a mattified appearance. 
Qv Vs Cetaphil for Sensitive Skin
Qv Cream is an intensive moisturizing solution to combat and alleviate dry skin. Due to its gentle formulation, it is suitable for all types of skin, offering relief and hydration, this cream is a good choice for people with skin problems. But, Cetaphil has been noted as the better option for sensitive skin. This is because it's oil-free and perfume-free so has a purer and more natural ingredient list.
Although there's no oil included in the ingredients, there are also no ingredients in there to dry out the skin or aggravate it if you're prone to allergies. It's just an all-round, moisture centered product.
Conclusion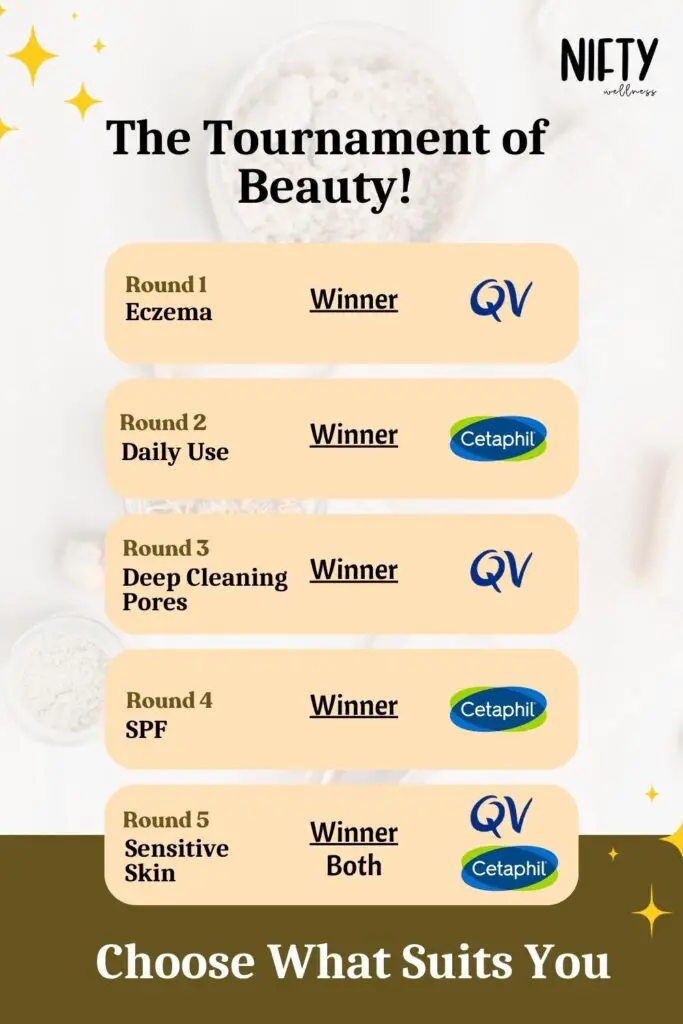 Both Qv and Cetaphil have great reviews for their various different products but choosing the best one for you will depend on your skin type and your intended uses.
If you'd like a good, everyday type of skin care regime to help repair and protect you from a known skin condition such as psoriasis or eczema, then Qv is the right one to go for.
It covers most skin types and leaves a fresher, healthier feeling to the skin, resurfacing and soothing inflamed and damaged tissue. 
However, if you need something for more sensitive skin, skin that's prone to dryness or rashes or if you tend to have allergies, then Cetaphil has more specialized products that aim to keep the moisture locked into your skin without adding oil.
Their fragrance-free range won't dry out your skin or set off an allergic reaction. It's also a great option for all the family, including your baby. 
Frequently Asked Questions (FAQs)
Are Qv and Cetaphil suitable for all skin types?
Qv and Cetaphil are generally suitable for all skin types, including sensitive skin. Due to their gentle formulation, these brands are usually recommended by dermatologists. They have options for dry, normal, oily, or acne-prone skin. Choosing the right product per your skin type and need is important if you want the best results.
Can I use Qv and Cetaphil products together in my skincare routine?
You can use Qv and Cetaphil products in your skincare routine. Both brands are known for their gentle and dermatologist-recommended formulations, making them suitable for combination in a skincare regimen. However, choosing products that address your skin concerns, such as cleansers, moisturizers, or treatments, from each brand to create a well-rounded routine that suits your skin's needs is essential. Always patch-test new products to ensure they work well for your skin.
Do Qv and Cetaphil products contain parabens or sulfates?
Qv and Cetaphil offer a range of products; some may contain parabens or sulfates, while others do not. You must check the ingredient list on each specific product you're interested in, as formulations can vary. Both brands offer "paraben-free" and "sulfate-free" options for individuals who prefer products without these ingredients. If you want to avoid parabens or sulfates, choose products explicitly stating this on their packaging.
Are Qv and Cetaphil cruelty-free?
​​While Qv is certified as cruelty-free, Cetaphil is not considered cruelty-free. Qv neither conducts animal testing on its products or ingredients nor pays third parties to do it in countries where such testing is mandated by law, making it truly cruelty-free. However, Cetaphil claims they do not test their products or ingredients on animals during development and manufacturing but may pay for it when certain countries' laws require it. This makes it fall short of its commitment to animal testing.
Where can I purchase Qv and Cetaphil products?
You can buy Qv and Cetaphil products in different ways. You can visit their official websites and order online. They are also available in drugstores, pharmacies, beauty shops, and supermarkets. You can buy them from online retailers like Amazon, too. So, you can get Qv and Cetaphil products, whether you prefer shopping online or in a store.