When we think of sulfur, most likely things like matches and the ancient belief that 'hell smells of sulfur' come to mind. However, we're here to let you know that organic sulfur and its benefits have become a popular supplement and topical ingredient that is used for many purposes.
Interested yet? Well, keep reading to find out more about the health benefits of organic sulfur and its uses for us!
What Is Organic Sulfur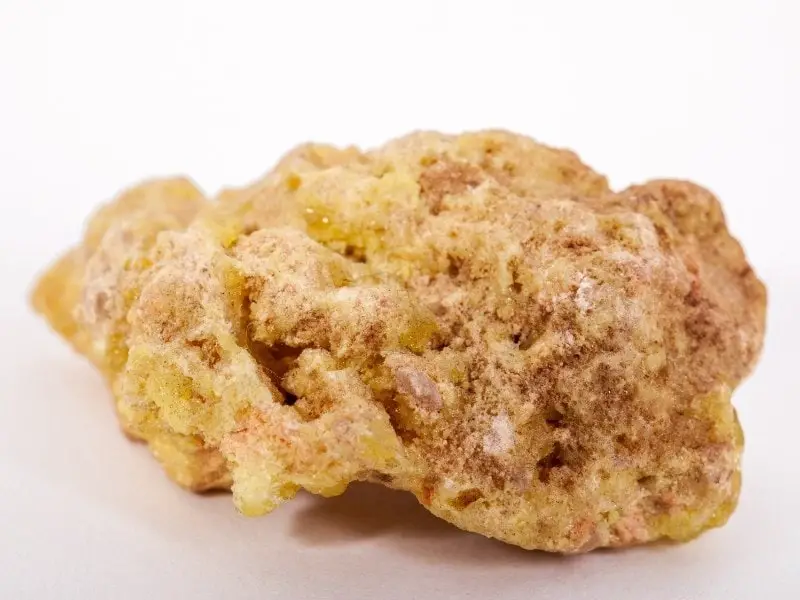 Sulfur (Methylsulfonylmethane) is an organic compound that is present in all living tissues and is one of the most abundant minerals found in the human body.
It also occurs naturally in some plants, fruits, and vegetables. It is important for the synthesis of certain amino acids that help protect our cells from damage.
Good To Know: In this case, the word 'organic' is used to describe a molecule that contains carbon, not because it meets the standards for classifying it as organic in food, farming, or production.
Organic Sulfur Health Benefits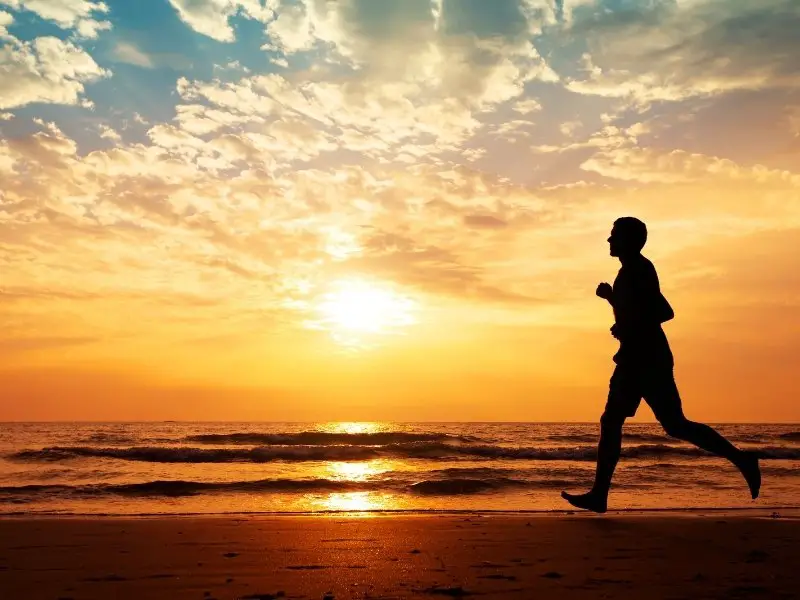 Anti-Inflammatory & Arthritis
Arthritis is an inflammatory condition that affects joints and causes pain, stiffness, and reduced range of motion. Luckily for us, sulfur has gained its recognition as a powerful anti-inflammatory agent.
It has been determined that it reduces inflammation by lowering the inflammatory cytokine expression. As a result, patients can experience a reduction in pain, stiffness, and swelling.
Antioxidant
Hayfever season? No problem, sulfur has your back!
You see, sulfur is often taken as a supplement to treat symptoms of allergies, shortness of breath, and upper respiratory tract infections. Studies confirm that sulfur has been proven to be effective at alleviating most allergic symptoms, including the stuffy nose.
And sulfur has also been shown to produce fewer side effects than antihistamines.
Cancer Treatment
We're not doctors, and we are definitely not going to claim that sulfur cures cancer. Especially because there is not enough research done on its anti-cancer effects to claim anything with certainty.
However, this study reports that organic sulfur has been proven to decrease the effects of cancer cells by inducing their death and stopping growth and migration. These properties have great potential to be used in cancer treatment in the future.
Organic Sulfur Skin Benefits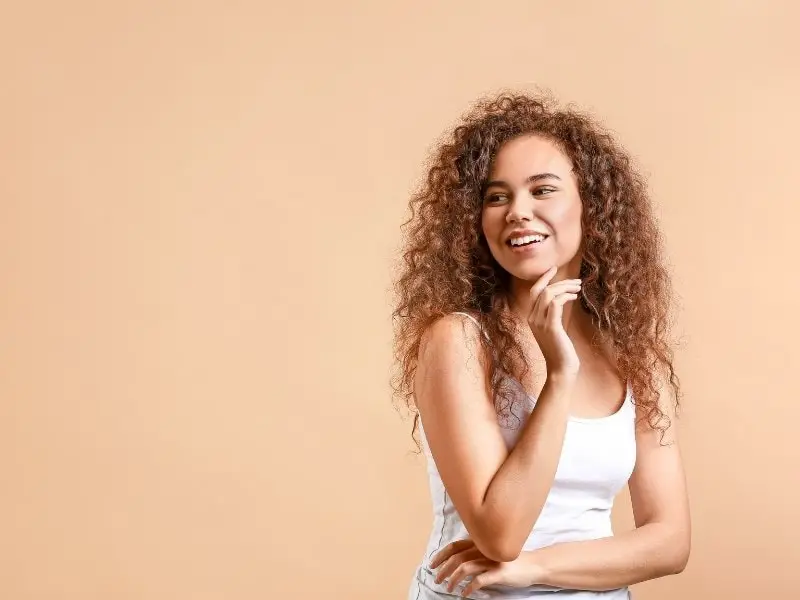 Overall Skin Health
In recent decades, researchers have found more and more links between nutrition and healthy, youthful-looking skin. This is why they have been exploring many dietary supplements and their contribution to the anti-aging effects and skin's elasticity.
Organic sulfur is known for being absorbed quickly and distributed well around the body and may have excellent benefits for our skin.
Acne Treatment
Anyone who has suffered from acne knows how it can damage self-esteem and the quality of life. But going through all the harsh treatments to cure it might be pretty intimidating. Here's where our natural ally, sulfur, comes in.
Thanks to its antifungal and antibacterial properties, sulfur is a popular ingredient in acne products such as soap.
Sulfur soap helps absorb excess sebum from your skin, which can cause breakouts, and unblock the pores by drying out dead skin cells. It's also worth noting that sulfur is gentler on your skin compared to some other ingredients that fight acne.
Needless to say, the results and effectiveness of using sulfur may vary between people. It is said to work best on milder forms of acne, such as whiteheads and blackheads.
Youthful Skin
We're pretty sure that there are not many fans of wrinkles out there. And who can blame you? We all wouldn't mind looking young forever.
There are tons of skincare products and supplements out there that can help us with that but we barely know anything about more natural components, for example, sulfur.
Sulfur can make us look younger by promoting collagen synthesis. Collagen is known to play a vital role in the improvement of the overall appearance and elasticity of your skin.
What's more, studies show that consuming sulfur as a supplement is effective in reducing the signs of aging by improving the appearance of wrinkles, skin firmness, and hydration.
Organic Sulfur Hair Benefits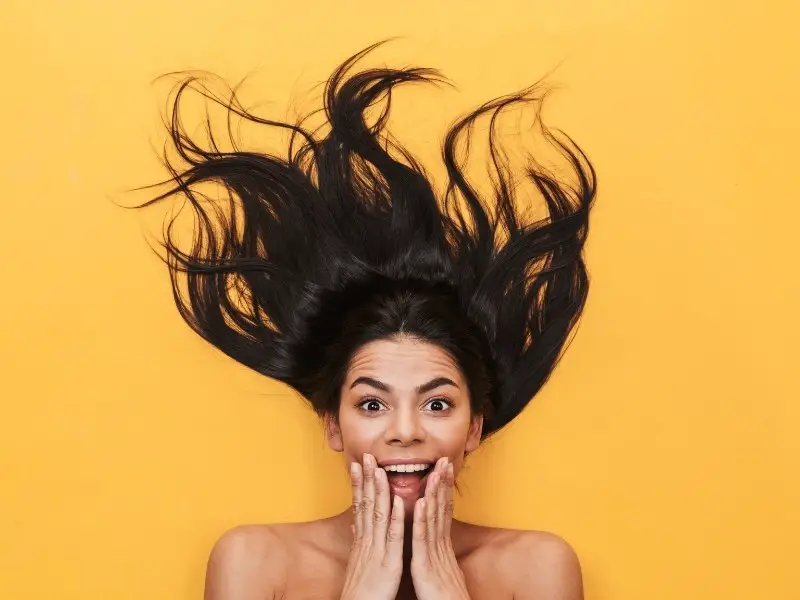 As A Dietary Supplement
When taken as a supplement, more sulfur is added to the already present levels found in keratin, a protein that makes up your hair, skin, and nails. This may help strengthen the bonds between keratin molecules in the hair.
Studies report that organic sulfur can improve the overall condition of the hair by giving it more shine and increasing the volume!
As A Shampoo 
Head & Shoulders, step aside! Because we might have a new shampoo on our hands that can help fight dandruff more effectively.
A study that was conducted on subjects with dandruff confirmed that shampoo containing sulfur and salicylic acid can reduce scaling and dandruff.
With sulfur's antibacterial activity and salicylic acid's deep cleansing properties, this could make for a perfect solution!
Organic Sulfur Side Effects
Currently, there is not enough reliable research done on sulfur supplements to state that it is completely safe or unsafe.
Even though it is considered to be gentle on sensitive skin, there is still a chance you can experience reactions. Some reports have indicated that when applied topically, sulfur can cause some skin irritation.
When consumed as a supplement, it might cause headaches, nausea, diarrhea, fatigue, or bloating.
Word of advice! Before incorporating new skincare products into your daily routine, we always suggest doing a patch test first to see whether the product causes any adverse reactions on your skin.
However, it is always a great idea to consult your dermatologist. Also, more importantly, if you want to use sulfur to treat a medical condition, make sure to discuss this with your healthcare provider.
Conclusion
Organic sulfur can bring many benefits and is a widely available ingredient in many beauty products. It is also a unique supplement that could help treat arthritis, allergy symptoms, and even cancer.
It has great potential to be a useful addition to your daily health regimen! So, are you going to try it? If you are, let us know in the comments below. And if you're looking for another unique natural supplement, check out our article about Marine Phytoplankton.