In many countries, there are various traditional natural ways of taking care of your hair that have been used for generations. One of them, coming from Africa, is chebe powder.
African women are known for preferring to take care of their hair in ways as natural as possible, so could they be holding the key to the best-kept beauty secret for beautiful long hair?
Keep reading to find out!
What Is Chebe Powder?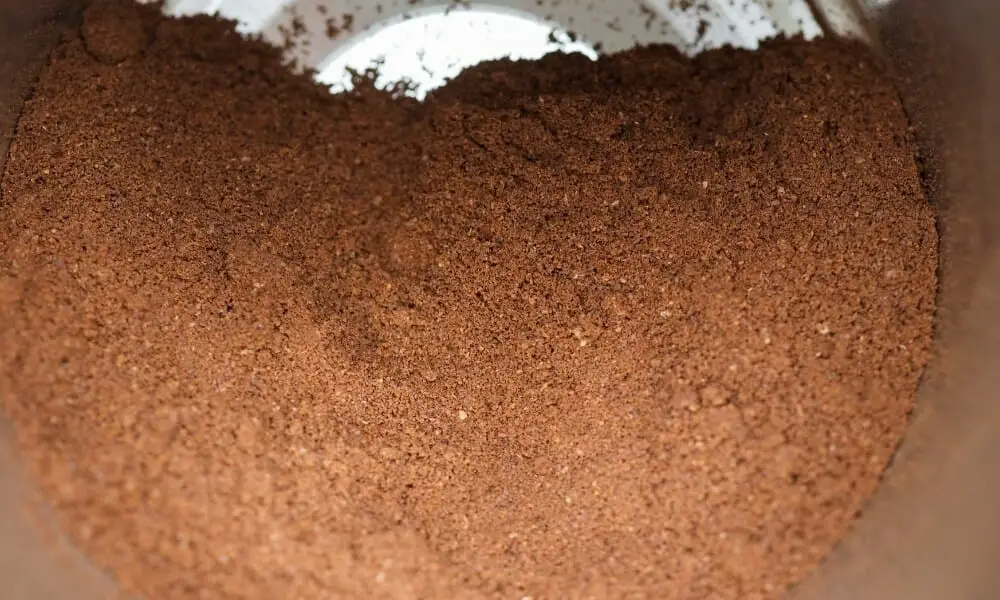 Chebe powder is a mixture of herbs and other natural ingredients first formulated by the Basara Arab women of Chad, who are known for their incredibly long hair.
It is a natural homemade product that was created to help grow and maintain their hip-length locks.
The main ingredient for the powder is lavender croton, which grows all over Africa. It is also mixed with cherry kernels, mastic gum, raisin tree sap, clove, and Sudanese khumra perfume oils.
This mixture creates the chebe powder as we know it.
Karkar Oil
Chebe powder benefits are often intensified by using it in combination with oils, and a popular pick is Karkar oil.
Karkar oil originates from the Sudanese regions and is a mixture of sesame oil, beeswax, animal fat, and fragrance. It is rich in vitamin B and minerals such as magnesium, calcium, phosphorus, iron, copper, zinc, and manganese.
Karkar oil specifically helps with the following:
Dry and damaged hair
Dandruff
Hair loss
Dry and flaky scalp
Now, on to the actual chebe powder benefits.
Chebe Powder Benefits For Hair
Balances The pH Of The Scalp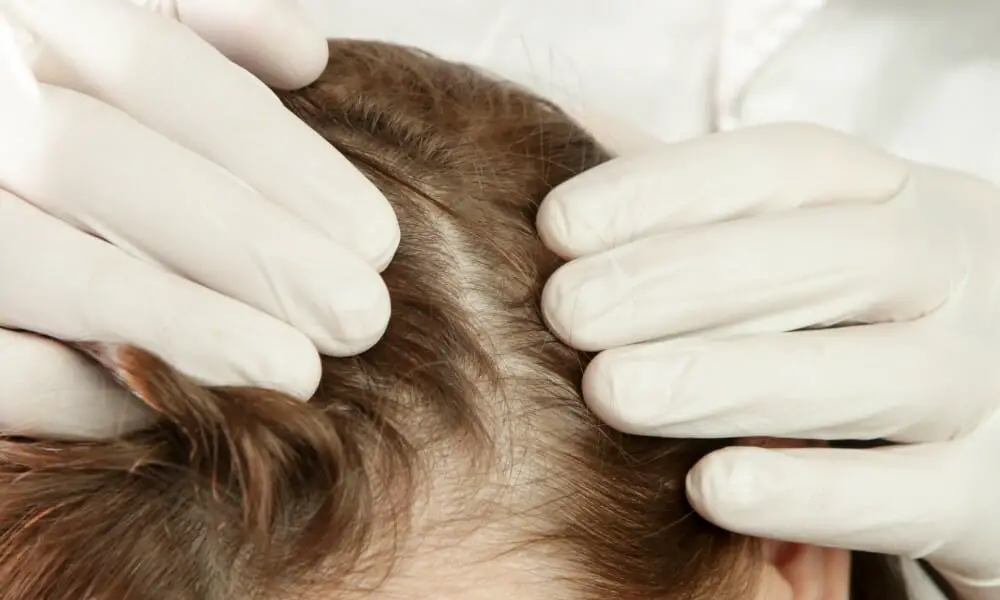 To keep your hair as healthy as possible, you have to start from the foundation – the scalp.
Keeping the right pH level is extremely important because once it's out of balance, all kinds of problems start appearing—for example, dry or itchy scalp, dandruff, etc.
Chebe powder helps to balance it out due to its high alkaloid content.
Pro tip:
Apply the powder to freshly washed hair.
Gently massage the scalp with the powder.
Let it sit for 20 minutes, and then rinse.
Length Retention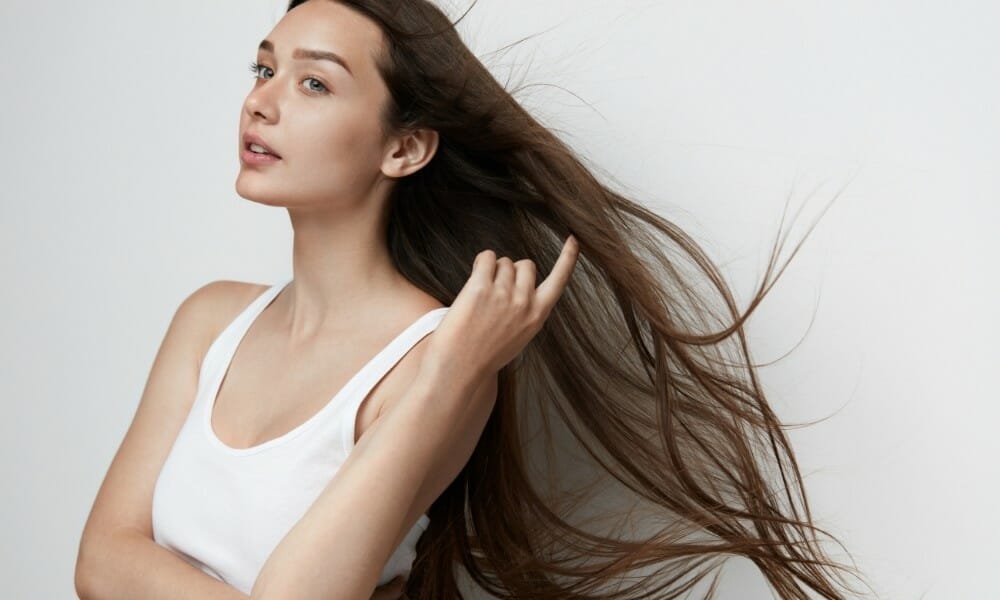 First things first, let's debunk one myth right away – chebe powder does not make your hair grow faster.
Chebe is rich in nutrients such as vitamin A and B12. It deeply conditions, moisturizes, and strengthens the hair by locking in the moisture. This prevents breakage, strengthens the hair at the root, and gives it a thicker appearance.
Pro tip: Add a tablespoon of the powder to your hair conditioner and let it sit anywhere between a few minutes to a few hours. Rinse it out and enjoy soft and strong locks!
Anti-inflammatory
One of the many benefits of the chebe powder is that it contains efficient anti-inflammatory properties. It works by washing out the build-up from the products we use on our hair while healing the hair follicles at the same time.
Pro tip: To check if your scalp is inflamed, look for signs of tenderness, redness, dryness, and any other discomfort. Make sure to wash out hair products regularly!
Chebe Powder Hair Types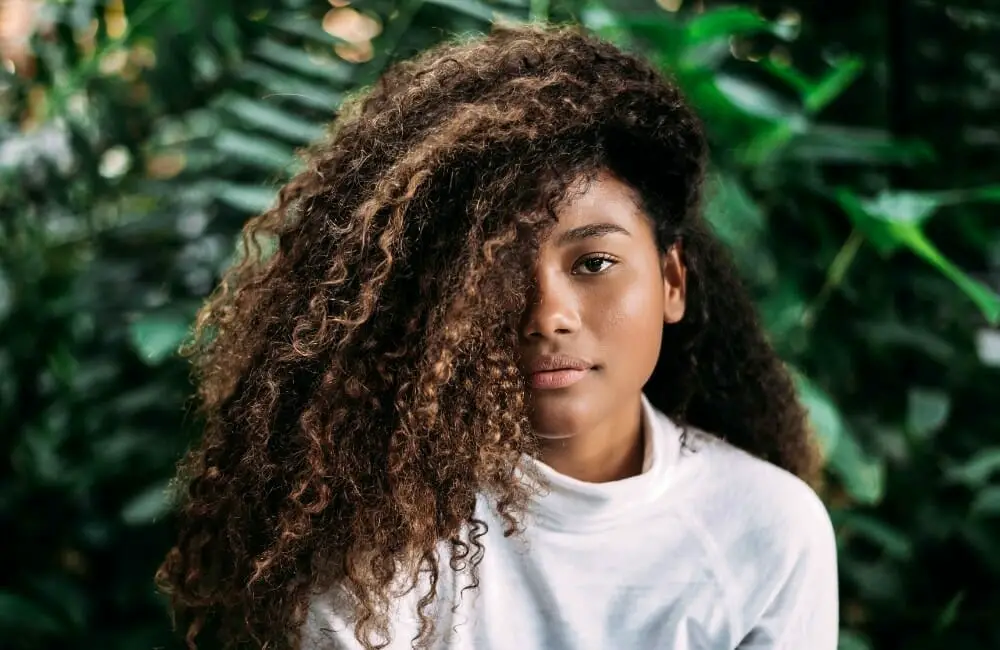 Now, you must be wondering what type of hair this can be used on. There is no straightforward answer to this question, and that's because Africa's tribes are very diverse, and the hair textures vary greatly within them.
In the Sahel region, the hair types range from wavy hair (2b) to kinky hair (4c). Essentially, this means that chebe powder can benefit all hair types.
How To Make Chebe Powder
Chebe (lavender croton) powder – 3 tablespoon
Mahalaba (cherry kernels) – 1 tablespoon
Coconut oil – 3 tablespoon
Humra perfume – 1 teaspoon
Misik (incense resin) – 0.5 teaspoon
Cloves – 0.5 teaspoon
How To Use Chebe Powder
Chebe powder can be used in many ways, depending on what is more convenient for you. Today, we will be looking at two of the most common techniques.
Technique 1: Traditional
Ingredients
Steps
Step 1: Use regular water to moisturize and prep your hair before adding the mixture.
Step 2: Take the chebe mixture that you made and apply it carefully as a hair mask, working your way down from the roots to the tips. Leave the mixture to work for 2 to 3 hours.
Step 3: Thoroughly rinse the chebe powder off your hair with regular water.
Step 4: Apply any natural oil of choice to the hair. To protect your hair, braid or twist it into several big braids or a bun and keep the hairstyle for up to seven days.
Apply the powder once a week, and you will see that your hair grows softer and stronger over time.
Technique 2: The LCO Method (Liquid, Cream, Oil)
Ingredients
Chebe powder
Shea butter (or any cream of choice)
Karkar oil
Steps
Step 1: Mix approximately 2 tablespoons of shea butter and 1 tablespoon of karkar oil in a bowl until it reaches the consistency of a slightly liquid paste. Make sure to make the right amount for the length of your hair.
Step 2: Wash, condition, and separate the hair into braid sized sections.
Step 3: Prep your hair by applying regular water.
Step 4: Apply the paste to all the sections.
Step 5: Apply chebe powder over the paste, working your way down to the tips. Make sure the powder doesn't touch the scalp.
Step 6: Braid or twist each section and keep the hairstyle for up to five days
Step 7: Wash thoroughly and condition as usual after.
Conclusion
Is chebe powder the secret to long, strong hair? Our verdict is yes. It is a unique and natural way of keeping your hair healthy and moisturized.
However, to truly find out if it will do miracle transformations for your hair, go try it out. And don't forget to let us know how it went in the comments down below!
If you're looking for more natural ways to keep your hair healthy, check out our article about apricot oil benefits.