In Morocco, clay has been famous for its cleansing properties for many centuries. Nowadays, it is valued commercially across the whole world. Our question is, if Moroccan red clay benefits are clear, why should you miss out on?
Let's explore the benefits together and see and what makes it so unique!
What Is Moroccan Red Clay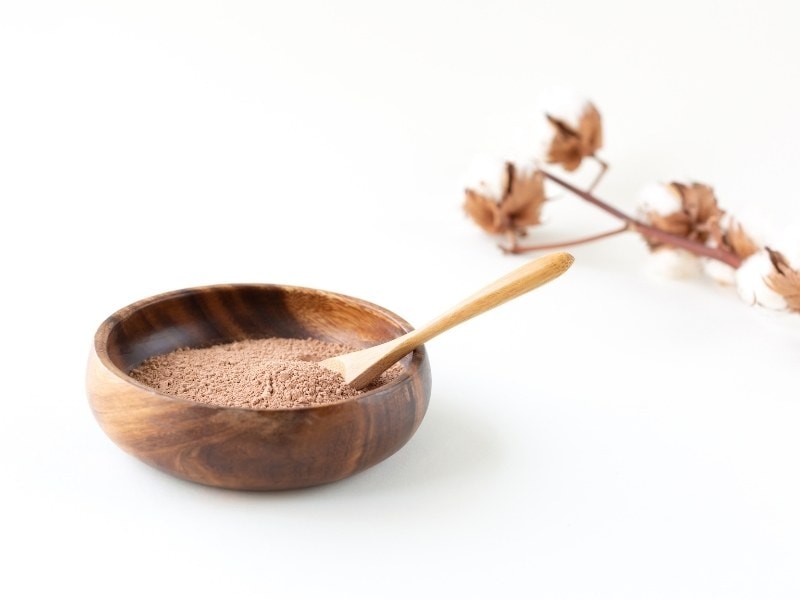 Moroccan red clay is a natural clay that is comprised of mineral oxides, silica, and dolomite.
It obtained its red color from high contents of iron oxide, which is a naturally occurring chemical compound composed of iron and oxygen. Depending on the exact source and composition, it is sometimes referred to as Rhassoul clay.
Moroccan red clay comes from deposits of the soil of the Atlas Mountains in Morocco. It has been used for cosmetic purposes since ancient Egyptian and Roman times.
Moroccan Red Clay Benefits
Moroccan Red Clay For Hair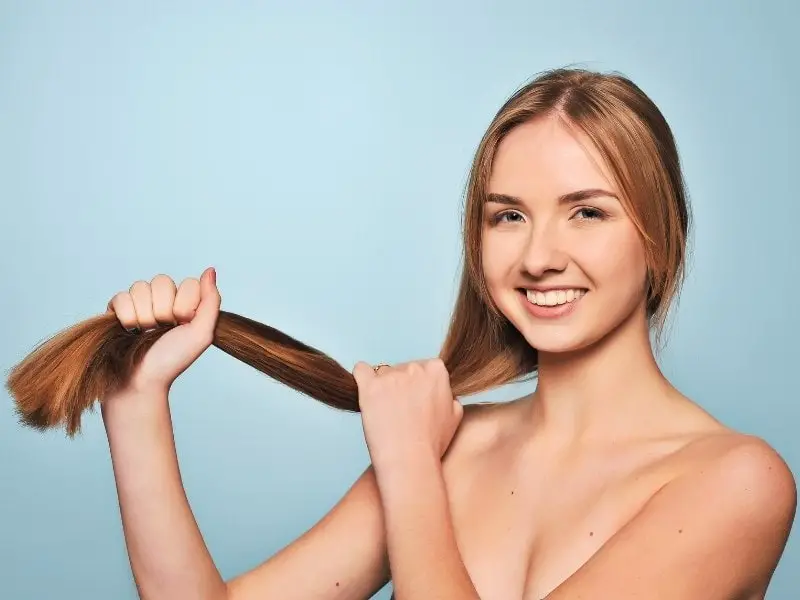 Magnesium and calcium contents found in dolomite help get rid of product buildup and excess oil from the hair follicles.
Moroccan red clay also contains high volumes of silica, which has proven to give hair more shine and decrease hair loss by delivering nutrients to the hair follicles.
It conditions and softens the hair, which, in turn, helps detangle your locks and reduce frizz.
Thanks to its anti-inflammatory properties, red clay relieves skin problems that affect the scalp, such as dermatitis, psoriasis, and dandruff.
Pro Tip: To make a hair mask, mix equal parts of warm water and clay. For extra moisture, add a couple of drops of preferred oil. We like coconut oil, argan oil, or almond oil. Apply the mask once a week to see long-term results!
Moroccan Red Clay For Skin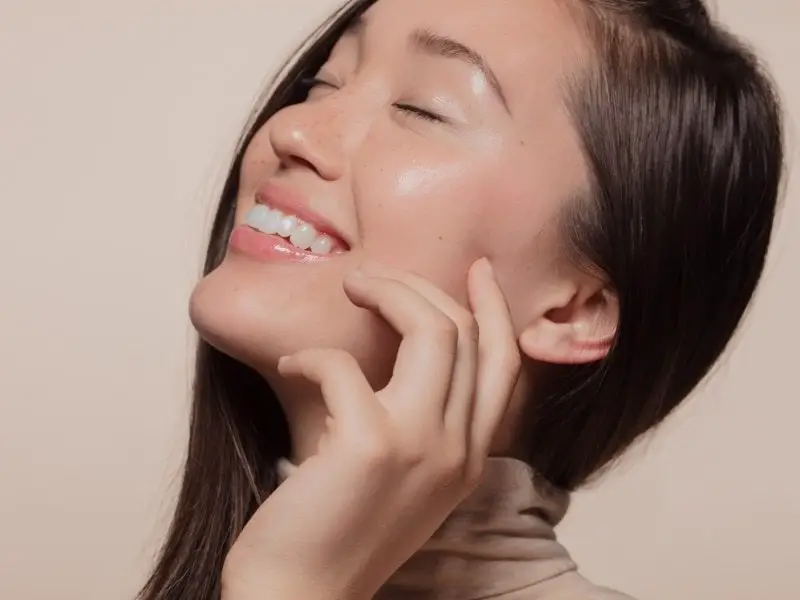 Moroccan red clay is excellent for dry, flaky, and sensitive skin due to its mineral composition.
Silica content improves the elasticity and texture of the skin.
Effective in absorbing sebum, oil, and other impurities.
Exfoliation of dead cells will help get rid of blackheads, tighten pores, brighten the skin tone, and make it softer. Research also shows that iron and magnesium help regenerate skin cells and improve the process of collagen synthesis, which can improve skin tightness and youthfulness.
Pro Tip: To use it as a facial mask, mix 2 tbsp of clay with 1 tbsp of warm water (add optional green tea, aloe vera gel, or milk to amplify the benefits), apply it to your face and leave it to work for 15 minutes. Rinse thoroughly and follow up with a moisturizer!
Moroccan Red Clay vs Bentonite Clay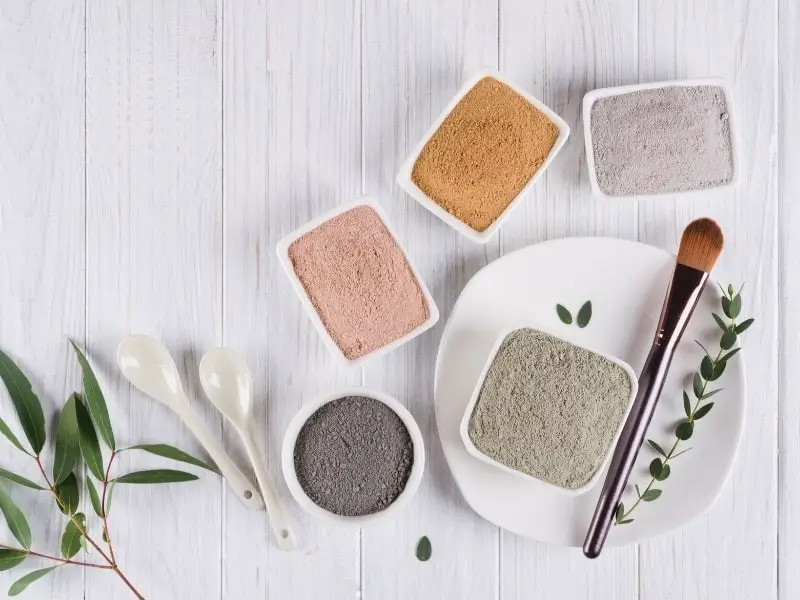 Bentonite and Moroccan red clay are both natural clays that are used on skin and hair for anti-inflammatory and cleansing purposes.
Bentonite Clay
It's a naturally occurring clay, a by-product of volcanic ash. It is mainly used as a mask to detox the skin and a thickening ingredient in creams and lotions.
Bentonite clay has been shown to improve dermatitis and act as a protective barrier on the skin against toxins and UV rays, thanks to its anti-inflammatory and antibacterial properties.
However, not many beneficial effects have been noted for hair.
Moroccan Red Clay
It's obtained from the mineral deposits found in the mountains. It has demonstrated many benefits and is often used as a mask on hair and skin to cleanse, exfoliate, and moisturize.
Which one is better? It's hard to say because they have different uses. Both clays are potent in drawing out impurities from the skin and fighting inflammation.
However, red clay is more suitable for sensitive skin because it's less absorbent than bentonite, and it moisturizes the skin in addition to its detoxifying effects. 
Bottom Line
Bentonite can offer a protective barrier to the skin, while Moroccan red clay soothes irritation. Bottom line is that if you are looking for a strong detoxifying clay for your skin, bentonite might be the way to go.
But keep in mind that it can be a little bit drying, especially when used on hair. Red clay is milder, leaves your skin softer, and is also effective on hair without drying it out.
All in all, Moroccan red clay has demonstrated more options for use on the whole body and is a great option to start out your clay journey!
Conclusion
It doesn't surprise us that Moroccan red clay has become so popular. In our day and age, pollution and toxins surround us pretty much all the time, so it is comforting to know that there are natural and effective ways to get rid of them.
Moroccan red clay benefits are just too impressive to pass up on, so if you feel like your skin is in need of a good cleanse and a boost in moisture – this is the perfect choice for you!
Do you have any tips on using Moroccan red clay? Let us know in the comments below! And if you're looking for another unique clay, check out our article about rose clay benefits.