With the market already overflowing with a variety of cosmetic products that may or may not work for you, every purchase is a risk if you don't know anything about it. 
In this article, you will learn about two of the most well-known products, Biotique and Lotus. Although there are many other products and brands out there, these two brands are often neck-in-neck when it comes to skincare, haircare, and many more.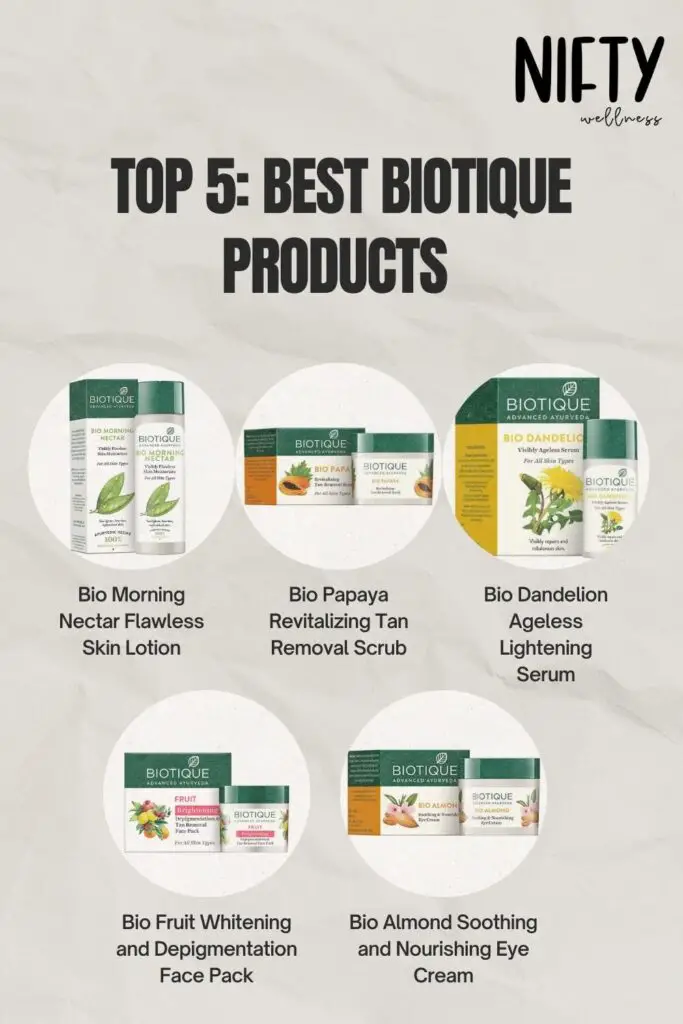 About Biotique
Imagine a skincare brand that harnesses the ancient wisdom of Ayurveda to create products that pamper your skin and hair with natural herbal goodness. That's Biotique for you! The best part? Their skincare items are incredibly mild and soothing for your skin. No matter what your skin type is, Biotique has something for you. They've got everything From cleansers to creams, and it's all-natural.
About Lotus Herbals
Yet another reputed skincare brand, Lotus Herbals, blends the wisdom of herbs with modern science to create their products. It's like nature and technology coming together for your skin. And they're big on being eco-friendly. Lotus Herbals provides safe and green skincare solutions, whether sunscreen or face wash.
Biotique VS Lotus Face Scrub 
One of the most noticeable parts of your outside appearance is your face. It is the main thing that other people see, so taking care of your skin should always be a must. 
As easy as it sounds, it can be pretty challenging to find the right face scrub for you, especially when many products claim to pamper and exfoliate your skin. 
While both are effective in completing your skincare routine, there are a few differences that you should know before deciding which product is for you.
Biotique
Biotique's face scrub is paraben-free, which means that if you're into organic products, this is something you might want to consider. 
Its scrub has a thick consistency with visible exfoliating beads, making it a strong scrub. Usually, biotique's face scrub is recommended to be used once to twice a week to prevent skin irritation. 
Many reviews show that it does an excellent job in exfoliating the skin almost instantly but is only a temporary effect. Greatest of all, it doesn't cause breakouts. It is a good scrub, especially if you need to have smooth, glowing skin for a day.
Lotus
On the other hand, Lotus' face scrub has a thinner consistency than Biotique. 
While both feel creamy to touch, the granules in Lotus' face scrub are much smaller and can only be felt once you start scrubbing it. 
The recommended use for this scrub is also once to twice a week, as granules can be harsh on the skin if used regularly. A lot of reviewers note that it gives their faces a smooth and bright glow. 
Whiteheads on your T-zone and dullness on your face will also be removed. When it comes to fragrance, it has a refreshing smell. 
In summary, Lotus' face scrub would make an excellent choice for a brighter glow and removal of your whiteheads. 
Verdict
So, which face scrub should you choose? That varies based on what you're seeking. Biotique's scrub is the go-to if you prefer organic and paraben-free products. It's strong, with visible exfoliating beads, perfect for an instant glow but more of a quick fix.
On the other hand, Lotus offers a gentler scrub with smaller granules that still work wonders. It's excellent for that long-lasting brightening effect and for dealing with whiteheads. Plus, it comes with a refreshing scent. Both are good options, but it boils down to your preference – quick and robust or gentle and lasting glow.
Biotique VS Lotus Toner 
Aside from a face scrub, taking care of your skin should also involve using a toner. Some of the purposes of toners is to eliminate oil, dirt, and other impurities left on your skin after washing it. 
You can think of it as the finishing touch to your cleansing routine. Additionally, toners also minimize the appearance of pores and prevent the buildup of sebum and oil that can leave breakouts in your skin. 
Biotique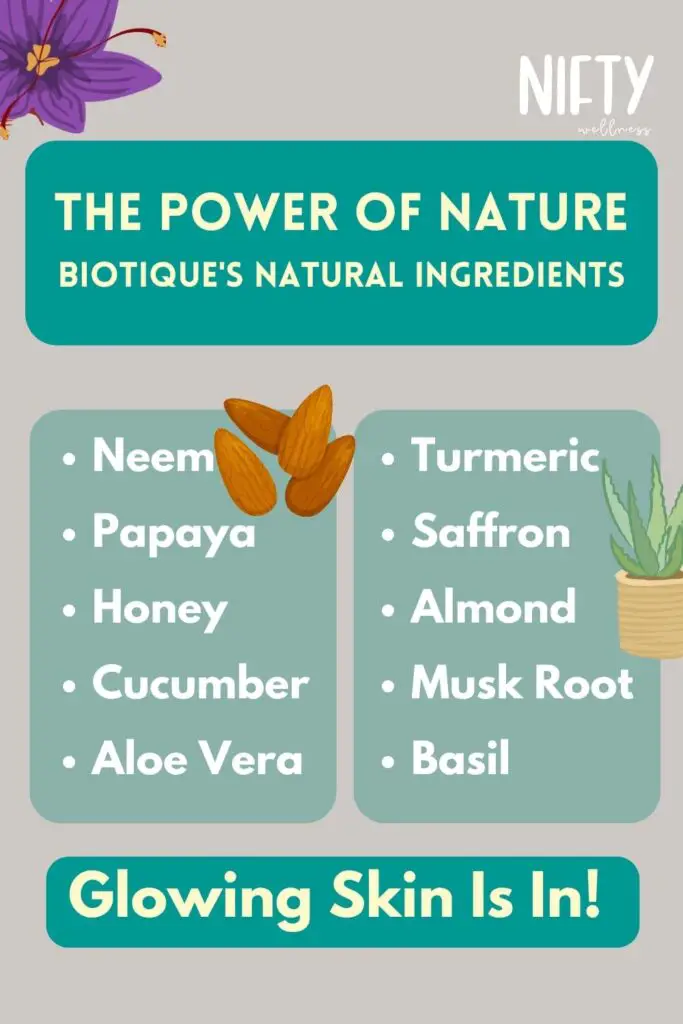 Biotique's toners are natural-based, which are indicated in the packaging of their products. It is also alcohol-free, making it a candidate holy grail for those with sensitive or oily skin.
One of the notable sensations it will give you is a slight cooling sensation that lasts about 2-3 seconds.
During this sensation, the active ingredients in the toner may also give you a "tightening" feeling on your face. 
Many reviews show that it is true to its claim that it is not harsh on the face and controls oily skin. The fragrance gives off a refreshing herbal scent when it comes to the fragrance. 
Lotus
Meanwhile, Lotus' toners are also mostly natural-based products that many people love. They naturally give off a pleasant and relaxing fragrance composed of nourishing ingredients such as aloe vera and rose petals. 
Compared to the cooling sensation that Biotique brings, Lotus hydrates and moisturizes your skin. 
While it does an excellent job of removing oil, dirt, and makeup, it has parabens that can cause your skin to be irritated or dry. 
All in all, Lotus' toners can cleanse and suit your skin depending on your skin type. 
Verdict
Now, onto the final touch for your skincare routine – toners! Think of them as the perfect finale to your cleansing act. Biotique offers a gentle and refreshing toner that's alcohol-free and won't be harsh on your skin, especially if it's sensitive or oily.
On the other hand, Lotus gives you that lovely floral scent and some added moisture, but watch out for those parabens that might not agree with all skin types. It's like choosing between a crisp cleanse or a soothing spa treatment for your face, depending on your skin's desires.
Biotique VS Lotus Lip Balm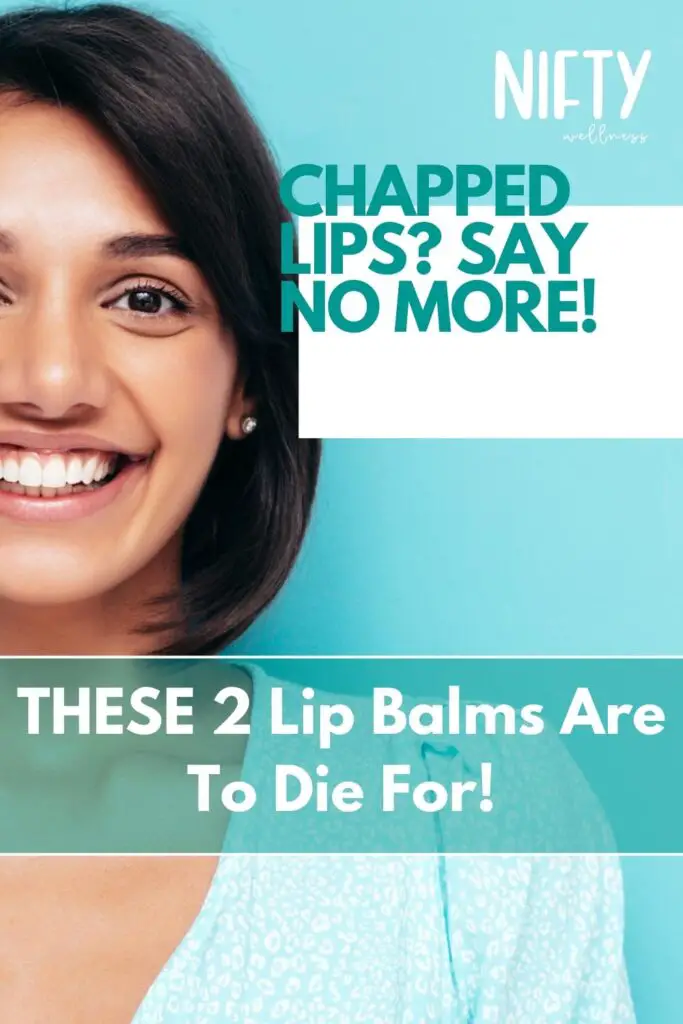 Lip care is one of the most overlooked aspects of your skincare routine. Since your lips often look well, many people assume that there is no need to moisturize, pamper, or scrub them. 
Fortunately, Biotique and Lotus also offer lip care products such as lip balms which can repair your dry lips or add color. As appealing as their products are, there are differences between each one. 
Biotique
Biotique's lip balm is a product that moisturizes and evens out the color of your lips. Enriched with organic ingredients, it also serves therapeutic purposes. 
Their balm's consistency is waxy and balmy, which is excellent if you want a long-lasting balm. Because it has depigmentation properties, it appears to be tomato red, making it a healthy substitute for your lipstick. 
A lot of feedback states that Biotique's lip balm lightens their lips from the center two weeks after consistently using it. It is also true to its claim that it repairs chapped lips and moisturizes it. 
Moreover, it also serves three purposes: a lip balm, lip tint, and cheek tint. However, like a potted balm, it may be unhygienic that you have to dip your fingers every time you need to use it. 
In summary, it is an excellent choice especially if you want to see immediate results on your lips. 
Lotus
Lotus' lip balm, on the other hand, has a sheen tint as compared to the tomato red tint of Biotique's balm. 
Its fragrance has a strong strawberry and orange scent depending on which variant you choose. True to its claim, it deeply moisturizes your lips and prevents them from being chapped. 
However, reviews point out that it has no SPF, which means it doesn't protect your lips from depigmentation. 
It is also a potted balm, making it prone to unhygienic practices since you have to use your fingers to use it. 
Lotus' lip balm will be a great pick if you want to moisturize your lips while having a minimal tint at the same time. 
Verdict
Remember your lips in your skincare routine! Biotique and Lotus offer some lip-loving solutions. Biotique's lip balm moisturizes and adds a healthy tint to your pout. It's a multitasker that repairs chapped lips and even moonlights as a cheek tint.
On the other hand, Lotus' lip balm comes with a fruity fragrance and deep moisturization. However, it lacks SPF, so it might not shield your lips from depigmentation. Both come in pots, which can be unhygienic, but the choice depends on whether you want a tinted treatment or pure moisture. Your lips, your call!
Biotique VS Lotus Shampoo 
Your body is a temple, and that includes your hair, which is why when it comes to taking care of your body, hair care should also be included. 
Biotique and Lotus offer a range of products that revitalize and boost hair growth. 
The only thing left for you to do is to read about which one you need, and which one will suit you the most. 
Biotique
Biotique's shampoo takes pride in preventing hair fall and dandruff. Infused with ingredients such as peppermint oil and neem, it keeps your scalp clean while promoting hair growth at the same time. 
It has a runny consistency and doesn't soap much, making it easier for you to wash it off. True to its claim, Biotique's shampoo adds volume and shine to your hair, as well as leaves a refreshing feeling after using it. 
All in all, this would make a good choice if you're after a product with less ingredients. 
Lotus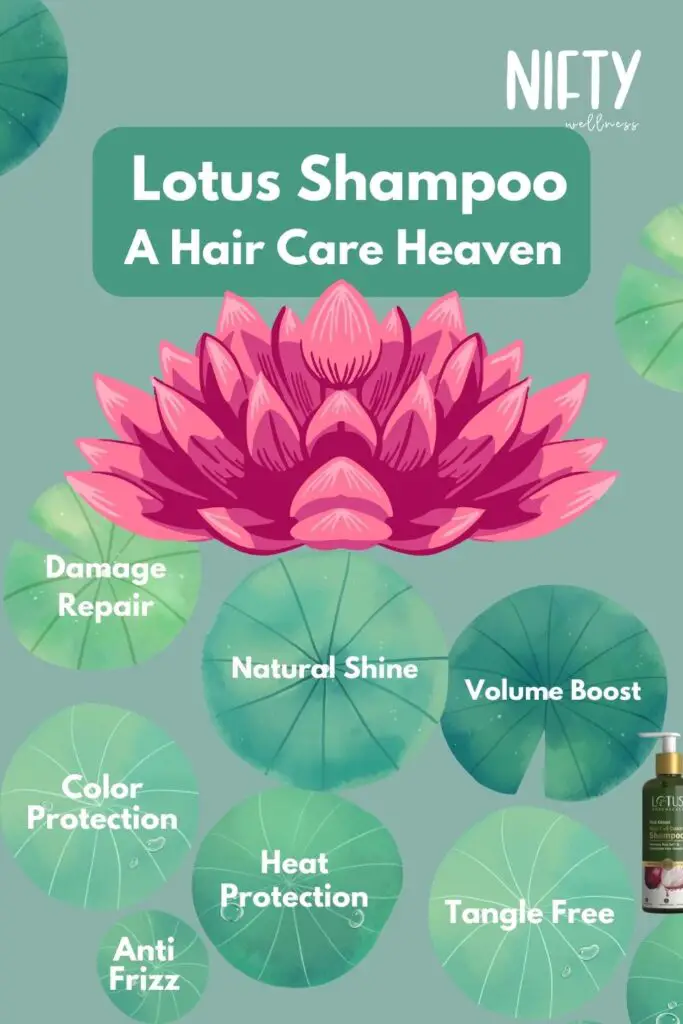 As for Lotus' shampoo, its ingredients are all herbal and organic. With Reetha and Behra extracts, it leaves your hair clean and hydrated. 
Compared to Biotique's shampoo, it has minimal fragrance and a thicker consistency. 
Additionally, it is best suited for normal to oily hair, unlike Biotique, which can be used for all hair types. 
It is also good for hair fall and dandruff, and many reviews show that it is definitely worth a try. In conclusion, Lotus' shampoo would make a good choice depending on your hair type. 
Verdict
Your hair deserves some pampering, too! Biotique and Lotus offer haircare solutions that cater to different needs. Biotique's shampoo fights hair fall and dandruff with peppermint oil and neem, leaving your scalp refreshed and your hair voluminous.
On the other hand, Lotus' herbal shampoo, with Reetha and Behra extracts, provides hydration and cleanliness, ideal for normal to oily hair. While both brands are known for their excellent quality and merit, your choice should be based on your hair type and specific needs. Whichever product you choose, it is about giving your hair the care it deserves!
Check out our blog Vegamour vs Nutrafol: Unraveling the Battle of Hair Growth Supplements. Discover the key differences between Vegamour and Nutrafol in our in-depth comparison.
Biotique VS Lotus Lotion
The main purpose of lotions is to moisturize and hydrate your skin. Especially if you live in a cold climate, this is one of your necessities. 
Whether you're somewhere warm or somewhere cold, caring for your skin should never be shrugged off. 
The more moisturized your skin is, the more it appears healthier. Here are the differences between Biotique and Lotus' lotions.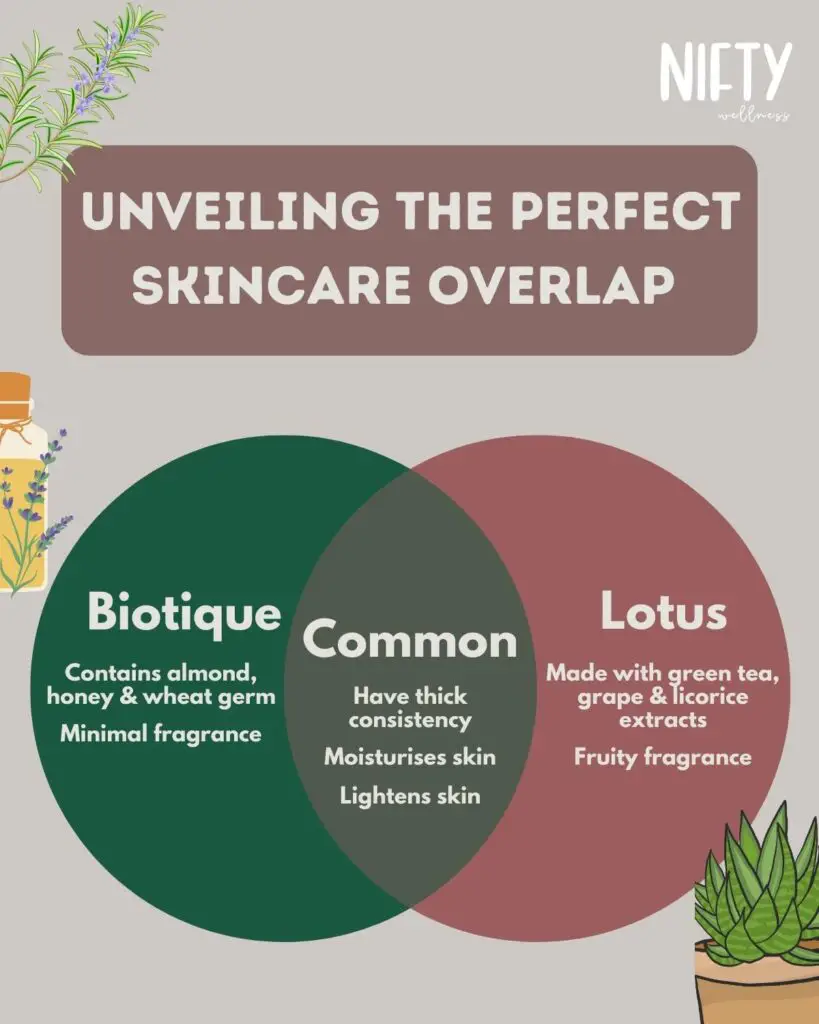 Biotique
Biotique's lotion caters to all skin types. As a chemical-free lotion, it does wonders for your body and can even be used on your face.
It is also helpful in treating flaky skin, treating acne, and improving your skin's texture. This lotion is thick in consistency and works best for dry skin. 
It is also paraben-free and doesn't clog your skin's pores. Additionally, its fragrance is minimal, making it suitable for your face. If you're looking for an all-in-one moisturizer, this would be a good fit for you. 
Lotus
Lotus' lotion also has a thick consistency, but unlike Biotique, it has SPF properties making it a good product for UV protection. It is infused with green tea, grape, and licorice extract, giving off a fruity fragrance. 
Moreover, it also has skin-lightening properties compared to Biotique's lotion, which focuses on your skin's moisturization. 
It is true to its claim that it brightens, lightens, and whitens your skin tone and impurities. 
In summary, this is a good choice if you're after lightening your skin while moisturizing it at the same time. 
Verdict
Before coming to the conclusion, it is essential to note a few things. Biotique's lotion suits all skin types; Even people with sensitive skin can use Biotique. It works well against dry or acne-prone skin and does not contain paraben. Moreover, it is gentle enough to use on the face as well.
In contrast, Lotus' lotion, with its thick consistency and SPF protection, is an excellent choice for UV defense. It lightens and brightens skin due to green tea, grape, and licorice extract. So, your choice boils down to whether you prioritize moisturization or skin lightening – both are steps towards healthier skin!
Read our blog The Ultimate Comparison: CeraVe vs Cetaphil – Unveiling the Best Skincare Choice. Let's delve into the world of CeraVe vs Cetaphil, uncover their unique formulations, benefits, and which one might be the right match for your specific skin needs.
Summary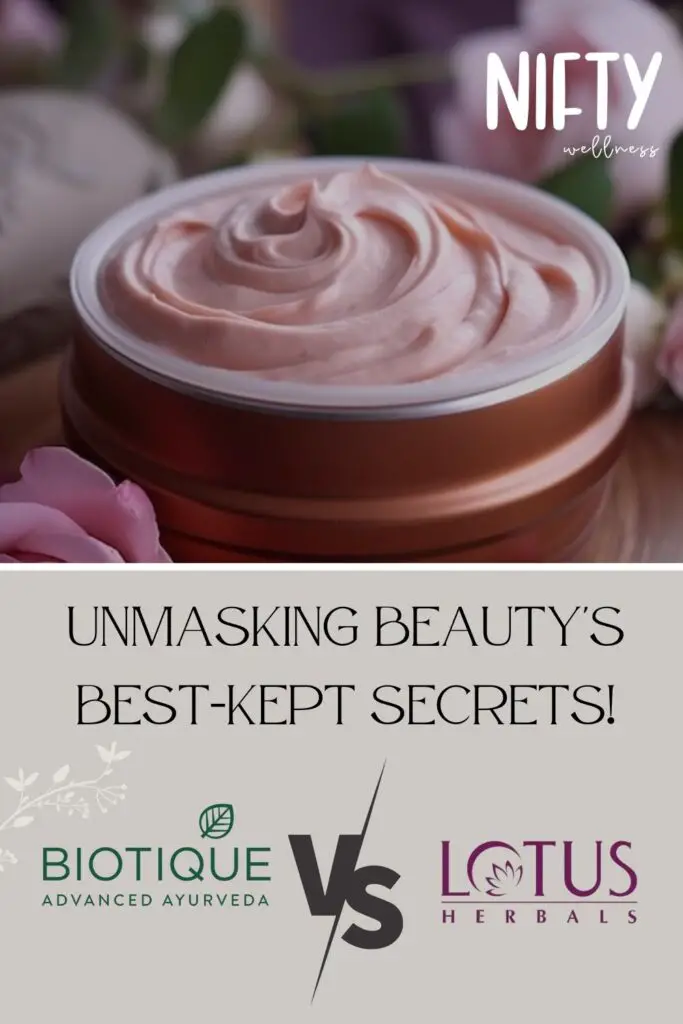 In conclusion, listening to your body's needs will do you good in the long run. If you're picky with your food, then it is essential to be picky and meticulous about the products you use on your body. 
Every product has its benefits and effects, and the decisions you make will directly impact your body and appearance. 
It always helps to read and compare, so always seize the opportunity to know a thing or two about your products.
Frequently Asked Questions (FAQs)
Are Biotique products suitable for sensitive skin?
Yes, Biotique products are suitable for sensitive skin. Biotique is known for its gentle and chemical-free formulation, making it safe for all. Many users with sensitive skin have reported positive experiences with Biotique products, as they are less likely to cause irritation or adverse reactions. However, doing a patch test before using any new skincare product is always wiser to ensure it works well for your skin type.
Do Lotus Herbals products contain parabens and sulfates?
No, Lotus Herbals products are formulated without parabens and sulfates. Committed to safe beauty, Lotus offers products that do not contain harmful chemicals. Due to this, Lotus makes for a good choice for people who only wish to opt for This makes Lotus Herbals an excellent choice for people who do not wish to use chemical-based products in their skincare routine.
Which brand offers a wider range of sunscreen products?
Lotus has a broader selection of sunscreen products compared to Biotique. Lotus and Biotique have a wide range of sunscreens for different skin types and concerns. Lotus has covered you with various options, whether you need high SPF protection, a formula for oily or sensitive skin, or even a sunscreen with additional benefits like skin brightening.
Can I use Biotique and Lotus Herbals products in my skincare routine?
You can include both Biotique and Lotus Herbals products in your skincare routine. Both Biotique and Lotus offer a range of skincare products well-suited for various skin types and concerns. Whether you need a cleanser, moisturizer, sunscreen, or other skincare essentials, you can mix and match products from these brands to create a personalized skincare routine that works best for you. Just choose products that address your specific skin needs and concerns.
Where can I purchase Biotique and Lotus Herbals products online?
You can buy Biotique and Lotus Herbals products online from popular websites like Amazon, Flipkart, Nykaa, and their official brand websites. You can buy whatever you want from the comfort of your home using these online retailer websites. Apart from this, Biotique and Lotus Herbal products are also readily available in physical stores, drugstores, and local beauty shops. So, you have convenient options to get these products based on your preference.