Winter is coming, and sadly, that means flu season is getting closer too. Whether you've come down with the sniffles or just want to give your strained throat a little relief, we're going to let you in on the best types of tea for a sore throat that you can find.
Throat Coat Tea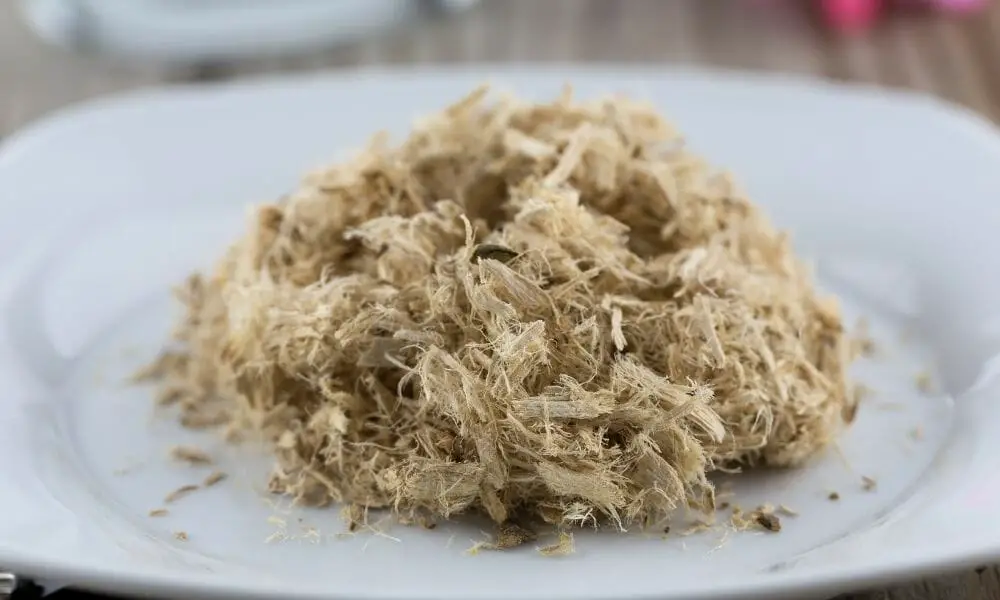 Throat coat/throat comfort tea is, in our opinion, the best tea for a sore throat. It's one of the most popular throat-soothing teas on the market, and for a good reason. It was made specifically for that. In fact, celebrities like Ariana Grande are famous for regularly using this tea to keep their throats healthy before big shows!
It contains a herb called slippery elm, which has played an important role in Native American medicine for hundreds of years. The silkiness of the herb helps leave a soothing film on your throat, allowing for intense relief.
Peppermint Tea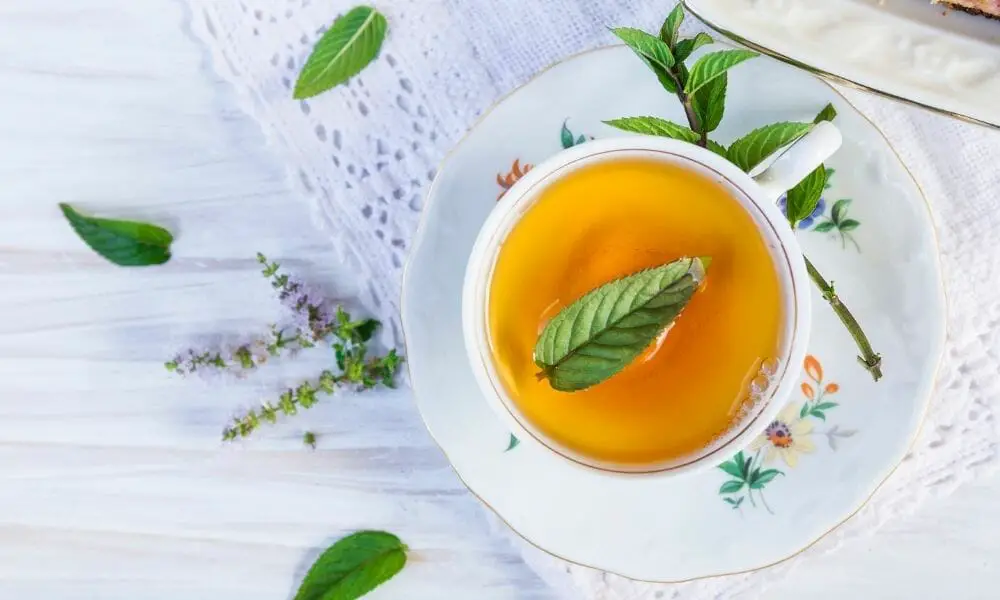 This tea is another favorite amongst people seeking sore throat relief. The herb contains a compound called "menthol," which acts as a decongestant and has cooling effects. This means it will help clear up your sinuses and provide cool relief for your throat! In fact, many over-the-counter cough drops contain menthol as their active ingredient!
If that wasn't enough, peppermint also contains antibacterial properties, meaning it may help your immune system fight off harmful bacteria in your throat! Two birds with one stone, am I right? This makes peppermint tea the second best tea for a sore throat. In our opinion!
Chamomile Tea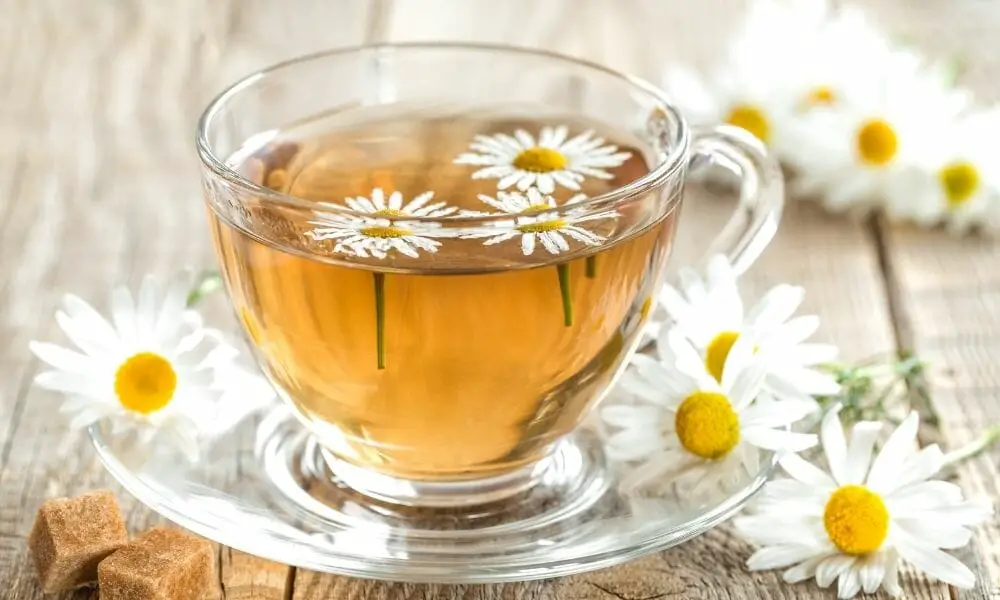 The ever comforting chamomile tea is often a go-to for people experiencing sleep deprivation and anxiety, but did you know it's also a fantastic remedy for a sore throat?
It has anti-inflammatory, antioxidant, and astringent effects. That means it can help soothe any throat pain and redness you might have. And its sleep-promoting effects mean you can rest up well after a nice mug.
Even merely inhaling the steam of chamomile tea can help with sore throat symptoms, but if you'd rather drink it, adding a tablespoon of honey for extra lubrication will work wonders!
Green Tea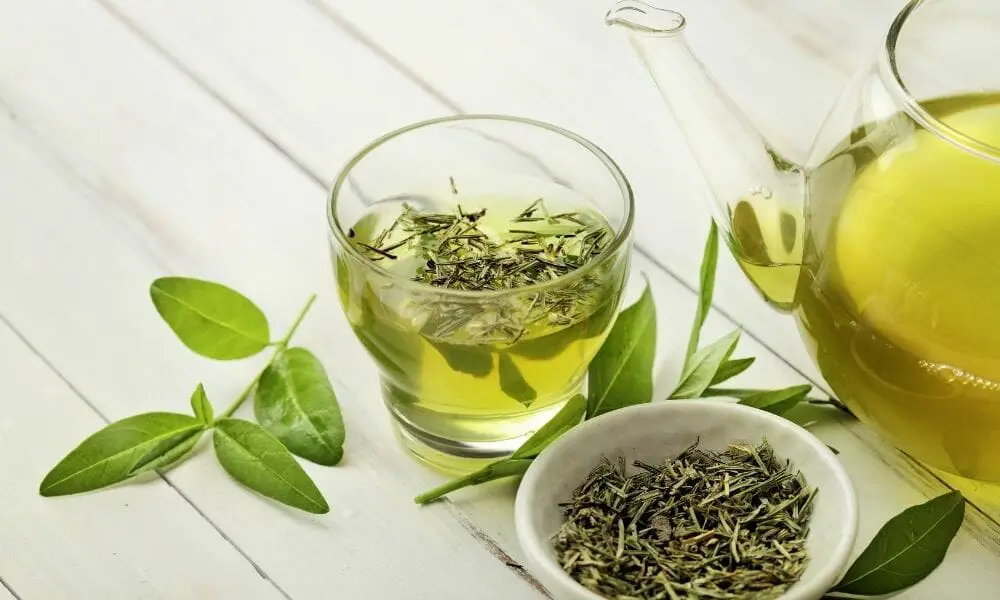 This popular tea is well renowned as a fantastic disease-preventing tea, thanks to its powerful antioxidant properties. It's also chock full of essential nutrients like vitamins and minerals and is also antibacterial and antiviral.
Green tea tastes wonderfully mild – a benefit if you're suffering from a sore throat. If you add honey or ginger for taste, you've just made yourself a delicious natural sore throat remedy!
Ginger Tea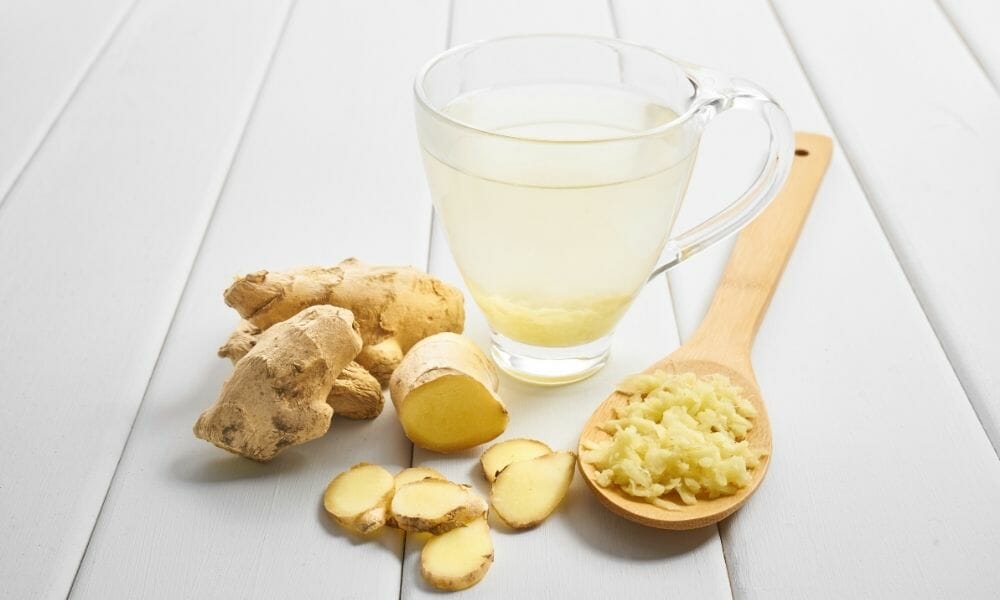 One of the most popular home remedies for a sore throat is sipping on some warm ginger tea. And for good reason.
The spice (ginger) contains bioactive compounds that have anti-inflammatory and anti-microbial effects, much like green and peppermint teas. This means the condition of your red, inflamed throat will improve, and your immune system will get a little boost!
Try this with some sugar or cinnamon to balance out the spice, and take small sips each time.
Turmeric Tea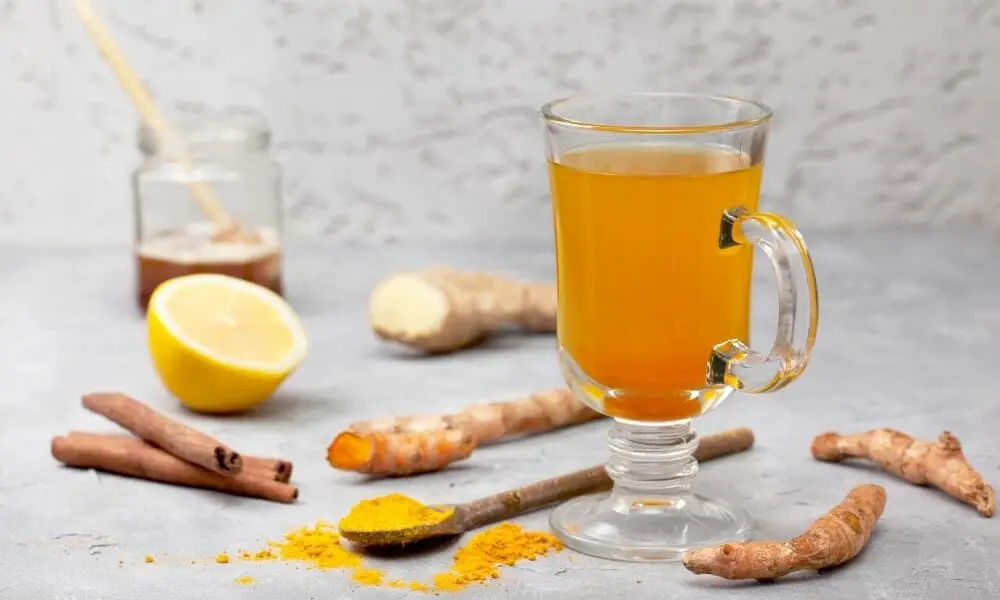 Coming from the same family as ginger, turmeric shares many of the same excellent sore-throat relieving properties you seek! Its antibacterial and antioxidant properties mean it will help your body fight off the disease and irritation.
In fact, turmeric has been traditionally used as a natural remedy for even severe diseases in Asia. See more information about the health benefits of turmeric.
This tea has spicy notes to it as well, which can help clear up your sinuses. But make sure you add a sweetening agent to balance out the flavor.
Licorice Root Tea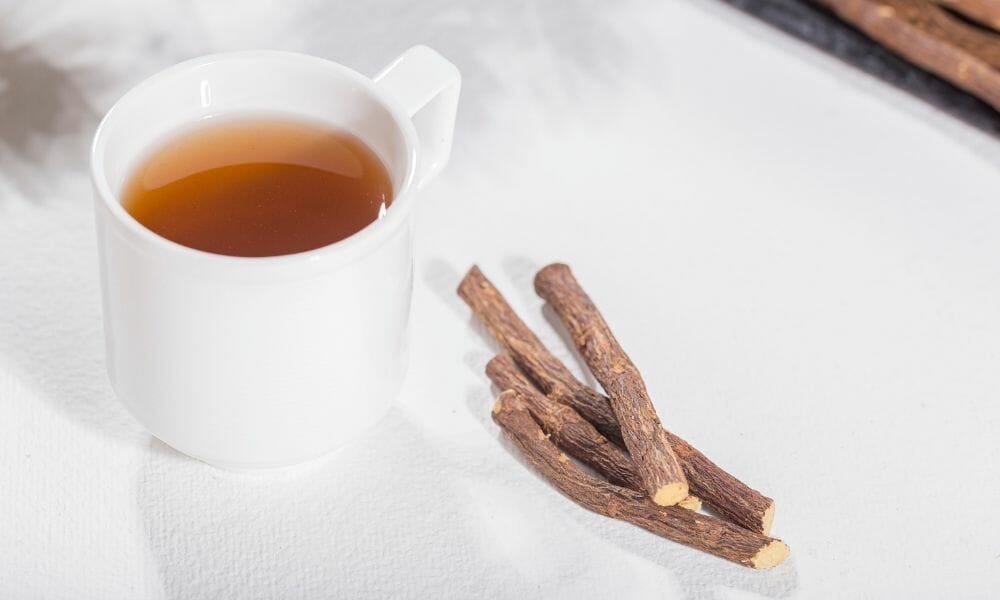 Similar to throat coat tea, licorice root tea leaves a soothing film on your throat when you drink it. It also has antimicrobial properties, so it will also boost your immune system.
This tea can actually be gargled for more intense effects. If you choose to gargle your licorice root tea, make sure it's warm, not hot, to avoid accidental burns.
Marshmallow Root Tea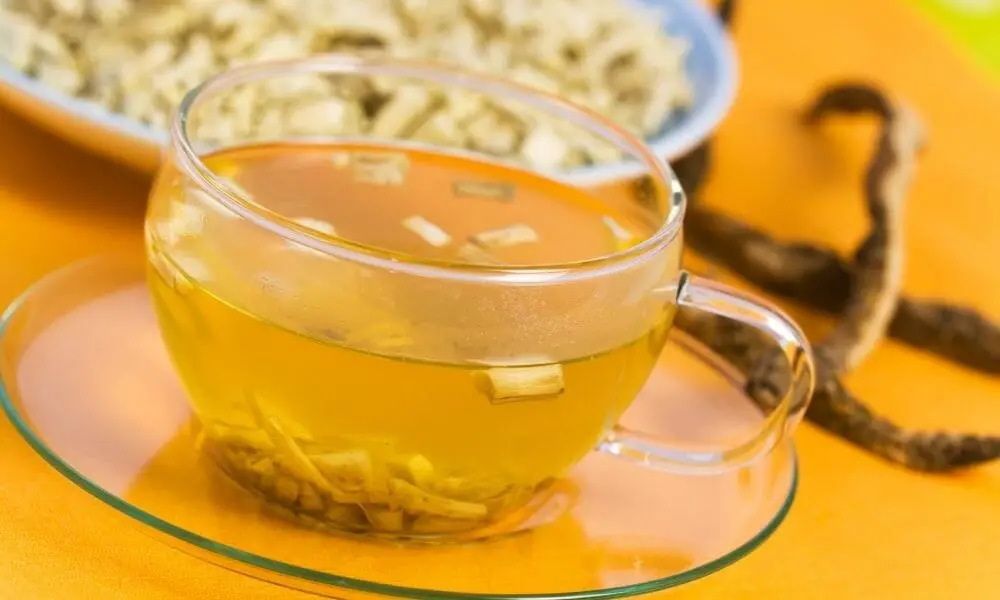 This tea also contains coating properties that leave a soothing film on your throat. That is because marshmallow root is a mucilage, meaning a substance that releases a mucus-like film when cooked or heated. This tea is excellent if you're seeking quick sore throat relief.
Horehound Tea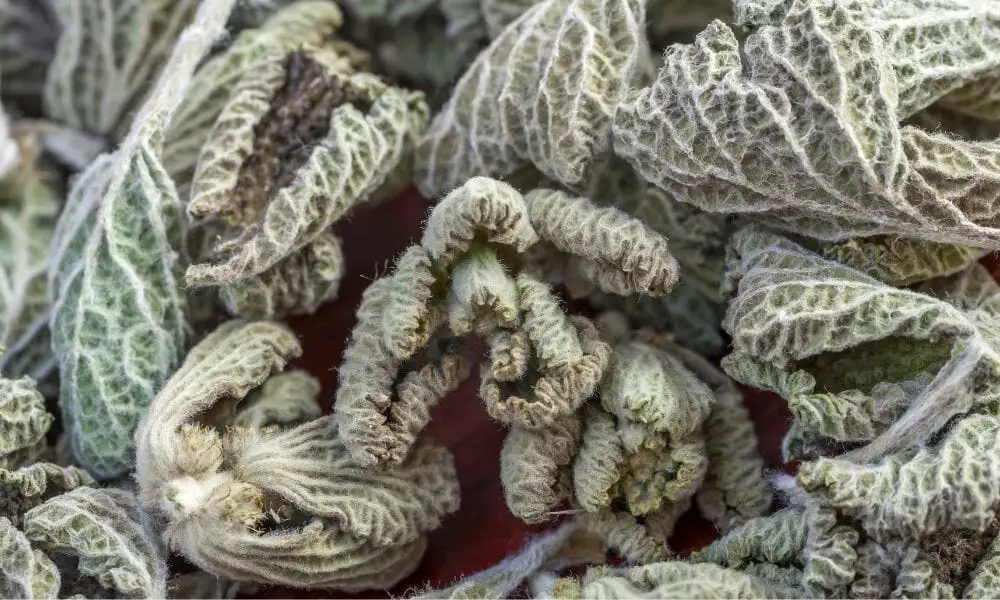 This tea has flavors similar to licorice or root beer, making it a wonderfully pleasant tea to sip on. It also has intense antimicrobial properties and has been used traditionally for centuries to remedy sore throats and the common cold.
Cinnamon Tea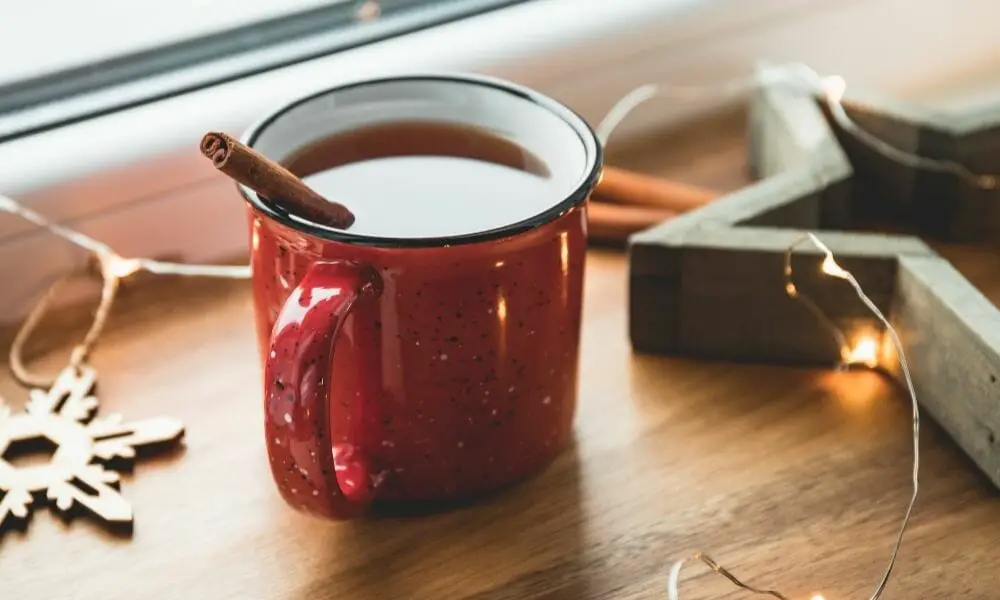 The delicious cinnamon tea is also a fantastic remedy for a sore throat. You can purchase cinnamon tea at almost any store or even make your own at home.
This tea has antioxidant properties as well as anti-inflammatory effects. These help soothe a raw, irritated throat and aid your body in fighting off the disease. And if you're suffering from a cold during the winter months, no tea tastes better than this one!
Conclusion
Now you should know what's the best tea for your sore throat. If you're suffering from a non-infection related sore throat, try marshmallow root or throat coat for pure pain relief. If you're dealing with a cold, try green tea, peppermint tea, or turmeric tea to boost your immune system. And if it's a delicious all around healthy tea you're looking for, cinnamon is the way to go. Good luck, and feel better!